Busted!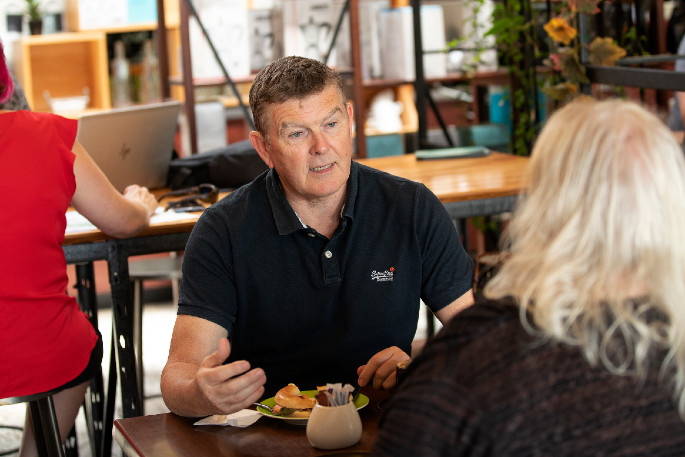 Outwitting insurance scam artists, uncovering artful fraudsters, or clicking photos of thieves while camouflaged by a ghillie suit are all part of the role for New Zealand's leading private investigator Ron McQuilter.
"People think all we do is infidelity. We don't."
He decided to write a book about it, telling stories from his own experience as a private investigator, so that people would know what it is that a PI actually does.
"I wrote the book because I have a granddaughter and everyone is always saying: 'there's lots of stories, you should write a book'."
Ron thought he'd get it bound with a nice cover for the family.
"But me being me, when I do something, I like to do it well, so I phoned an editor to make sure it's okay."
His editor pitched it to New Holland who published it, and it's already sold out three times since October. Titled 'Busted', each chapter is a story within itself, perfect for summer holiday reading.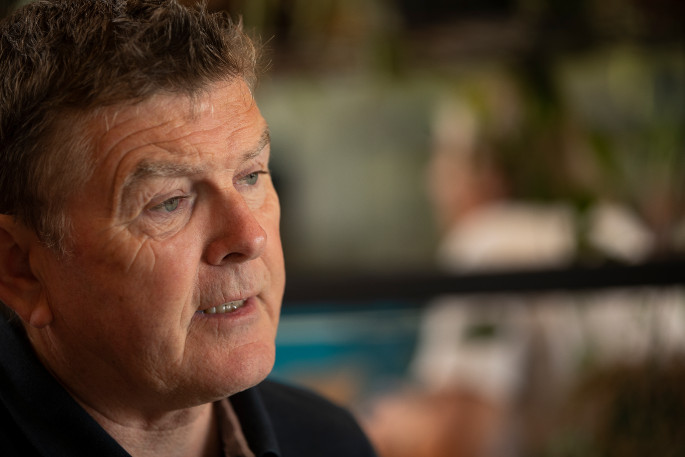 I met Ron in a café at the Mount, mainly because he'd told me he usually meets all his clients in a café. It turns out that he'd done his research on me before I got there, just checking me out.
"What did you find out?" I ask.
"It took seconds for me to find out who you are. My daughter Katie knows you."
Having been vouched for by a family member, we proceeded to chat about crime, scams and general 'who dun it' scenarios.
One artful scammer flew into New Zealand, opened a liquor company with premises, ordered lots of booze, sold it all and then was gone out of the country before he'd paid the suppliers or the landlord.
"People think these scams up," says Ron, who has as his ABC motto 'Assume nothing, Believe nobody, Check everything'.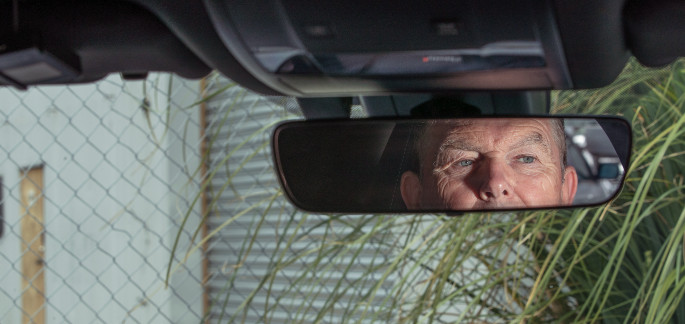 Over a 40 plus year career in which he's resolved thousands of cases, the mystery of the disappearance of New Zealander Lee Sheppard while on a working holiday in London in 2003 still haunts him. How he solved that case is told in 'Busted'.
"It was the first time in Britain that there was a coroner inquest with no body."
To solve it, he had to overcome the distrust of London Police as private investigators there are not licensed.
"In New Zealand the courts regard you as a credible person, so that's why we protect our integrity with the institute and licensing."
Ron is chair of the NZ Institute of Professional Investigators which started in the late 80s as the NZ Institute of Private Investigators.
"In the old days 99 per cent of PIs were ex-police but now with times changing anyone can be a PI because we do different types of work not just police type work. We are the industry body for private investigators but some members of the institute are also professional investigators who work for agencies or companies like insurance."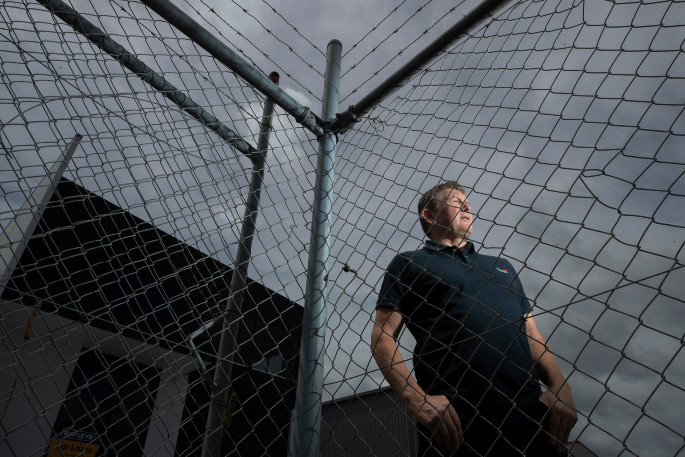 The chapter headings in the book are colourfully enticing. 'Office Blackmail', 'Bad Cop', 'Cheesed-off' all sound like classic 70s cop television episodes. I can't put the book down. Most of it are stories of frauds and scams.
"If you own a business and someone comes in with a knife and steals $100 from the till, you'll have four police cars, dogs, helicopters all over it. But if you own a company and you go to police and say: 'hey I've got somebody working for me and they've ripped me off $30,000', they will say: 'well what do you want us to do about it?' Working there you can steal $30,000 from the till and no one comes after you. The cops say: 'come back with evidence'. And that's where the gap in the marketplace is for private investigators."
And that's where Ron jumped in after first beginning work as a PI in 1983 on arriving here from Scotland. Although his company Paragon NZ is the largest firm of private investigators in New Zealand with government and commercial contracts, there's clearly a deep personal heartbeat to it.
"I come from a very poor area [in Scotland] where we worked from the age of nine, and before, during and after school we had jobs. No sport as we had to work because we had no money.
"So for me to come to New Zealand and be living the dream - I always think if I can be paying it forward then I do."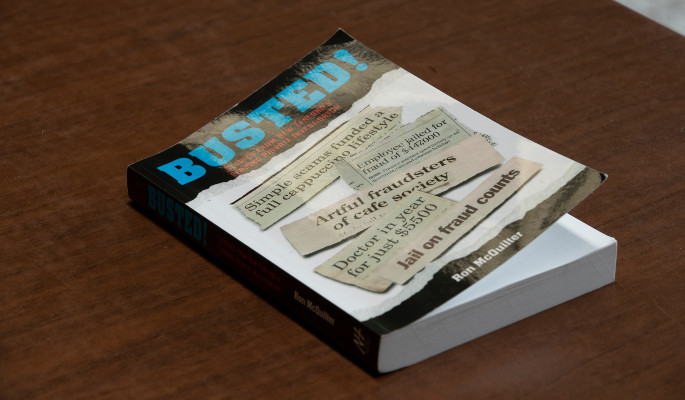 Of a generous nature and with a happy disposition, he brings that into every environment in which he finds himself, blending in, interviewing people and getting them to open up and talk. The only regret – wishing he'd done a law degree.
"But in saying that I was working and bringing up kids and making a go at life. Other than that, no regrets."
Very few clients thank him.
"People say thanks very much but I hope I never see you again. If they've met us it's because they have a problem."
'Busted' by Ron McQuilter is available from Whitcoulls and Paper Plus.
More on SunLive...