Arataki strikes back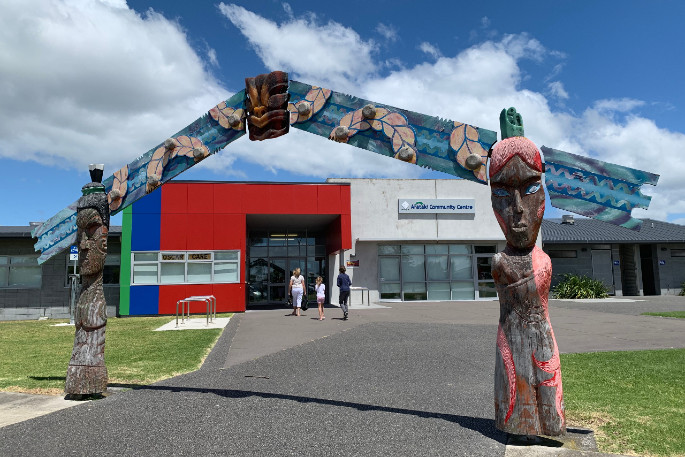 Reports of theft, assault and intimidation launched a Mount Maunganui community into action last month.
The 'Make Arataki Safe Again' Facebook group rocketed to 3000 members within just a week of starting in mid-December.
Stories of crime and intimidation in the suburb includes assaults, threats and theft at locations like the Arataki pump track and skate park, Bayfair Shopping Centre and Baywave.
The group then called a public hui on December 16 to try and find solutions.
Group founder Diane Bennett and her family have had a presence in Arataki for five generations.
She says the focus of the hui was to find solutions and she believed they had come away with some.
"It was really a positive coming out of something definitely not positive. That's what community action is all about."
Tauranga City Council representative, police, local Iwi, and social services all attended, along with about 400 members of the local neighbourhood.
Many more watched from home as the event was live-streamed on Facebook.
Diane says it was great to have Western Bay of Plenty Police area commander Inspector Clifford Paxton there.
"I feel for them. Because they can only do so much. They are supporting the initiatives that are coming out."
Carlo Ellis, the council's manager of strategic Maori engagement for the City Council it was "wicked" to see people from the community come together.
"It's just unfortunate it took worry for our kids for us to galvanise."
He says the issues in Arataki are now firmly in the council's view.
Several solutions were suggested during the hui including improved security at Bayfair, community patrols, security camera implementation, and an increased, even permanent, police presence in the area were just some examples of community driven initiatives.
Police are considering the site of the former Imbibe Bar at 19 Girven Rd near Caltex as a place for a permanent police presence and will be operating out of the base for six weeks from Wednesday December 23.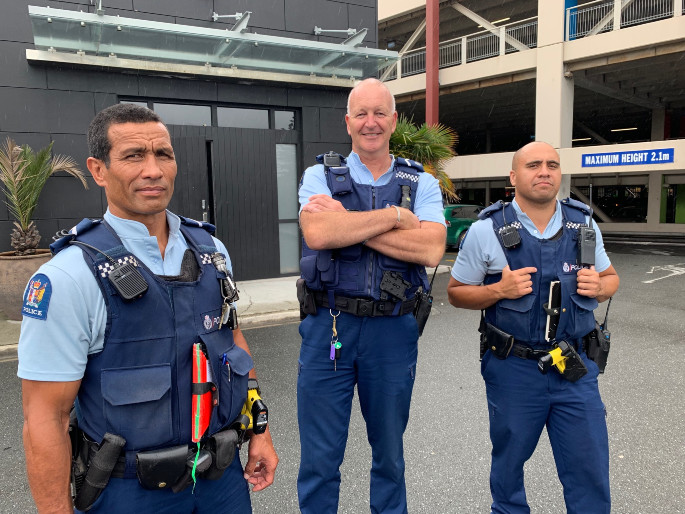 Community Constable Rameka Poihipi, Senior Constable and Papamoa Community Constable Adrian Oldham, and Community Constable Timo Gardiner outside the community base at Bayfair. Photos: Rosalie Liddle Crawford
Police were represented by area commander Inspector Clifford Paxton and two other officers.
They promised to bring the troublemakers involved in the recent incidents 'back into the fold' but asked people not to take matters into their own hands and to report any crime via the 105 number.
Diane says it is great that police are looking at the former Imbibe site as a permanent base in the area.
"One of the key things to come out was that you don't have to wait for a crime to happen. They don't have to be doing a crime, if they are gathering you can give them a ring."
For the Bennett whanau and the local community it appears this is just the beginning.
"We're all together, it's not just us now. We implemented it but the community is now on board. We are here for the long haul."
More on SunLive...