Parents should pay for Whangamatā damage - Mayor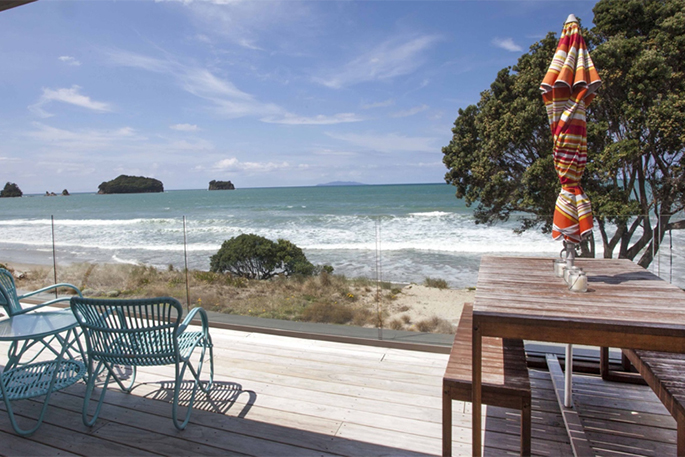 The mayor of Thames Coromandel says the parents of under-age drinkers should help to pay for the damage caused by last night's riot in Whangamatā.
Twenty-two people were arrested in the Coromandel holiday hotspot for offences including disorder, assaults and unlawfully being on property.
Police say a number of people were injured from bottles thrown into the crowd which had swelled to about 1000 people.
Mayor Sandra Goudie says a safe zone had to be set up to care for the wounded and seriously intoxicated.
"They just ran riot. A lot of them were drunk and a safe zone was set up to care of the wounded, the sick and the seriously inebriated ... like they were ill enough that it threatened their lives."
Some were as young as 14, says Sandra.
She says not only did they place themselves at risk, but thousands of dollars worth of losses had been incurred by a local iconic cafe, Blackies, through the theft of goods and vandalism.
"Not only did they do horrendous damage when they were massed up on top of the building, they were throwing bottles into the crowd.
"The police had to go in and rescue the people in the crowd being injured, and take them to the safe zone while defending themselves, while at the same getting these larrikins off the roof of the building."
Eastern Waikato Area Commander Inspector Dean Anderson says a number of people were injured from alcohol bottles being thrown into the crowds,
He says it was disappointing when New Year's Eve was celebrated well by the majority of people in the area, with positive interactions with police.
"Unfortunately, as has been experienced in previous years, there were hot spots of disorder requiring police resource and attention.
"Whangamatā, particularly the Williamson Park area, required considerable police resource as large groups of youths and family members congregated to see in the New Year."
Bay of Plenty police also helped with the response.
Sandra says the crowd's behaviour was totally unacceptable, and left her wondering who might foot the bill.
"Hopefully Blackies has some insurance and if not, then the parents of the under-age ones should be paying at the very least."
Those charged and who now faced fines should also be required to pay for the damage.
- RNZ
More on SunLive...