New Year's fireworks cause Pukehina fire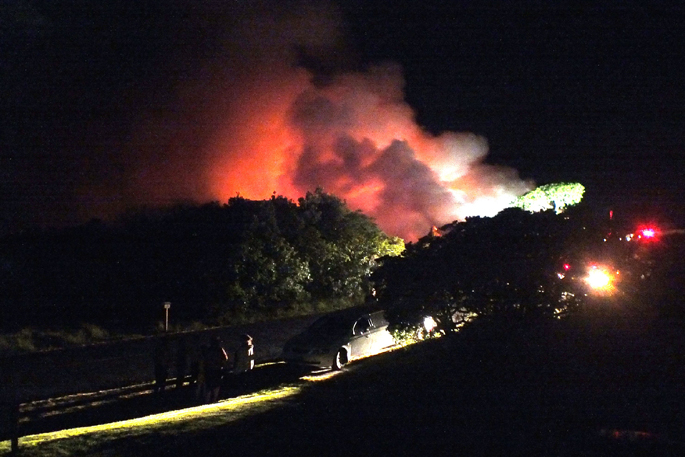 A fire broke out at Rogers Beach Pukehina yesterday evening following a New Year's firework incident.
The Pukehina Fire Brigade were called to the incident at 11.34pm.
A witness says the fire was "fierce" and took about half an hour to get under control.
"Some of the missiles landed in the Rogers Rd Reserve and on the beach near night time fishermen," says the witness.
"On arrival, firefighters were faced with an established undergrowth fire gnawing its way towards the beach.
"The parched dune underbrush and shrubbery quickly caught fire lighting up the night sky, alarming residents who were awake for seeing in the New Year."
The witness urges people to be responsible with fireworks.
"This incident could have easily turned nasty were it not for a slight offshore breeze gently carrying flying embers and dense smoke away from nearby housing.
"Fires such as these are not accidental and are preventable by the application of some plain common sense."
More on SunLive...