Prison remains in lockdown as riot enters day 3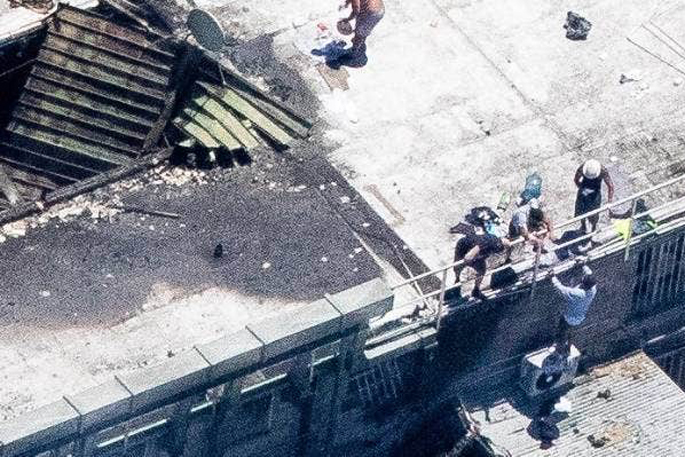 A group of 17 prisoners remain in control of a section of Waikeria Prison as a riot at the facility enters its third day.
Department of Corrections confirmed on Thursday morning that nothing at the Waikato prison had changed overnight.
The prison remains in lockdown as a tense stand-off with 17 prisoners continues.
A Department of Corrections spokesperson says Fire and Emergency NZ, Police and St John remain at the prison and are working with Corrections staff.
"The situation remains unchanged overnight, so there's no update," says the spokesperson.
"If there are any significant changes we will give an update, but currently it remains the same."
The first images of the prison, taken from the air, show the destruction left by the inmates who rebelled and started lighting fires on Tuesday afternoon.
Rows upon row of roofs have collapsed, with the inside of the majority of the buildings in the facility gutted and charred.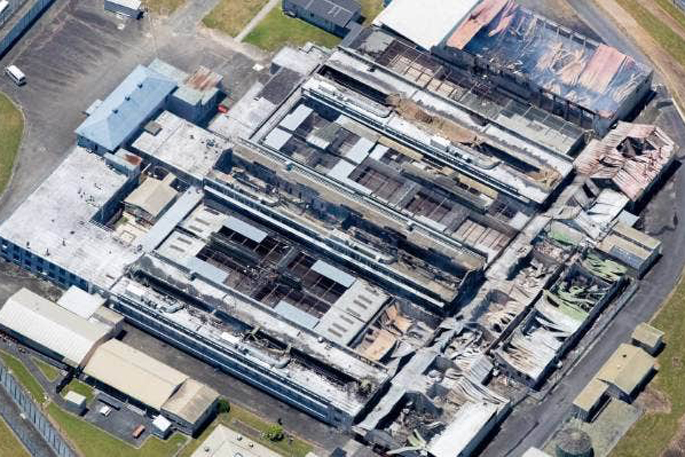 Major structural damage to Waikeria Prison after a fire was lit by prisoners. Some of who remain on the roof of the prison. Dominico Zapata/Stuff.
It's believed the riot is a stand against the conditions the inmates say they have experienced at Waikeria over the last year.
The unrest kicked-off around 2pm on Tuesday when fires were lit in the 'top jail' facility in an exercise yard.
Prisoners had been lighting mattresses on fire, Department of Corrections has said.
The prison population of Waikeria sits at around 750 inmates, making up about 7.2 per cent of the country's prison population. About 250 beds are located in Waikeria's top jail facility.
The top jail facility is one of the oldest parts of the prison, being built in 1911, and was due to be replaced by a new facility scheduled to open in 2022.
A Department of Corrections spokesperson says that while the condition of the building still needed to be assessed, it was unlikely prisoners could be held there again.
More on SunLive...