Tauranga residents recognised in NY honours' list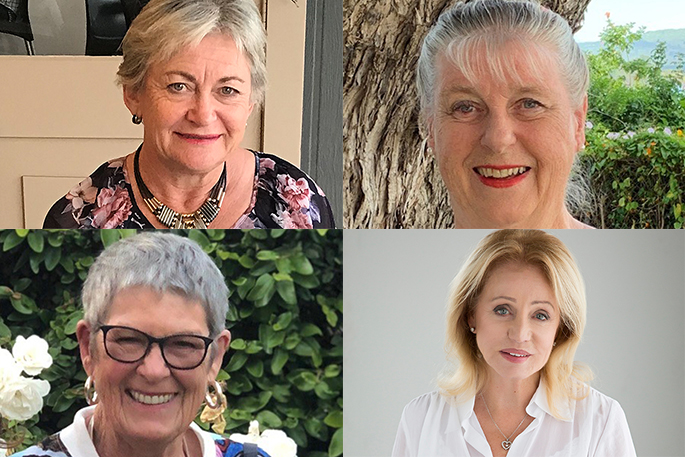 Five Tauranga residents are being recognised as part of this year's New Year Honours list.
Janet Barnes, Prudence Gooch, Dr Jann Medlicott and Chloe Wright are being recognised as an Officer of the New Zealand Order of Merit for their contributions to the community.
Dr Judith Lowes is being awarded a Queen's Service Medal for her services to women and roller sports.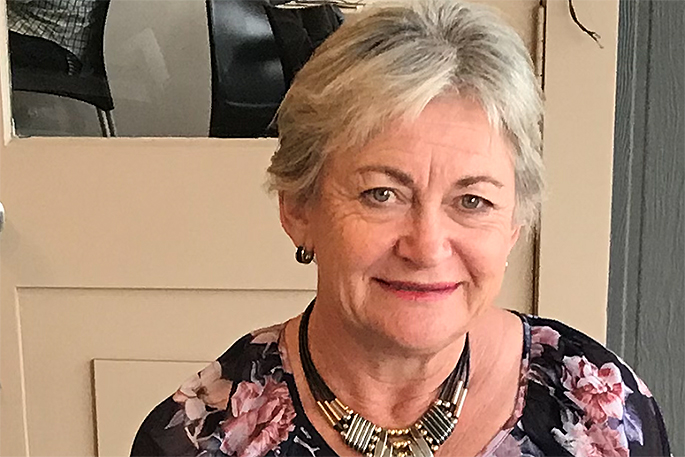 Janet Barnes
Janet is being recognised for her services to local government and the community
She has been involved with the Matamata community for 35 years across a variety of community committees, as well as serving on the Matamata Piako District Council for 18 years.
"I am honoured and very humbled to receive this award.
"I am still very passionate about my communities and hope the Waikato and the Bay of Plenty will work closer together going forward, as the central North Island has so much to offer NZ on a national scale."
Janet was elected to the Matamata Community Board in 2001 and became Chairperson for a term, before being elected to represent the Matamata Ward on the District Council in 2004.
She was elected the first female Mayor of the Council from 2013 to 2019. She was Co-Chair of the Local Government New Zealand (LGNZ) Rural Provincial Committee and Rural Zone representative to the LGNZ National Council Board.
She was a member of Matamata Public Relations Association Committee from 1998 to 2013.
Between 2004 and 2007 she was an inaugural Trustee and Chair of the Matamata Community Resource Centre. She was a Trustee and Chair of the Matamata Community Health Shuttle from 2008 to 2013.
She has been a founding member of MATE (Matamata Apprentice Training Enterprise) since 2004.
She has been Patron of Matamata Menz Shed since 2013, after supporting its establishment.
She chaired Matamata Centennial Committee from 2003 to 2004.
Janet chaired Mill Crescent Kindergarten from 1985 to 1989 and was a member of Firth Primary Fundraising Committee from 1989 to 1991.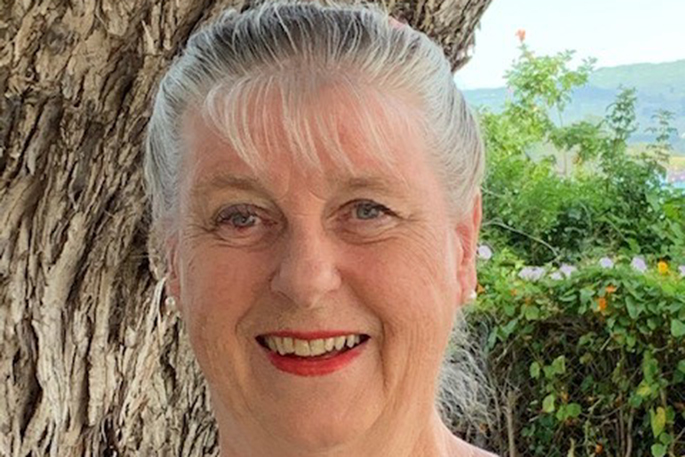 Prudence Gooch – for services in dance
Prudence Gooch established the Prue Gooch School of Dance in Tauranga in 1976, which led to the establishment of the Dance Education Centre in 1990.
She has been Director of the Dance Education Centre since inception and has organised annual performances through the Centre and the Prue Gooch School of Dance since 1976. The Centre has attracted students from around the country and many have gone on to successful dance careers, including with the Royal New Zealand Ballet Company and ballet companies overseas.
She was a founding member of the Dance Unlimited organisation of Tauranga dance teachers, students and parents, which has raised funds, held seminars and staged productions at the Baycourt Community and Arts Centre.
She was involved in fundraising for the Art Centre to install a suitable dance floor for national and international shows. She also helped produce and stage a number of musical theatre shows at the Baycourt.
She has been the New Zealand Senior Representative of the British Ballet Organisation since 2007, working to build the organisation's profile and raise dance standards generally in New Zealand.
Prudence has been a member for several years of an Advisory Panel assisting the New Zealand School of Dance in Wellington to move forward in changing times.
Speaking to SunLive about her honour, Prue says she has spent a 'lifetime' very involved with dance and finds this award to be most humbling in that her work has been recognised and rewarded through the Honours Award system.
"My husband Stuart and family have given me maximum support over the years, along with wonderful people, too many to mention.
"This would not be possible without their love and kindness and, of course, the nomination for this Honours award."
Since learning of this honour, Prue has had time to reflect on the journey her engagement with dance has been to her.
"My parents who began it all, coming from a family that was very involved with
'the Visual Arts', to my beautiful daughter Debbie, who works tirelessly with me at the Dance Education Centre, to all the wonderful students that come through our doors, some staying a short while, others going onwards into the dance industry as professional dancers, teachers, choreographers, directors, both within NZ and globally.
"This is about a driving, relentless passion for Ballet that began when I was very young and has never faulted through thick & thin, good & bad. I hope that some of this has rubbed off on the new enthusiasts coming on and they too can feel the joy, beauty & discipline of all dance forms.
"My heartfelt thanks to all involved."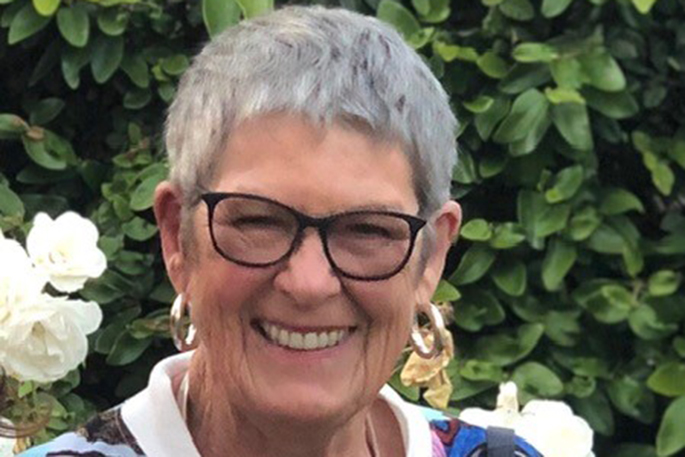 Dr Jann Medlicott – for services in philanthropy, the arts and radiology
Dr Jann Medlicott has been a sponsor of the arts nationally and in the Western Bay of Plenty region through her involvement with the Acorn Foundation.
Dr Medlicott sponsored an adult learner scholarship at the University of Waikato from 2012 to 2015 and since 2012 has sponsored an annual Creative Arts Award through Creative Bay of Plenty.
Since 2016, she has sponsored the Jann Medlicott Acorn Fiction Prize at the New Zealand Book Awards, which is annually adjusted for wage inflation and currently valued at $57,000. She worked as a radiologist from the late 1970s until retiring in 2011. She was Clinical Director of Tauranga Hospital Radiology Department 1988 to 1995 and co-founded private radiology practices in Tauranga in 1988 and 1998, acting as Managing Director.
She was Chairperson of the New Zealand branch of the Royal Australian and New Zealand College of Radiologists from 1995 to 1997.
During this time, she established a New Zealand branch office in Wellington, spearheaded a campaign for a College name change to incorporate New Zealand, and established a committee and procedures to formally assess overseas-trained radiologists for the New Zealand Medical Council.
Dr Medlicott continued to serve on this and many other committees for several years and was made a Life Member of the College in 2006.
"The beautiful Bay of Plenty has been my professional work place and home for the past 40 years, now half a lifetime," says Jann.
"To know that this community considers my contribution over that time to be worthy of recognition brings me both joy, pride, and in equal measure, a degree of embarrassment and humility, because of the public exposure that inevitably follows, and because of the knowledge that there are thousands of people in our community whose contributions are no less significant, but unsung.
"Tauranga has been kind to me.
"I am grateful for the the support over the years not only of the community itself, but also of friends, colleagues and whānau, particularly my parents who sacrificed much to ensure that their daughters received the same educational opportunities as their sons, and taught us from an early age that anything was possible, irrespective of gender."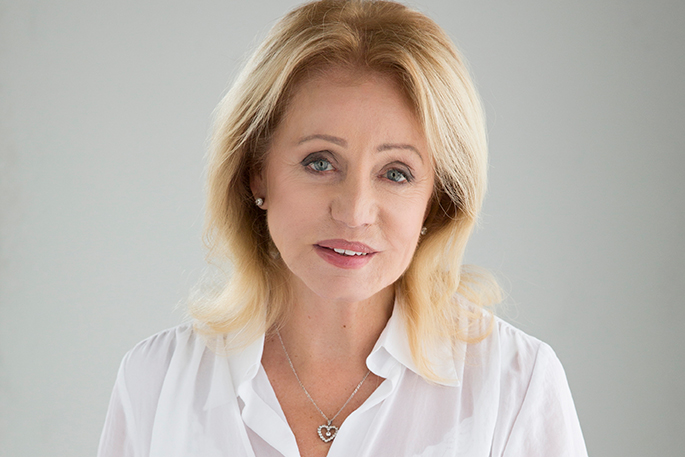 Chloe Wright – for services philanthropy, education and health
Chloe Wright and her husband co-established the Wright Family Foundation in 2014, which she leads as CEO without remuneration.
The Foundation provides funds and assistance to improve the educational, emotional and psychological wellbeing of New Zealanders, with 2020's annual distributions projected to total $7,000,000.
The Foundation currently supports more than 25 innovative projects and organisations in a multitude of areas, including birthing and postnatal care for women, early childhood development, child health and education initiatives, improving literacy, environmental programmes with a youth/mentoring focus, and family mentoring.
In 2014 she founded Birthing Centre and is currently Director, overseeing centres established in Tauranga, Lower Hutt, Palmerston North and Mangere that offer extensive postnatal support.
In 1996, she co-founded BestStart Educare, which now operates under the Wright Family Foundation and is New Zealand's largest early learning education organisation with 270 centres and around 20,000 children attending as of March 2020.
BestStart is involved in a University of Otago research project on self-regulation in four-year-olds and has built a wellbeing initiative with Jumping Beans to review the food and drink policies of centres and increase focus on physical activity.
Chloe is Patron of SuperGrans Aotearoa, WriteMark Plain English Awards Trust, Kids' Lit Quiz, and the New Zealand Spelling Bee.
"Receiving this Award quite took my breath away," says Chloe.
"I have always felt it to be a great privilege and blessing to be immersed in others' lives. To be able to help facilitate the empowerment of people to reach their potential has been the driving force in all we do in the WFF.
"We are totally invested in 'growing the good' and we are grateful to be able to invest in partnerships that work toward best outcomes for our people. This is a humbling and reflective time.
"There is still so much to be done, and we look forward to the challenges and joy life will bring our way. Te tangata, te tangata, te tangata."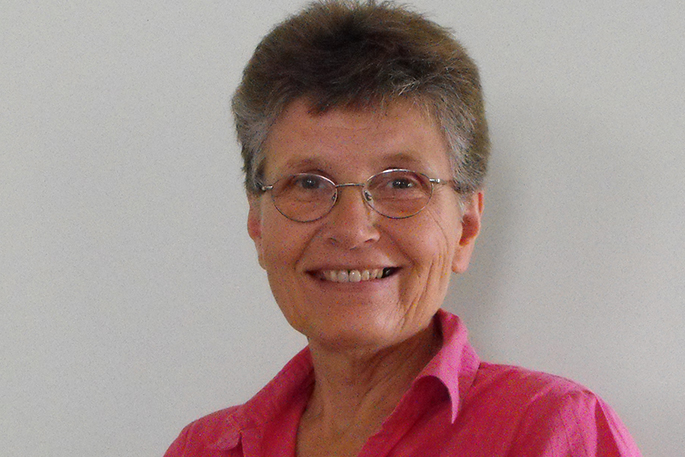 Dr Judith Lowes – QSM for services to women and roller sports
Dr Judith Lowes has held a number of roles with Soroptimists, including time in New Zealand's highest role as Representative for the South West Pacific to Soroptimists International.
She joined the Tauranga branch of Soroptimists in the 1990s and was branch Secretary and President from 2003 to 2004.
She has been President and Secretary of New Zealand North sector.
"I was very surprised to get the honour. I was amazed that someone had thought I was worthy to be nominated as I have only helped out in the areas I have been nominated," says Judith.
"My interest in Soroptimist International started when I met local members in 1993 and this stimulated my interest in what happens here and overseas, to make life better for women and children.
"My involvement with National Council of Women Tauranga branch began several years later when I was nominated as a delegate from SI Tauranga.
"This gave me more knowledge of items going through Parliament which affected women in this country.
"I am secretary for both these organisations in spite of having little in the way of secretarial skills.
"My involvement inartistic roller skating has been since 1992 when all 3 of my children were involved in competing.
"I became involved in calculating for the sport as a way of passing time during competitions! I remain involved although my children are all grown up and not involved anymore."
Judith is a member of the New Zealand Federation of Roller Sports and Skate New Zealand. She has been an international calculator for Artistic Roller Skating, converting judges' marks into skater placement.
She is currently Chief Calculator for New Zealand and is a roller sports moderator for New Zealand and Australia. Dr Lowes has been involved in training calculator operators for roller skating.
More on SunLive...