Inspiration for a magical summer in the Bay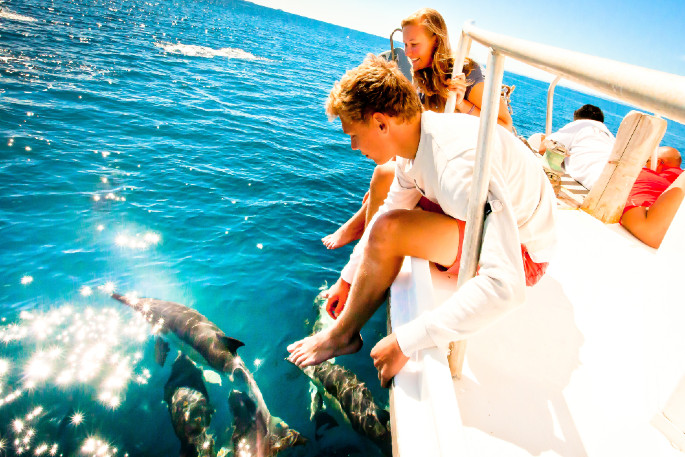 There's no place like the Bay in summer! Make the most of your holidays with some of these local activities.
Craft beer paradise
Spend an afternoon sampling delicious Bay of Plenty craft beer with Brewbus. Visit: www.brewbus.co.nz
Exciting Riverbugging
Getting out on the whitewater in the local awa (rivers) provides a refreshing shot of adrenaline and excitement. Visit: www.riverbug.nz
See the Bay from the air
What better way to see the Bay than from the air? Take a flight or a tandem skydive this summer. Visit: www.adventurehelicopters.co.nz or: www.skdivetauranga.com
Kayaking adventures
Explore the beauty of Moutohora (Whale Island) or a magical glow worm canyon by kayak. Visit: www.kgkayaks.co.nz or: www.waimarino.com
Magical marine life
Head out on a boat tour and spot dolphins, penguins, seals, whales, sharks, even orca or turtles! Visit: www.nzdolphin.com, www.orcawildadventures.co.nz or: www.bayexplorer.co.nz
Taste the Bay
Take a local foodie tour and sample delicious Bay specialties like craft beer and cider, cheese, chocolate and more! Visit: www.tasteofplenty.co.nz or: www.wildsidetours.co.nz
Visit the Historic Village
Original and replica buildings from early Tauranga, funky shops, markets and fun! Open 7 days a week, free entry. Visit: www.historicvillage.co.nz 
V8 Trikes
Take a tour on an exciting V8 Trike! Cruise down the Mount Main Beach or head to other areas of the Bay for spectacular coastal views. Visit: www. v8triketours.co.nz
Visit: www.noplacelikehome.co.nz for more ideas or ask a local expert at either the Tauranga i-SITE (103 The Strand) or the Mount Maunganui Satellite i-SITE in Mount Maunganui's central urban space, Te Papa o Nga Manu Porotakataka.
More on SunLive...