Planning ahead for a great New Year's Eve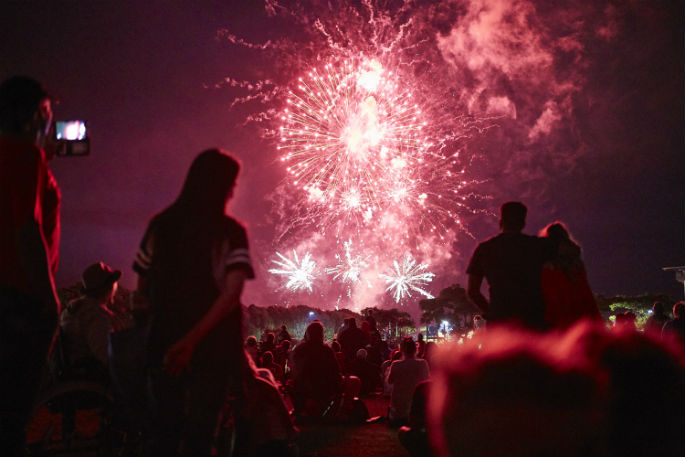 Tauranga will be a fun place to be on New Year's Eve with family-friendly events planned in five suburbs across the city, including a new event at Mount Maunganui.
All the community events will be alcohol and smoke-free, with food, music, entertainers and either fireworks or a laser light show.
The summer holidays are one of the best times of the year. Here are a few reminders to help you plan ahead for a great New Year.
Fireworks
Tauranga will welcome New Year 2021 with fireworks at 9.30pm and midnight, launched from several locations across the city. Residents and visitors are invited to watch them from their deck or backyard, ideally from a slightly elevated point.
Please remember to keep your pets inside.
Community events
Residents can welcome in the New Year with family, friends and neighbours at local, family-friendly events in the City Centre, Greerton, Matua, Papamoa as well as a new event at Mount Maunganui.
Each event will have entertainment as well as 9.30pm fireworks apart from Greerton, which will have a laser light show, due to the horses that live on-site.
All community events are alcohol and smoke-free. Click here for more information about New Year's Eve events
Alcohol-free areas
There are permanent alcohol-free areas in place across the city to support safety all year round as well as temporary or extended alcohol-free areas to support a safer, New Year period.
New Year's Eve road closure in the City Centre
A full road closure will be in place from 5pm, December 31 2020 to 2am, January 1 2021 on The Strand, from Devonport Road roundabout down to Harington Street roundabout to support a safe event. Both roundabouts will be open to allow traffic flows.
There will be no vehicle access to The Strand via Hamilton and Wharf Streets.
Access for deliveries and residents will be possible during the road closure. Car parking is available for mobility cardholders in the northern waterfront car park.
Alcohol-free area and road closure map for the City Centre.
Traffic management at Mount Maunganui
Between Saturday, December 26 2020 and Wednesday, January 6 2021 there will be turning restrictions onto Marine Parade at Commons and Grace Avenues.
On New Year's Eve, December 31, Marine Parade will remain open overnight. Traffic management will be put in place across Mount Maunganui, if required by NZ Police, to support the busy night.
For more information visit www.tauranga.govt.nz/nye
Big events coming up
There are some big events happening in Tauranga over the holiday period including Bay Dreams at Trustpower Baypark on Sunday, January 3.
These events also have road closures to support safe operations meaning it will likely take longer for people to get to where they'd like to go. Where possible, it is recommended to plan travel ahead of time.
More information on event road closures this summer.
Visit My Tauranga to find out more about events happening in the city.
More on SunLive...