Katchafire wow at Soper Reserve on summer roadie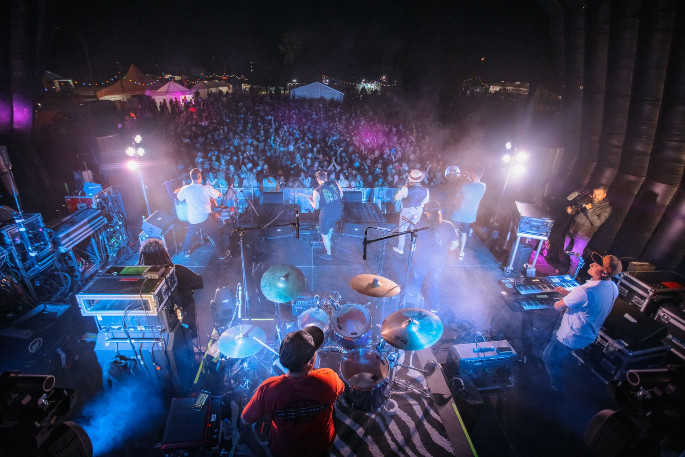 Seeing the sea of smiling faces of people dancing together under a full moon in the Mount sky, it is hard to fathom that 2020 was a big deal for any of us.
Reggae legends Katchafire wowed a 3500-strong crowd at Mount Maunganui's Soper Reserve, with people already fired up by earlier fiery performances from Sons of Zion, Laughton Kora, Tomorrow People and SWIDT.
The event was the third leg on the band's Summer Roadie tour presented by Pato Entertainment and Mai FM. The tour, which began on Boxing Day in New Plymouth lasts until the end of February.
Organiser Pato Alvarez was thrilled to see the sheer happiness of people after "the crazy year".
"To be able to put out this tour is just amazing - we are very blessed to be able to run shows in this crazy world," says Pato. "To see people so happy and enjoying themselves is the best feeling for us."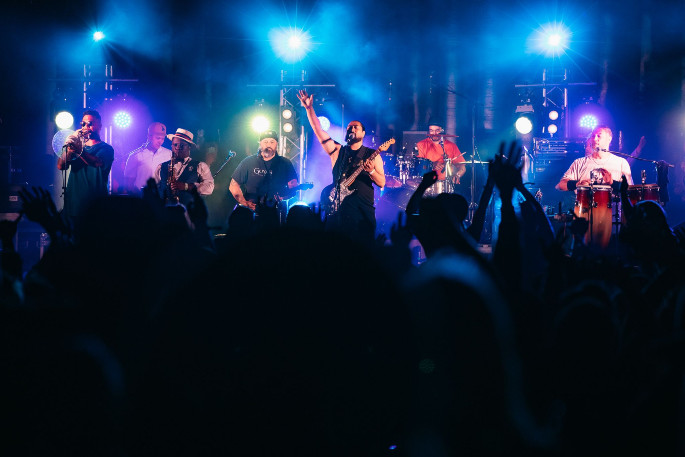 Katchafire performing at Soper Reserve. Photo: Joel McDowell
Pato says the outdoor venue was one of his favourites in the whole of New Zealand,
"I love it here, being local, and drawing a local crowd - it is a special place where we all have such happy memories."
Katchafire just kept delivering. With every song a crowd pleaser, it is easy to see why this band has been a success for more than 20 years. Their live performance of their hits showed just how versatile the band is -sticking to their reggae roots, but blending other genres like RnB, soul, and big dancehall band sounds and harmonies.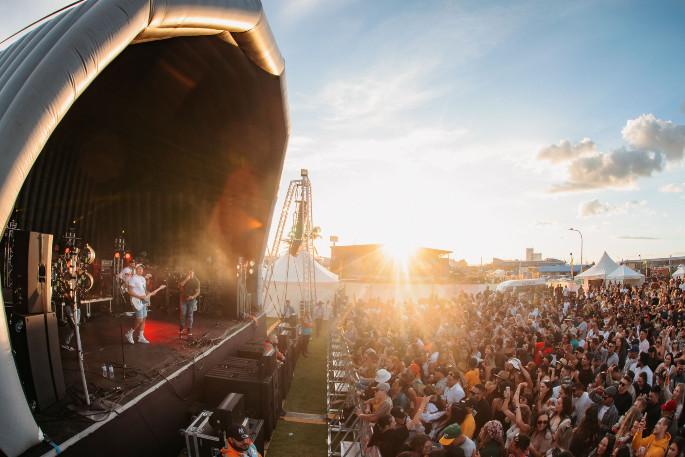 A night of crowd-pleasing music at Soper Reserve. Photo: Joel McDowell
The gods of reggae wowed the crowd with all the firm favourites like Love Letter, as well as their just released new single Circle Back, which the band says is all about "summer loving and good vibes, and to remember that when things get rocky, love always wins."
The upbeat repertoire of songs with their messages of love, hope and unity added to the uplifting vibes of the evening. It was impossible not to get pulled into the beat, with people letting go and dancing as though this was their first live gig in ages. Well actually...
The buzzing mood marked the start of a summer of music in the Bay after a year where event organisers had to work and plan around the uncertainty presented by the global pandemic.
"Everything was harder. Working with the unknown was a big challenge, not knowing whether you can or cannot do the shows, but we stayed positive."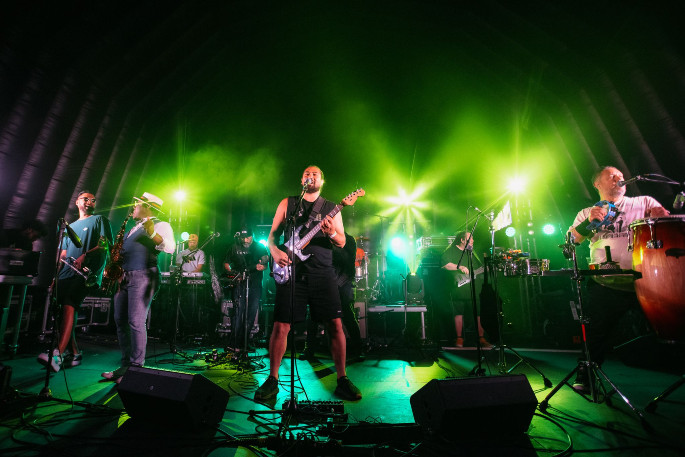 Katchafire performing at Soper Reserve. Photo: Joel McDowell
As the crowd filtered out to the Mount streets, humming, singing, and many still dancing, there was definitely a collective positive vibe in the summer air.
If you missed out seeing Katchafire last night, or want to get another dose, the boys are back in town on February 6 and 7 for the One Love Festival.
Tour dates:
December 29-

Opononi, Opononi Hotel
(Katchafire, Sons of Zion, Laughton Kora)
January 2 - Coroglen
(Katchafire, Sons of Zion, Laughton Kora)

January 3 - The Mount, Bay Dreams

January 5 - Nelson, Bay Dreams

January 6 - Kaikoura, Kaikoura Memorial Hall
(Katchafire, Laughton Kora)
January 7 - Christchurch, The Good Home Ferrymead
(Katchafire, Laughton Kora)
January 8 - Cromwell, Big Fruit Reserve
(Katchafire, Laughton Kora)
January 9 - Invercargill - Tillermans
(Katchafire, Laughton Kora)

February 6/7 - Tauranga, One Love Festival

February 27 - Hawkes Bay, Hastings Racecourse
Tickets are available at ticketspace.nz
More on SunLive...