Free performing arts workshops for Tauranga youth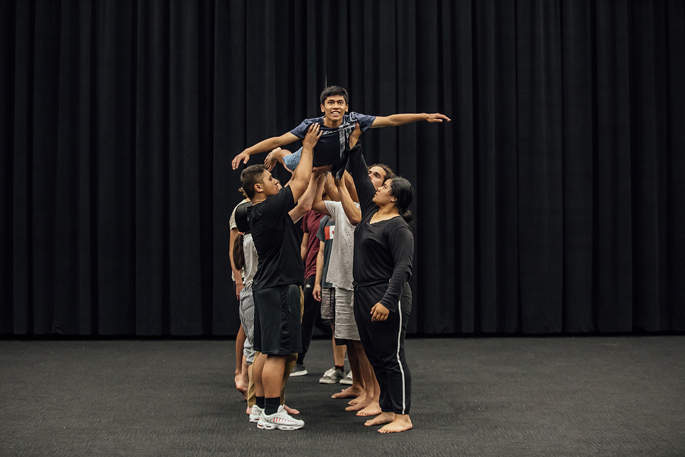 Young people from across Tauranga will be treated to a week of free workshops with a team of experienced professional performers and directors next month.
Massive Theatre Company is a professional physical ensemble theatre company, creating new theatre with emerging and professional actors, director and writers.
Registrations are now open for anyone aged 15-25 years old, to take part in a four day workshop, running from January 26 to 29 at Baycourt Community and Arts Centre.
The workshop will run from 9am – 4pm each day, with an informal showing for friends and whanau at the end of the workshop, on Friday January 29.
No previous experience is needed.
Baycourt manager James Wilson says that it is Massive's approach to using personal stories and experiences that made him want to bring the company to Tauranga.
"This workshop is part of our Made in Tauranga series, which is all about creating work that tells the stories of Tauranga Moana.
"This workshop is a fantastic opportunity for young people who are keen to bring their stories and perspectives to the stage- a chance to train alongside professional performers, and to develop skills for creating theatre that will give you an edge, whether that is creating devised performance at NCEA level, or making your own theatre."
Massive Company's Artistic Director, Sam Scott, explains what workshop attendees can expect.
"We work physically, but it doesn't matter if you're fit or not. We're all about finding what works for the individual, and what you enjoy the most. We love to work with the connection and 'game' between actors- this is fundamental to all our theatre making.
"You will get to make theatre pieces with others, you'll work in pairs and groups to make theatre that excites and is great to watch."
Demand is set to be high for the workshop, so James recommends registering early to guarantee a place.
"The workshop is limited to 30 participants, so get in quick before Christmas and book yourself a place on a workshop that is guaranteed to start your 2021 on a high."
The Tauranga workshops will be led by three experienced tutors from Massive Company, who have worked in theatre, film and television: Wesley Dowdell, Scotty Cotter and Celeste De Freitas.
To register for the free Massive Theatre Company Foundations Workshop, visit the Baycourt Community & Arts Centre website.
Registrations close 5pm, Tuesday Jan 19 2021.
More on SunLive...