Mason Gary Lett's winter Oropi wonderland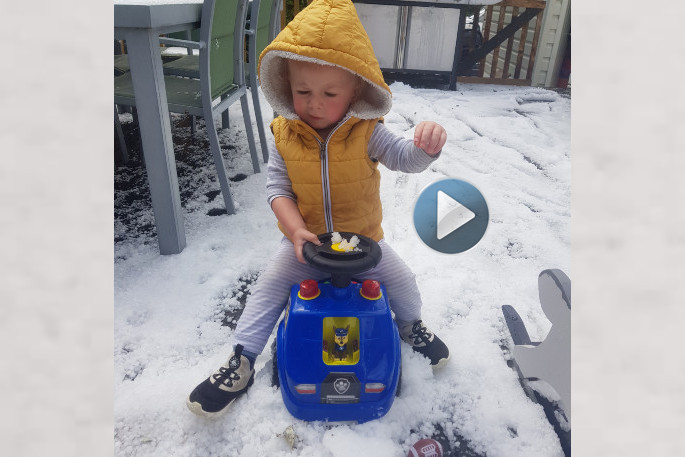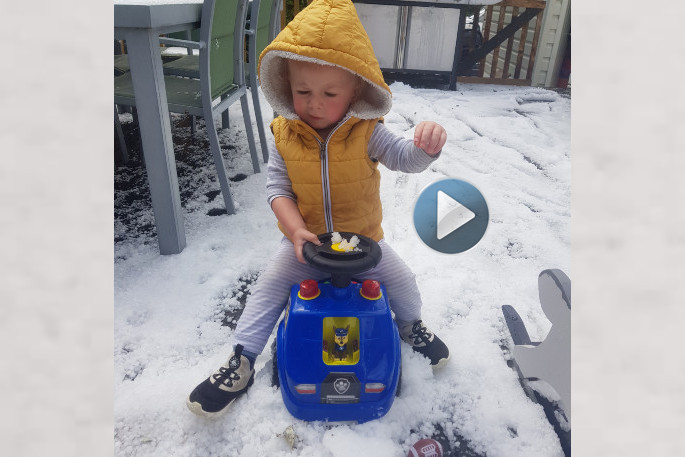 Click the image above to watch the video
Oropi toddler Mason Gary Lett experienced a winter wonderland surprise this afternoon, right in the middle of a hot humid Tauranga summer.
Mason is just 18 months old and before today had never experienced snow or large balls of ice.
"Mason went down for a nap while the sun was shining and woke up to everything white outside," says his mother Jaimee Hart.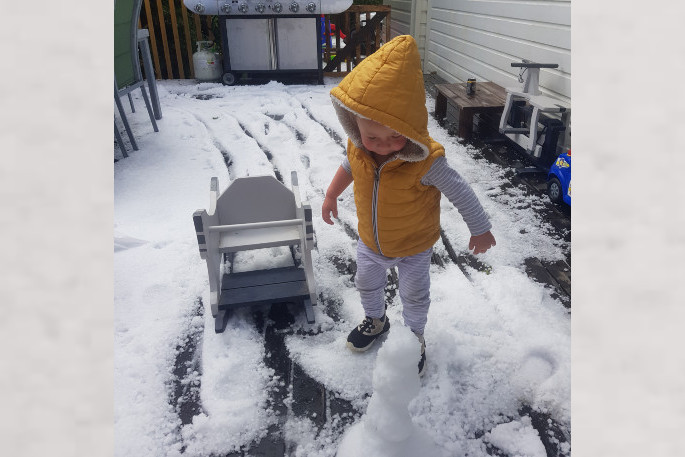 While Mason slept, a thunderstorm had sailed past over their house and over Mason's bedroom in Oropi.
At around 2.20pm the skies opened as a large hailstorm covered the property in white. The hail lasted for about 20 minutes.
"He was very intrigued with it. It's been the first time he's seen hail," says Jaimee.
"He loved being out amongst it, playing and throwing it around."
Even Mason's teddy bear joined in on the action.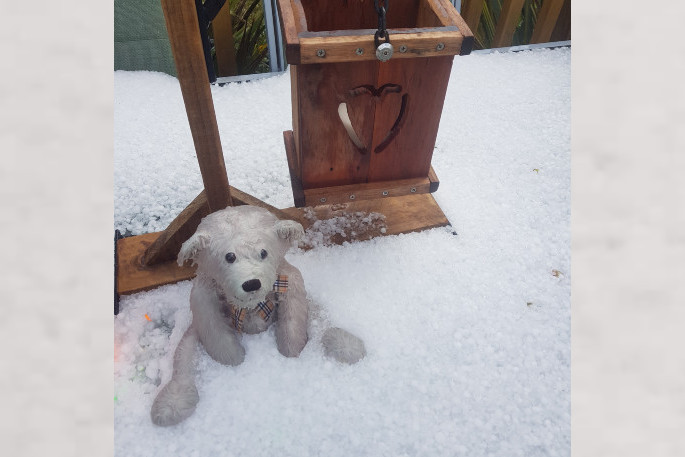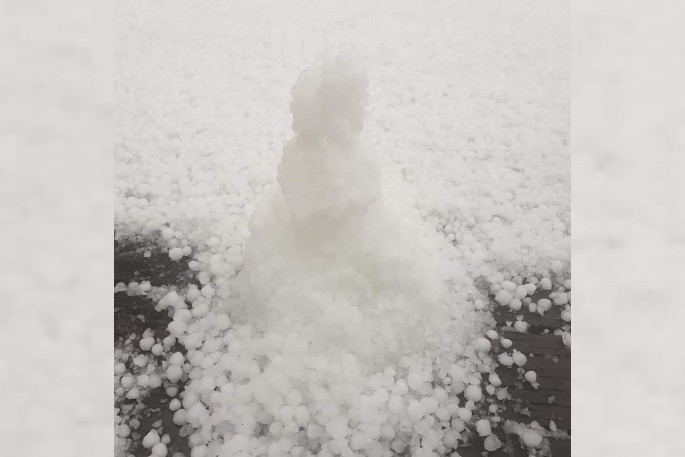 Eliz C also took these photos from her home in Oropi: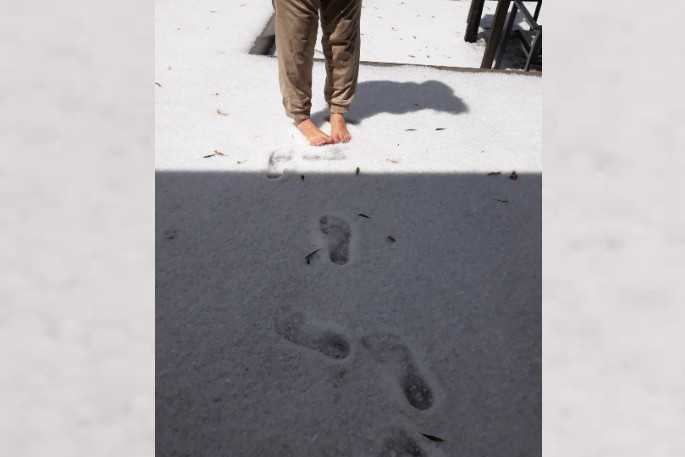 Hail in Oropi. Photo: Eliz C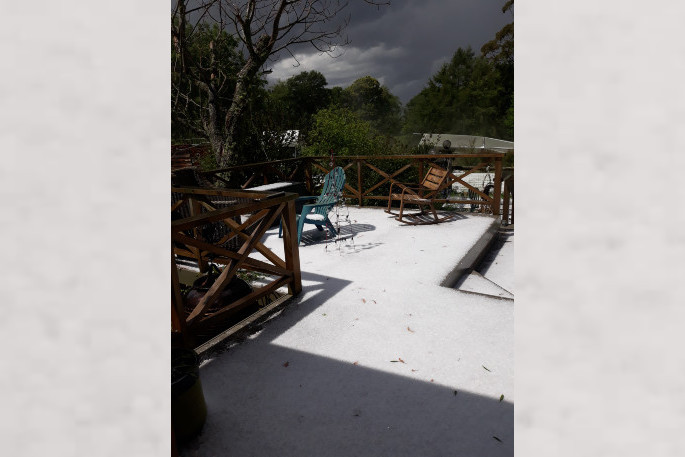 Hail in Oropi. Photo: Eliz C
More on SunLive...