What's on - carnival, cricket, outdoor cinema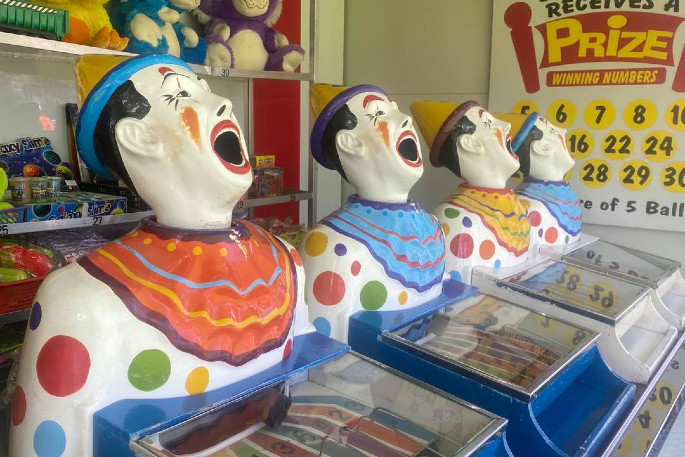 Good morning and welcome to Monday. Kia ora. Kia ngahau me o whanau me o hoa.
Today's weather is expected to be fine with a chance of an afternoon shower. Also expect southwesterlies, fresh from evening onwards.
It's a one-clothing-layer day with an expected high of 23 degrees around 3pm, and an overnight low of 11 degrees. Low tide is at 12.51pm and high tide at 6.59pm. Sunset is at 8.40pm.
Traffic update:
Traffic is expected to be busy eastbound on SH29 through the Lower Kaimai area from 10am – 4pm each day between Sunday December 27 and Wednesday December 30. Road users are advised to expect delays and allow extra time for their journeys or consider travelling outside these periods, and to drive to the conditions.
Gardening update:
Recent warm conditions have caused increased insect activity, and where there has been rainfall and high humidity, garden plants are under pressure from diseases. The conditions are likely to continue, so keep an eye out for diseases in the garden and pests affecting your plants and invading your home. For further advice on gardening click here.
What's on today?
Be part of the excitement at the Bay Oval at Mount Maunganui as the Blackcaps continue to play Pakistan today from 11am – 6.30pm.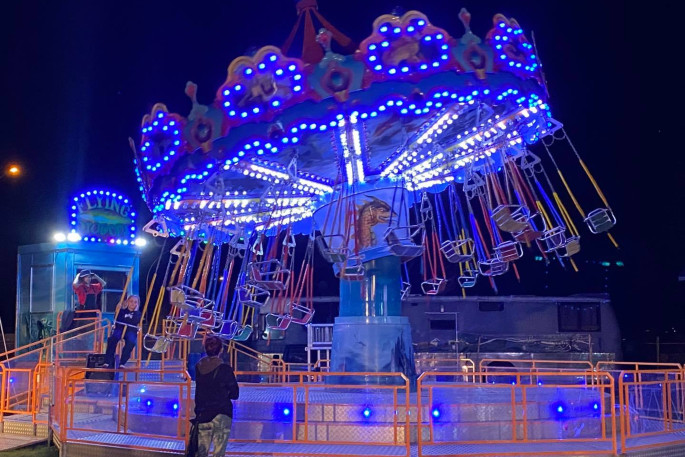 Come to the Summer Carnival at Jordon Field at Memorial Park this evening. Ride your heart out nightly with a super pass from 6pm – 10pm for unlimited rides. Entry to the carnival is free, and pay per ride. The Summer Carnival opened on Boxing Day and runs until January 5.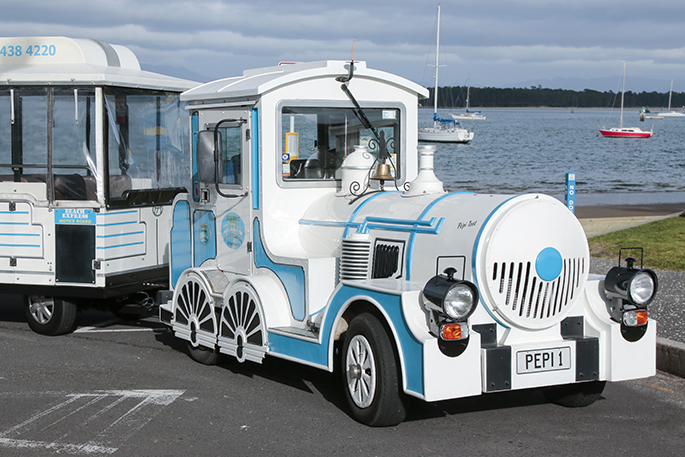 Pepi Toot Beach Express at Mount Maunganui
The Pepi Toot Beach Express is out and about around Mount Maunganui today and tomorrow from 10am. Come for a ride and see the Mount area from a new perspective. More information here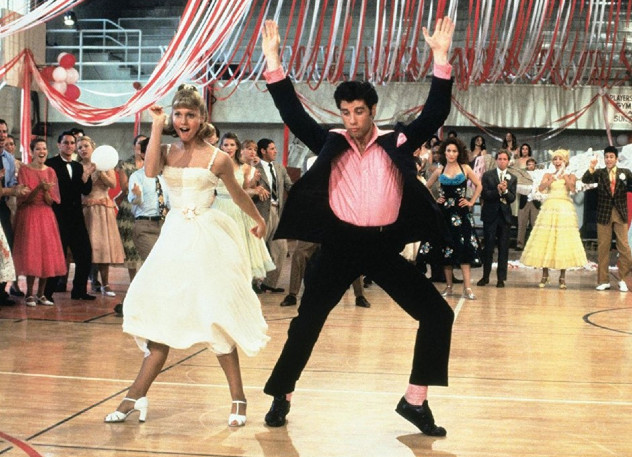 The movie Grease will be screened at outdoor cinema in Waihi. Photo: Waihi Beach Info.
Do you like some outdoor cinema? Come and watch 'Grease' under the stars at Waihi. Gates open at Wilson Park in Citrus Ave at 7pm with food trucks and music. Movie starts at dark. $10 entry, kids free. For more information click here
Enjoy workshops at Re:Maker, with the community of makers, located at Our Place in Willow St. Click here for more information.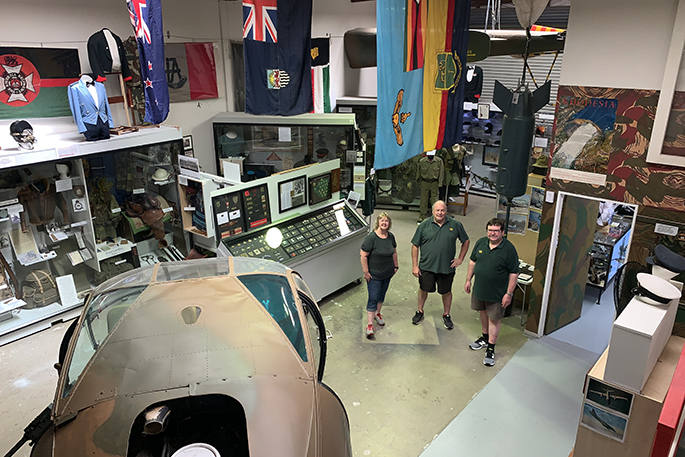 Diana Bomford, Tony Fraser and Hugh Bomford at the Lion and Tusk Museum at Mount Maunganui
Have you been to the Lion and Tusk Museum yet? It's open today from 10am - 3pm at Unit 4, 14 Portside Dr, Mount Maunganui. Come and see a massive display of Rhodesian military history records and exhibits of uniforms, medals and equipment. Opening hours are 10am – 3pm Thursday to Sunday. For more information click here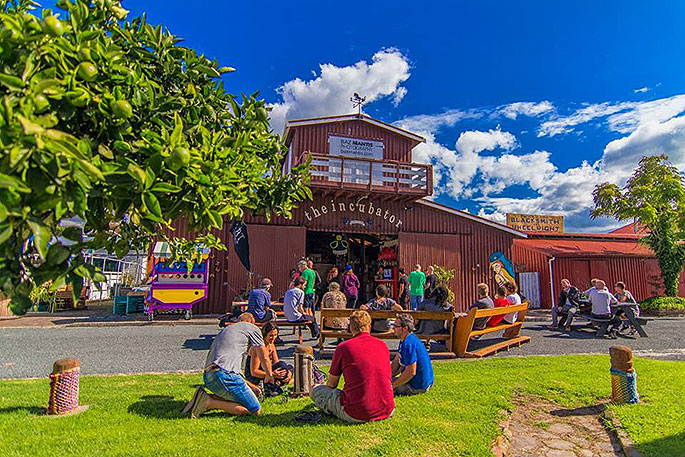 The Incubator
At The Incubator Creative Hub at Tauranga Historic Village, there are many exhibitions, workshops and events happening daily. For more information click here. Exhibition hours are 10am – 2.30pm.
What else is on today?
Alcoholics Anonymous
Open meeting 10am, Tauranga Central Baptist Church, 640 Cameron Rd. All welcome. Ph 0800 229 6757
---
Argentine Tango
Dance to reconnect. Learn authentic Argentine Tango with traditional music at Tauranga Citizens Club. Ph 0204 006 1340 or Facebook 'Tango In Tauranga'
---
Chess
1:15pm Hillier Ctr, 31 Gloucester Rd. Keep your brain active with this fascinating game. $4 including refreshments. Ph Bob 027 478 6282
---
Chess at Mount Maunganui
Mount RSA Chess Club, 544 Maunganui Rd. 6-7pm during school term. Late program 7pm onwards. Incl casual games. Ph Helmut 027 414 7254
---
Marching For Leisure
Non-competitive activity for mature ladies. Fun, fitness & friendship. For Tauranga teams' details ph Glenice Dando 027 489 8841
---
Outdoor Cinema
Watch the movie Grease under the stars. 7pm gates open, movie starts at dark. Food trucks, music. $10 entry, kids free. www.waihibeachinfo.co.nz
---
Tauranga Creative Fibre
9:30am & 2nd/4th Thursday 7pm. Join us learning new skills, knitting, crochet, spinning, weaving & felting. 177 Elizabeth St. Ph Cathy 07 570 2191
More on SunLive...