Trustpower donates $10,000 in community funding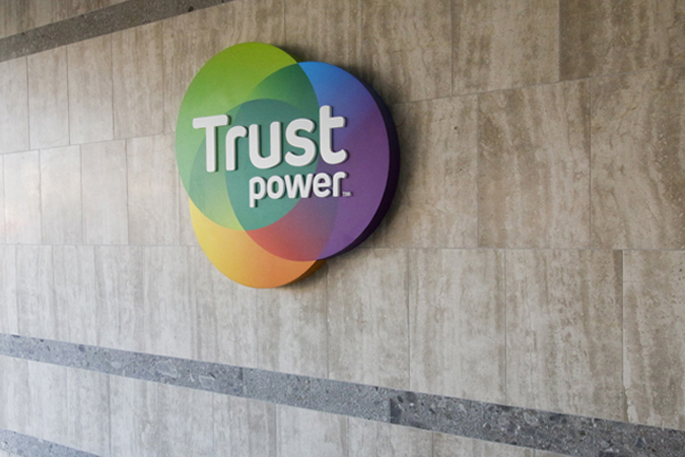 Seven deserving Tauranga community groups will be receiving a little extra in their bank accounts this holiday season thanks to Trustpower's newly launched Tauranga Community Fund.
Kidz need Dadz, Tipu Skills for Life Charitable Trust, Merivale Community Centre, ReMaker, Voyage for Voyce, EVolocity and the Tauranga Hospital Children's Ward will all receive a much-needed boost.
"Our communities are powered by passionate people coming together to help one another and to look after the places where we live, work and play," says Trustpower Community and Communications Advisor Kathlene Cook.
"It's always humbling to come into contact with the phenomenal work being undertaken in small and large ways throughout our region, and this fund is something Trustpower is proud to run in order to support our communities."
With 31 applications to the fund, the money was highly contested – especially in a year which has been so hard for communities and their support systems.
"The successful applicants are all endeavouring to provide something much needed for their area and to continue their solid support and care for people and place.
"It was so hard for our panel to make their decisions this round, as we want to help everyone and all the groups are working on such great stuff and providing greatly needed services! We hope the successful applicants enjoy their Christmas boosts and we encourage everyone to apply again in the future."
This was the first funding round for the Trustpower Tauranga Community Fund, with the fund looking to recognise community groups working to care for people and place (Manaakitanga), addressing climate change and protecting our environments (acting as guardians or kaitiakitanga), and looking towards sustainable futures by adapting to changing times, taking up digital mindsets and having the courage to learn and create opportunities.
Trustpower will run the fund three times a year, with funding rounds open for the month of March, July and November.
Applications for the next funding round open on March 1.
For more information about the Trustpower Tauranga Community Fund, visit www.trustpower.co.nz/taurangafund
Tauranga Hospital Children's Ward
"The Children's Ward for Tauranga Hospital are in need of a sensory trolley in order to establish a sensory play area. This trolley will support children with autism and can also support children with sensory impairments and learning difficulties and is useful for any child suffering from mental ill health, anxiety or self-harm.
"The equipment does not fall under funding from the District Health Board, therefore the Ward are hosting a charity ball to raise funds for the trolley. The donation received from Trustpower through the fund has been gratefully received to aid in this cause," says Cook
Ward nurse Moira Yates says, "this equipment will help nurses, doctors and play specialists working together to change the experiences for children on the ward. Whether it is a child with autism who is refusing treatment due to anxiety, or a long-term patient who needs stimulation of this type, having this equipment will change the way we help these children and let them have a better experience in the hospital environment."
The Children's Ward Charity Ball will be held Saturday, February 13, at Trustpower Baypark Arena. Tickets are still available.
EVolocity Tauranga
EVolocity is programme on a mission to grow young people's interest in science and technology. The group approaches this with a focus on climate change and harnessing technology to create the changes our world needs.
Every year, students come up with innovations and designs to work on while being introduced to quality career paths. Of particular note, the past three years has seen a huge increase in female teams, with many school-aged girls realising what engineering means for them and the success they can have in this field.
Voyage for Voyce
Voyage for Voyce is a fundraising venture spearheaded by Elana Connor. Elana has set an intention to sail a figure eight around New Zealand, raising funds and awareness of kiwi kids in foster care.
Her fundraising is intended for a clear purpose, with all funds raised going towards foster kids of New Zealand spending a 10-day voyage on the Spirit of Adventure – a rewarding and life-changing experience, hopefully inspiring the children to dream big.
Elana has just left Golden Bay and is heading down the West Coast, her toughest piece of water yet. You can follow Elana's journey at www.peregrinasails.com/
ReMaker
ReMaker Space has taken up residence at Our Place container village in Tauranga's CBD. The space is set to advance education and community development with respect to sustainability, by providing learning spaces.
The team are cultivating an inter-generational gathering space, encouraging people to redesign their relationship with resources being discarded, to create a sustainable community. A few workshops and spaces are already up and running, and money gained from the Trustpower Community Fund will propel the set up of more, including woodworking and sewing/textiles areas. John Paine from ReMaker says they are stoked to get this funding.
"We will be hunting down our priority tool needs and hitting some sales!!! Thanks so much for your support," says John.
Merivale Community Centre
Merivale Community Centre is a grass-roots community organisation, providing social services and programmes in a decile 1 community. Each week the centre receives around 400-500 visitors. They provide after school and holiday programmes, youth development, mentoring, counselling, and social work support services to the community.
With so many visitors, the centre wants to move to an electronic visitor management system. This will help to collect accurate data of who is visiting, strengthen health and safety processes and will enable them to share the story of who they are - helping with funders and government agencies to ensure the organisation is funded long into the future.
"We have a particular focus on tamariki and rangatahi to support them learn and grow and break intergenerational harm. This technology will free up our small team to do our mahi in the community and support generational change and strengthen community connections," says centre manager Sophie Rapson.
Tipu Skills for Life Charitable Trust
Tipu Skills for Life Charitable Trust provides a programme for at-risk 9-11-year-old girls, teaching them life skills followed by 12 months of mentoring.
The programme takes a holistic approach to intervention, working on a strengths-based system and setting goals to achieve dreams.
Manager for the Trust, Stuart Caldwell, says the changes seen in the young girls who attend the programme and the feedback from their whānau is where the gold lies.
"It is so encouraging to see the growth, confidence and attitude changes of girls of such an influential age, and the waiting list for schools wanting the programme is ever growing," says Stuart.
Kidz need Dadz
Kidz need Dadz provides dads with parenting, relationship, legal and health advice. A part of this service is providing supervised contact for children with their whānau, while families work through the challenges they may be having.
The local centre has been managing with found and donated playground equipment, which is now broken and, in some cases, unsafe for the kids to play on.
The funding from the Trustpower fund will go towards a new play area, including a wooden playset, swings, climbing tower and slide.
Deborah and the team at Kidz need Dadz said they had better start planning now they have this support.
"The children really enjoy getting outside and playing, however the play equipment is so old and broken. We provide a service to a large number of families every year, including over 300 children. We are super excited and I am sure the kids who come to our centre will be too," says Deborah.
More on SunLive...