BOP photographer captures rare celestial event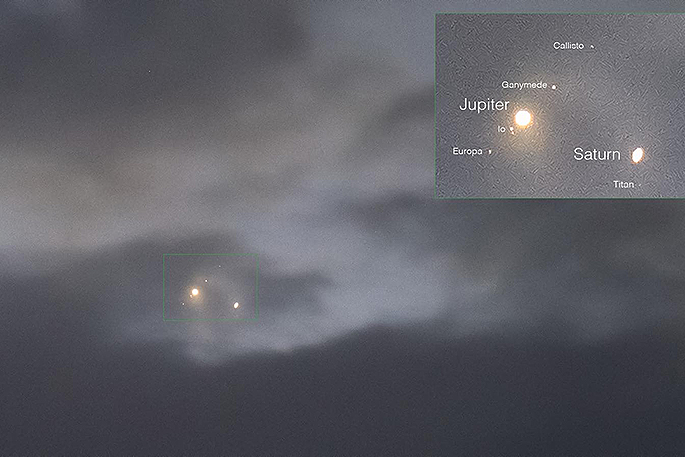 A Bay of Plenty photographer has captured what is being described as an once-in-a-lifetime celestial event.
Amit Ashok Kamble shot for the stars last night when he tried to capture Jupiter and Saturn close together – something that has been hundreds of years since it last happened.
In a post on his Facebook page, Exploring Night Sky, Amit says it was Murphy's Law last night.
"Despite the bad weather on the day of the great conjunction, the clouds wanted the best seats and left us only with sneak peak of the show.
"I did manage to sneak some shots between the clouds, this was the only shot where both the planets were visible.
"You can see Jupiter and Saturn at the closest that they will get until 2080 and then in 2417.
"You can just barely see the moons of Jupiter and Saturn (I am not convinced it is Titan) but that is where it should be."
Otago Museum director and astronomer Dr Ian Griffin says Jupiter and Saturn come together roughly every 20 years.
"That's nothing particularly special, but to get this close together in the sky is incredibly rare."
Griffin says some astronomers' calculations suggest the two planets had been seen this close back in 1226.
More on SunLive...