Councillor resigns to save by-election expense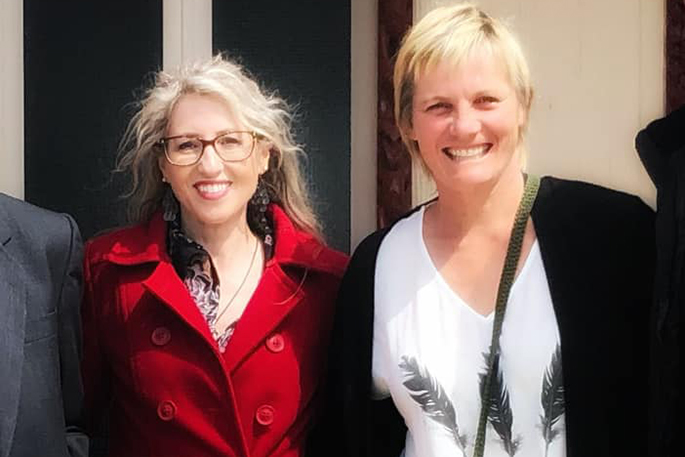 Tauranga City Councillor Heidi Hughes is resigning from council, effective immediately.
The idea behind the resignation is to delay the by-election, which would cost the city about $250,000 if it was to go ahead.
In a post on Facebook, acting mayor Tina Salisbury says government appointed commissioners are coming into govern Tauranga City Council in early February.
This follows an announcement from Nanaia Mahuta on December 18.
"You will also be aware that there is the added complexity of a by-election between now and then," Salisbury says in a post on Facebook.
"This year has been filled with so much stress and angst with COVID-19, let alone the negative issues within Council. It would be best for all of us if this by-election doesn't happen over this summer.
"The simplest and cheapest way for that to happen is for those who have put their nominations in to withdraw. If there are no nominations the city will save about $250,000."
Salisbury says the only other possibility available is for a current elected member to resign effective immediately, saving the cost and angst by pushing the by-election beyond the Commissioners start date.
She says therefore, it won't happen until the Commissioners end of term, either in 2022 or 2025.
"When Heidi and I discussed it over the weekend we realised that it would not be wise for me to vacate the deputy mayor or acting mayor positions, as there are responsibilities that may be required to continue through to Commissioners arriving.
"So Heidi Hughes has chosen to do that for us all, effective today.
"I want you to know that right throughout the past 18 months that we have worked together, Heidi has been constantly and tirelessly serving our community, and her motivation in standing and now selflessly choosing to resign, is again for the benefit of all of us.
"We hope you all have time over the summer to relax, to spend precious time with your friends and whanau, and to recharge a little after this crazy year we have all lived through.
"I am committed to continuing to serve the city right through to Commissioners taking office in February."
Hughes is the third councillor to quit this year. Former mayor Tenby Powell resigned on November 20, while Jako Abrie stepped down from his position in October.
More on SunLive...