High alert spreads safety on the streets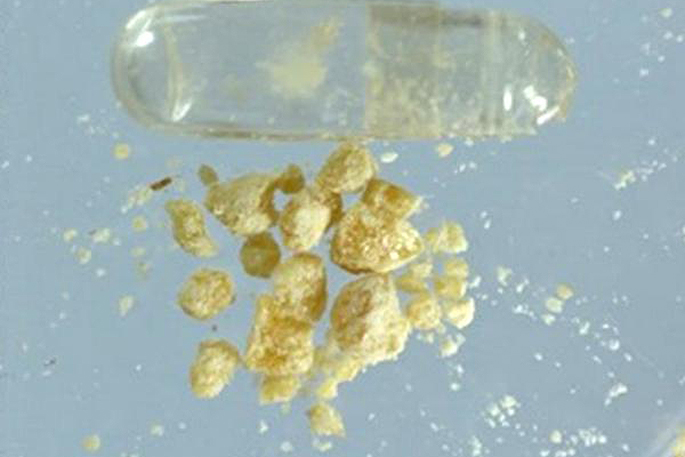 Tens of thousands of people have turned to the drug early warning website www.highalert.org.nz in its first five months for information about dangerous drugs in the community.
Since the site's launch on 26 June, more than 30,000 people have visited, with nearly 60,000 views of harm reduction information from Drug Information and Alerts Aotearoa New Zealand.
Meanwhile, DIANZ has issued seven public alerts about dangerous drugs in the community.
Most recently, alerts about a toxic chemical being sold as MDMA prompted thousands of visits to the site and national media coverage.
"The DIANZ team are still in a building phase, growing public awareness of the website, so it's incredibly encouraging to see how wide the message is already spreading - and that it's resonating with the public," says Detective Inspector Blair MacDonald, Police Manager in the National Drug Intelligence Bureau (NDIB).
"It shows people are actively looking for this type of information and supports the enormous potential of High Alert to prevent harm."
DIANZ is a Ministry of Health-based initiative which brings together government agencies and NGOs to assess and share information on drug use and harm.
The High Alert website acts as an early warning system, identifying drug harm, providing evidence and understanding of outbreaks and, in some cases, anticipating potential harm. Visitors can also subscribe confidentially to receive email updates.
"Anyone who has unexpected or concerning effects from drugs can share their experience via the website," says Richard Taylor, Group Manager of Mental Health and Addiction. "This will help keep others safe.
"And I'd like to reassure people that all information submitted is entirely confidential and won't be used to pursue prosecution."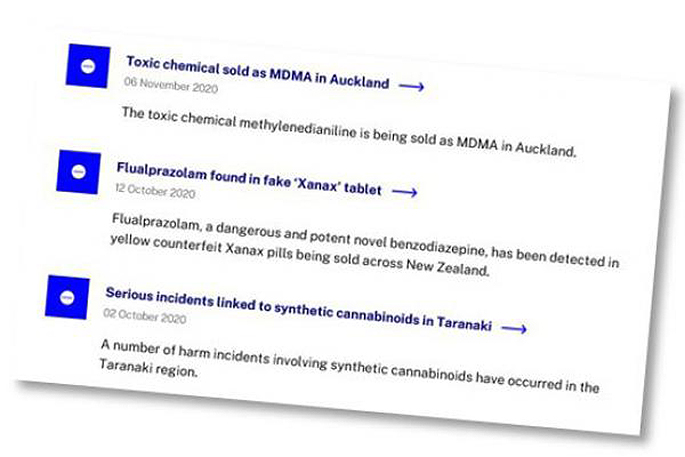 High alert alerts raise the alarm.
The latest alert, last month, came after DIANZ became aware of people in Auckland presenting with liver damage after taking what they thought was MDMA.
DIANZ obtained a sample of the substance. Examination by the Institute of Environmental Science and Research (ESR) identified it as methylenedianiline – a well-known liver toxin with none of the effects of MDMA.
A warning was emailed to subscribers and published to the High Alert website and Facebook page on Friday, 6 November.
Within days, it had been viewed more than 3424 times on the website – the most traffic to the site to date – and was also reported on by TVNZ and Newshub.
The following Sunday, network partners the Drug Foundation and KnowYourStuff ran a drug-testing clinic in Auckland CBD – and many of those attending said it was because of the High Alert warning.
No further incidents of related harm have been reported to DIANZ. The team is now preparing a summer marketing effort, particularly targeting music festivals.
"We expect the audience will continue to grow over the coming months as trust of the website grows," says Blair. "Ultimately, it will help save lives."
To receive email alerts or notifications, sign up through the High Alert website.
If you would like to get involved with DIANZ and High Alert, email highalert@highalert.org.nz.
More on SunLive...