Efforts continue to fight fire on Matakana Island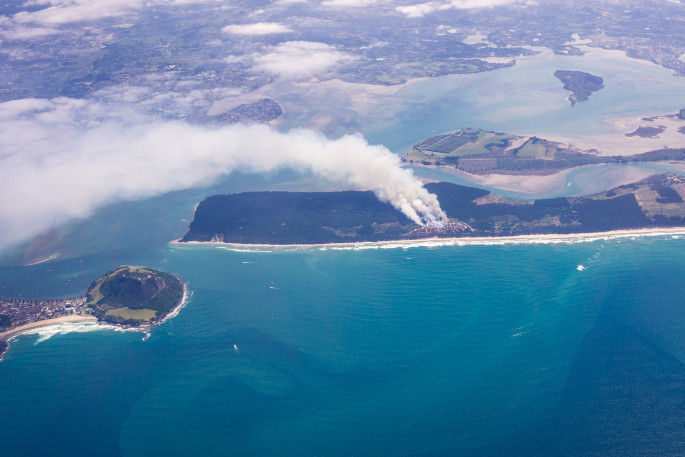 Three crews of fire fighters with two helicopters and two bulldozers have been continuing to fight the Matakana Island fire today following a flare up yesterday.
The fire is expected to continue to need monitoring over the next few days.
"We are leaving a crew on the island overnight," says Fire Emergency NZ shift manager Craig Dalley.
Fire crews headed over on a barge to Matakana Island this morning to join crew that had stayed on Saturday night.
On Saturday a large plume of smoke was seen rising from the island about 1pm, after the fire, which started a week ago, jumped a firebreak and started spreading.
Four helicopters and three fire crews battled the blaze during Saturday afternoon and early evening.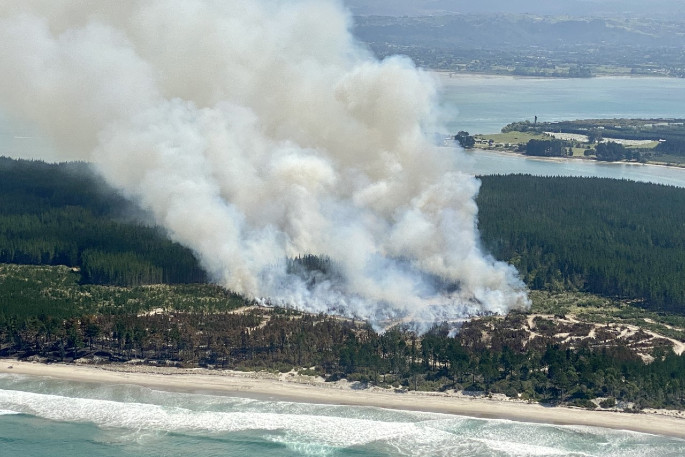 The fire on Saturday afternoon. Photo: Glenda Maplesden
The fire which originally started on December 13, has had a few flare ups which firefighters have been managing. During the week a crew has been on the island dampening down hot spots and monitoring the fire.
On Saturday, after jumping the firebreak, the fire caused a long snake of smoke and ash to travel across the harbour resulting in discomfort to many residents from Welcome Bay to Waihi Beach, and was reported to be also causing concern in Rotorua after it had blown up Kopurereura Valley towards Pyes Pa and Oropi.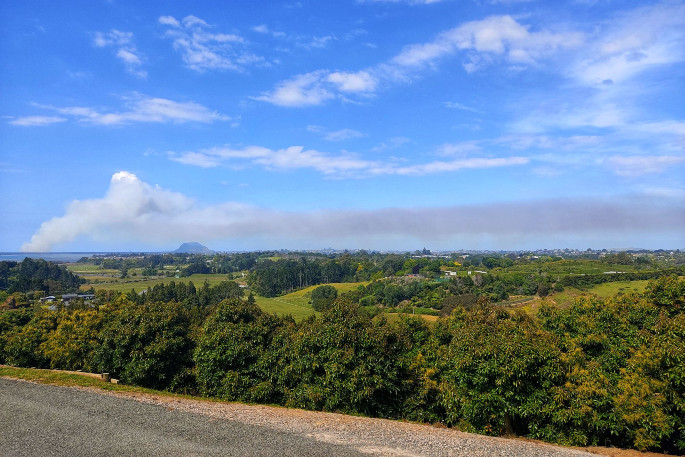 The smoke from the fire on Matakana Island blowing towards Pyes Pa photographed from the Minden. Photo: Andrew Scott
More on SunLive...