Emirates Team NZ win PRADA ACWS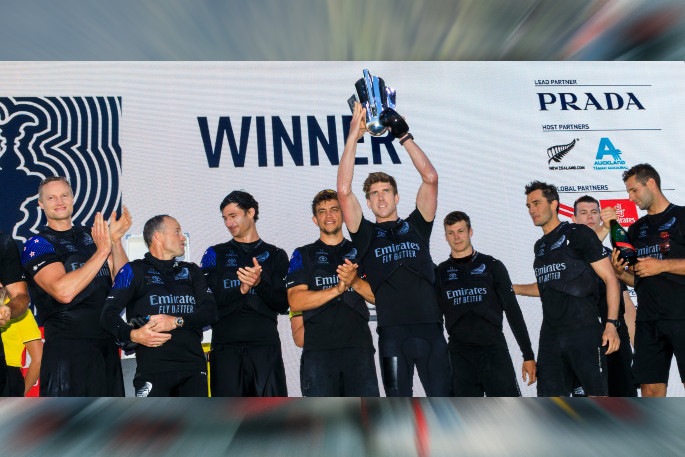 As if written into the script, the final race was the one that mattered when it came to who would take the PRADA America's Cup World Series Auckland trophy.
With Emirates Team New Zealand and American Magic on even points, a win against Luna Rossa Prada Pirelli would give the Kiwis the point that they needed to take the trophy.
And that's what happened. Emirates Team New Zealand won the last race by 0:16 seconds over Luna Rossa Prada Pirelli and opened the bottle of G.H. Mumm Champagne on the Race Village main stage in front of their fans.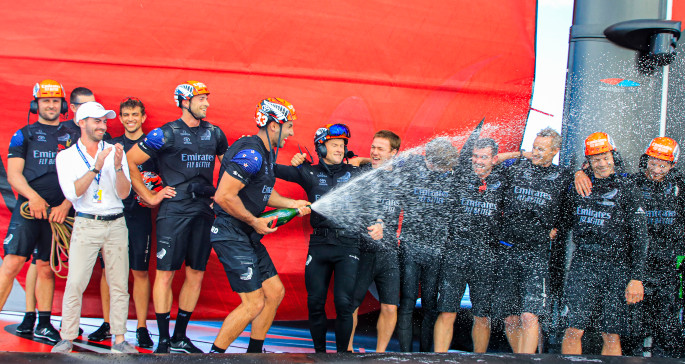 Photo: COR36 / Studio Borlenghi
The last race of the last day would be decisive for Emirates Team New Zealand to win the PRADA ACWS Auckland.
A total of 12 matches have been raced during three days in which all the teams raced against each other twice.
Emirates Team New Zealand came on top after winning five matches out of six, followed in second position by New York Yacht Club American Magic (4 points), Luna Rossa Prada Pirelli Team (3 points) and INEOS TEAM UK (0 points).

Today the teams will face each other once again for the last time in view of the PRADA Christmas Race.
It will be the last chance for the Defender to measure their performance against the Challengers as the Kiwis will race again on March 6 of the America's Cup Match.
The three Challengers on the contrary have just a short break ahead with the PRADA Cup, Challenger Selection Series kicking off on January 15.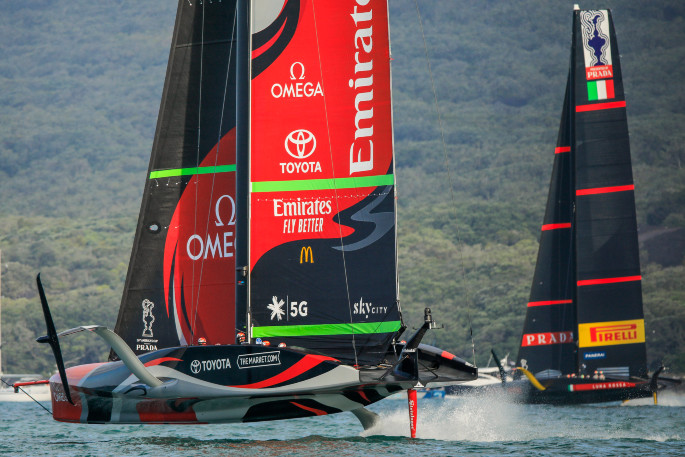 Emirates Team New Zealand flying. Photo: COR36 / Studio Borlenghi
More on SunLive...