Fire crew battling Matakana blaze again today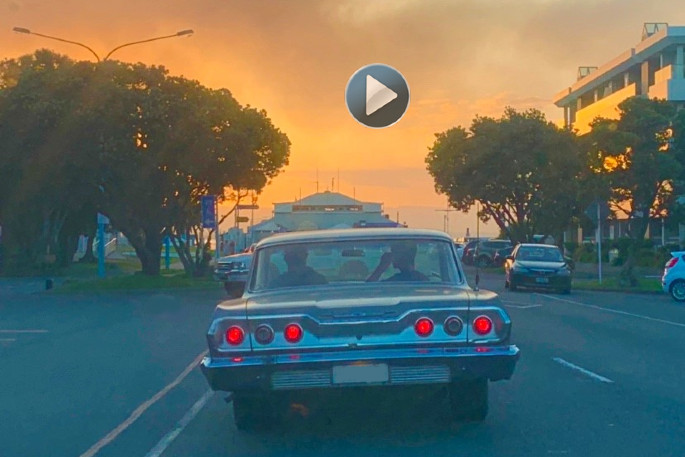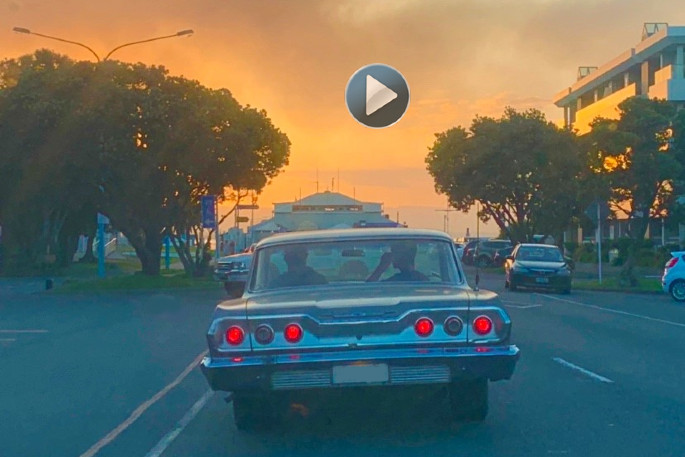 Click the image above to watch the video
Fire crews are heading back over on a barge to Matakana Island this morning to continue battling a blaze that flared up yesterday.
About 1pm on Saturday a large plume of smoke was seen rising from the island, after the fire, which started a week ago, jumped a firebreak and started spreading.
Four helicopters and three fire crews battled the blaze during Saturday afternoon and early evening.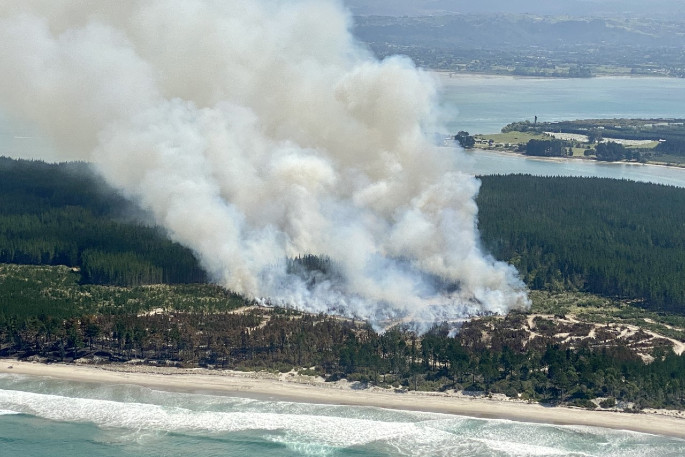 The fire on Saturday afternoon. Photo: Glenda Maplesden
"Operations are going to start again today," says Fire Emergency NZ shift manager Craig Dalley.
"Crews stayed on the island overnight. The fire is still going and crews are on their way over on a barge now."
As to whether helicopters will be deployed, Craig says it's up to the rural fire officers to make that decision.
The fire which originally started on December 13, has had a few flare ups which firefighters have been managing. During the week a crew has been on the island dampening down hot spots and monitoring the fire.
Yesterday, after jumping the firebreak, the fire caused a long snake of smoke and ash to travel across the harbour resulting in discomfort to many residents from Welcome Bay to Waihi Beach. There were also reports of the smoke blowing up Kopurereura Valley to Gate Pa, Greerton, Oropi and the Lakes.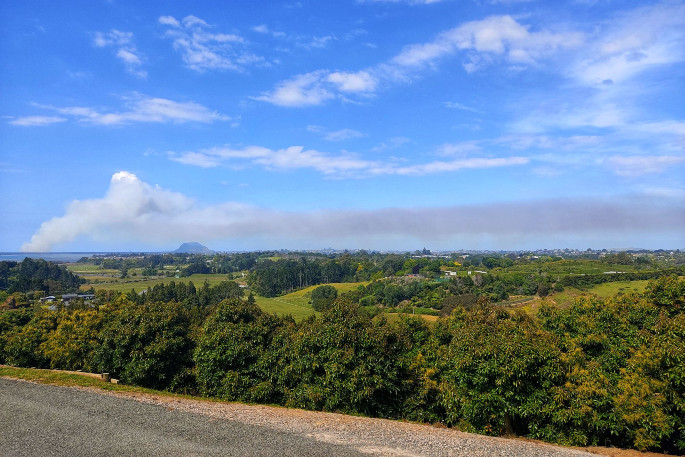 The plume of smoke seen from the top of the Minden. Photo: Andrew Scott.
SunLive readers posted to the SunLive Facebook page.
Sheldon Blair - "We have ash all over the driveway in Bellevue."
Jerri Greenwood – "There's ash falling in Bellevue too, hope everyone on the island is safe."
Lorraine Gordon – "We now have ash landing in Otumoetai."
Cheryl Frost – "Very smoky here in Greerton."
Ingrid Mutsaers – "And we can now smell the smoke at the Lakes, Te Ranga Memorial Drive. Very strong smell."
Lynda Edwards – "Smoke very strong at Oropi end of Cheyne Rd."
Maxine Paterson – "It's really hazy in K Valley. Looks foggy as. Smells strong in Gate Pa."
Jan Hemana – "Smell smoke real bad in Windermere area. I thought the estuary was on fire again."
Mark Anaru wrote on Saturday night that there was also smoke across Rotorua as well.
Fire and Emergency NZ posted to their Facebook page on Saturday.
"We are aware that smoke from the fire is drifting towards Tauranga city. If you are affected by the smoke, please stay indoors and close your windows. If you need medical advice, please contact healthline on 0800 611 116," says a FENZ spokesperson.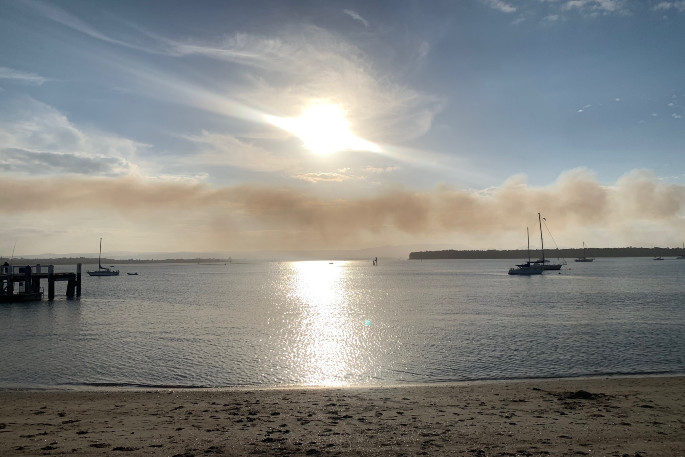 The smoke in Pilot Bay on Saturday evening. Photo: Rosalie Liddle Crawford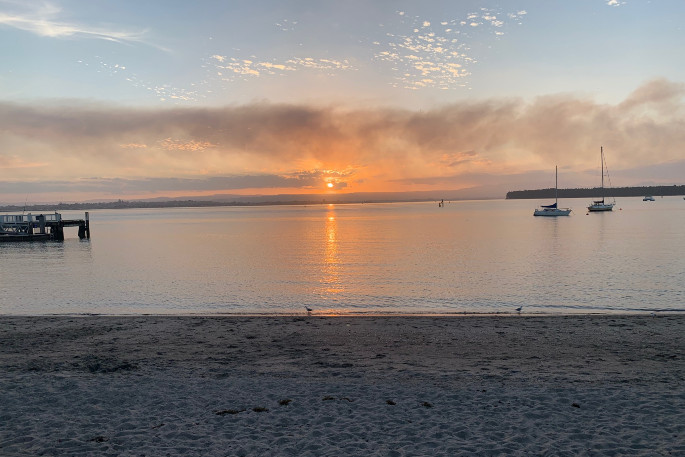 The smoke in Pilot Bay on Saturday evening. Photo: Rosalie Liddle Crawford
More on SunLive...