Rotorua Suffer attracts top Kiwi pros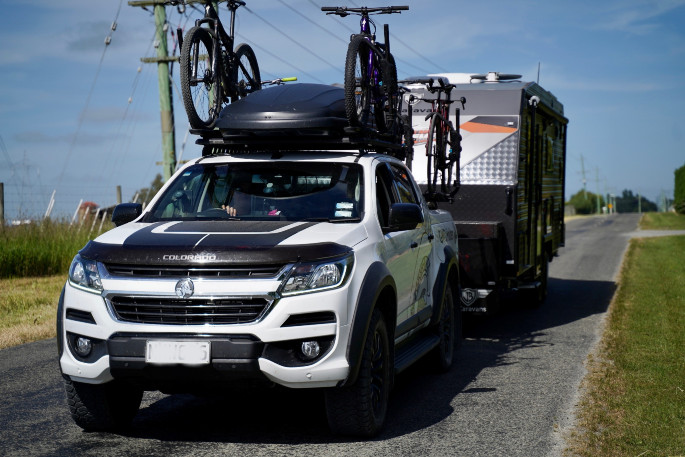 Dubbed the hardest triathlon in New Zealand, Rotorua Suffer returns today.
This year the iconic Kiwi event has attracted a stellar line up of triathlon professionals from around New Zealand.
Amongst the star-studded start line, will be Braden Currie who arrived in Rotorua last night with his family, dog and adventure trailer in tow after a long- haul drive from Wanaka in preparation for the race.
"I'm excited to be back in Rotorua, it's such a beautiful place," says Braden. "The Blue Lakes are an awesome asset to the area and we love basing ourselves here at the local Blue Lakes camping ground, as a family.
"This will be my 4th time racing in Rotorua. I've raced XTERRA and the 3D multi-sport race and it was always good fun. I am looking forward to the swim in the Blue Lakes.
"The 90km time trial will be exciting with a few punchy hills and having the contrast of a trail run instead of a 21.1km road run makes for a different element.
"The tracks round here are awesome and my wife and kids are enjoying the lead up to the race, with plenty of time spent mountain biking in the red woods," says Braden.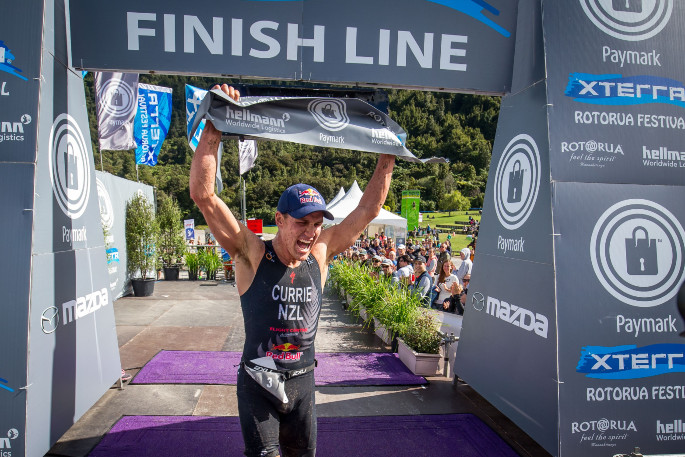 Braden Currie. Photo: Graeme Murray

Historically, the RedBull endorsed champion has missed out on domestic events like Suffer, due to international race commitments and is excited to be able to embrace the opportunity to be involved in more New Zealand races.

"Suffer stood out to me," says Braden. "This will be my first tri-distance race since March and from what I've heard, it's a lot of fun. It'll be nice to race in an authentic Kiwi environment that isn't taken quite as seriously as some other events. I'm excited to just throw my bike on the grass and get into it".
According to race founder Shane Hooks (a.k.a Hooksie), Suffer is about being casual, yet super competitive.
"There's no valet parking in transition and poncy elite waves," says Shane. "It's beer at the finish line (full strength). It's not lawn bowls either; latte laps on the lake for bike training won't cut it, you will suffer. We promise you that. Above all else though, Suffer is about camaraderie."

The global impact Covid-19 has had on triathlon is profound and athletes have been hit hard. The Professional Triathlete Organisation – PTO - has come on board to support Suffer, which is unique for 2020 and has been another draw card for the field of professionals engaging in the race.

"The PTO have been phenomenal in supporting athletes through this challenging time, helping financially to make things a little easier in our chosen path," says Braden. "I'll always do my best to show up to a start line they are supporting. The PTO continue to celebrate the sport across the globe, with a focus on supporting smaller domestic races giving not only pro's but also 'up and comers' the chance to make back some of the income they have probably missed out on this year and keeping the sport going through the tough times."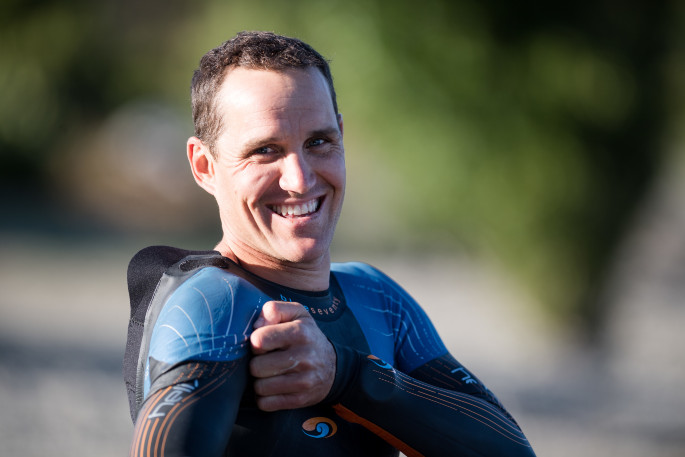 Photo: Sean Beale
Rotorua Suffer commenced at 5.45am this morning for what will be possibly the most unique field of athletes on its start line the race has ever seen. After qualifying for Kona World Champs which is scheduled for October 2021, Braden Currie plans to build towards that with Suffer being the first of a few key domestic races in the lead up, followed by Port Tauranga Half in January 2021 and Ironman New Zealand in March.

"We are lucky to have such depth in the pool of pro-half and Ironman distance athletes in New Zealand right now. It's going to be a clash of the Kiwi titans and the up and coming so it won't be easy that's for sure," says Braden.
Elites to watch:

Woman
Teresa Adam
Hannah Wells
Rebecca Clarke
Emily McNaughton
Anna Ross
Kimberly Cadzow

Men
Terenzo Bozzone
Braden Currie
Mark Bowstead
Mike Phillips
Cameron Brown
Kyle Smith
Jack Moody
Robert Mears
Lucas Duross
More on SunLive...