COVID update here and around the globe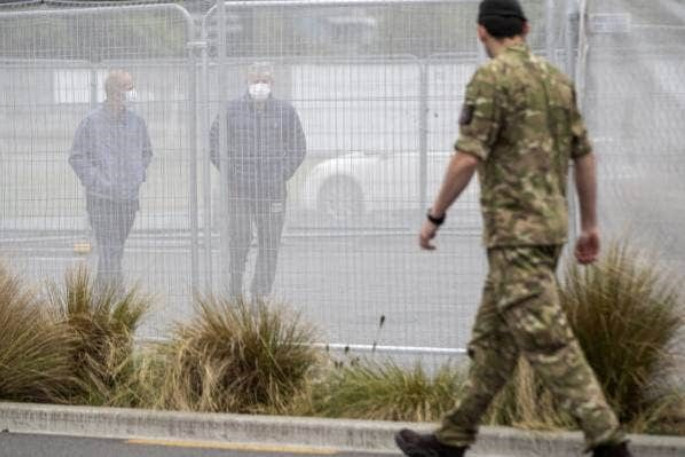 Hundreds of military personnel working at managed isolation and quarantine facilities have reportedly been exposed to traumatic incidents, requiring psychological checks.
A general wellbeing questionnaire completed by New Zealand Defence Force staff stationed at these facilities found 268 of the 1718 respondents said they had been exposed to "challenging situations".
For the majority of these staffers, these incidents required a check in by NZDF Psychology, and some asked for a psychologist to contact them.
Meanwhile, the economic difficulties of COVID-19 haven't stopped Kiwis supporting women suffering abuse. Donations to Women's Refuge more than tripled this year to $4.1 million.
Foodbank Canterbury, however, is struggling to cope with the demand from families hit hard by the pandemic.
As Christmas nears and holidays begin, people are being reminded to remain vigilant. Masks should be worn on public transport or in crowded places and anyone feeling ill should stay home.
Use of the NZ COVID Tracer app - both scanning QR codes and enabling bluetooth tracking - is encouraged, but concerns about privacy and surveillance remain, research has shown.
Ten new COVID-19 cases were identified in managed isolation on Friday. There are no cases in the community.
Global toll
More than 75.2 million people have been infected by COVID-19 worldwide, according to Johns Hopkins University.
The United States still has the highest concentration of cases and deaths - 17.2m cases, 311,993 deaths. India and Brazil round out the top three countries with the most infections and fatalities - India has reported 9.9m cases and 144,789 deaths, Brazil has 9.9m cases and 144,789 deaths.
To date, 1.6m people have died from the virus.
Vaccination programmes are ramping up in the US, with President-elect Joe Biden set to receive the jab next week.
Cases in Australia are climbing again with a cluster in Sydney growing by the day. Several parts of the capital have been forced back into lockdown for the Christmas period.
What should I do?
Anyone who wants to get tested can find their local testing centres by visiting the Ministry of Health website.
New Zealand is at COVID-19 alert level 1.
Masks are mandatory for people travelling on public transport services in and out of the Auckland region; the drivers of small passenger service vehicles in Auckland, such as taxis and app-based ride services; and people travelling on passenger flights throughout New Zealand.
If you are sick, call your GP before you visit, or Healthline on 0800 358 5453.
To avoid contracting and spreading the virus, wash your hands properly, cough and sneeze into the crook of your elbow and throw tissues away immediately.
Reach out, find support from people who care, connect with your community or help a neighbour in need.
More on SunLive...