Adopters needed for Tauranga rescue kittens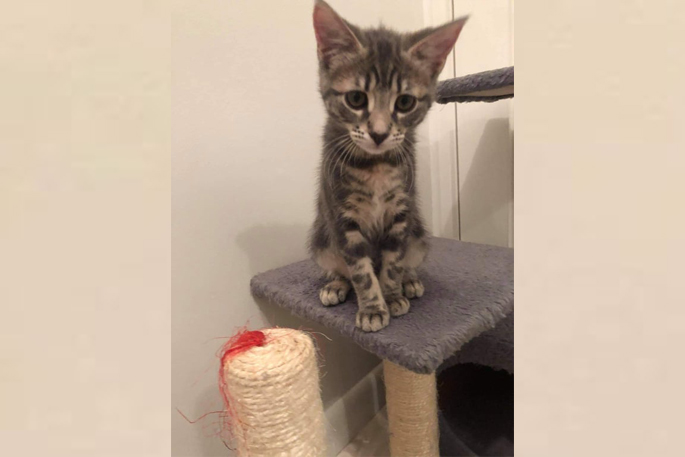 A Tauranga animal rescue says they are "absolutely inundated" with cats and kittens, with more than 250 currently in their care.
Rescue, Revive, Rehome are calling out to people who are willing to foster and adopt felines, as they cannot take on more until some find permanent homes.
The charity has been finding loving homes for animals through rescue, foster care, veterinary services, adoption, and education since 2019.
RRR was the recipient of the ASB Good as Gold Award in June this year for their efforts during the COVID-19 lockdown.
Secretary Liz Proudlock says the past few months have been "pretty full-on" at the rescue.
RRR had completed 578 feline rescues by the end of October 2020, which surpassed the 540 total for the entire year of 2019.
Now that kitten season is in full swing they have 220 kittens and 45 cats in their care, which Liz says is putting a huge strain on resources.
"We have been absolutely inundated with cats and kittens," says Liz.
"And daily we are getting messages from people asking us to pick up dumped cars and kittens – this is an ongoing problem.
She says stray cats and kittens are often found in and around people's backyards, on country roads, and industrial work sites.
Liz says the rescue is reliant on the public to foster and adopt cats and kittens in need.
"We can't do this with support from the public. We need people to foster and adopt, so we can take in more cats and kittens.
"This week we haven't been able to take on more animals, and that breaks our heart because they have nowhere else to go.
"Without fosterers, and without adoptive families, we really can't exist."
As a not-for-profit organisation, they also rely on donations to ensure all animals receive proper care.
"Everything we do we rely on donations – donations of food, donations of money - just to keep things going.
"We do this for the love of animals – but it can become very stressful at times when we don't know if we can afford to pay a vet bill."
The rescue is holding an adoption afternoon in Papamoa tomorrow from 2.30pm-5pm. Kittens come de-sexed, vaccinated and microchipped.
For more information contact 0210778665 or message the RRR facebook page.
Booking is essential.
More on SunLive...