Mount Mauler hits beach goers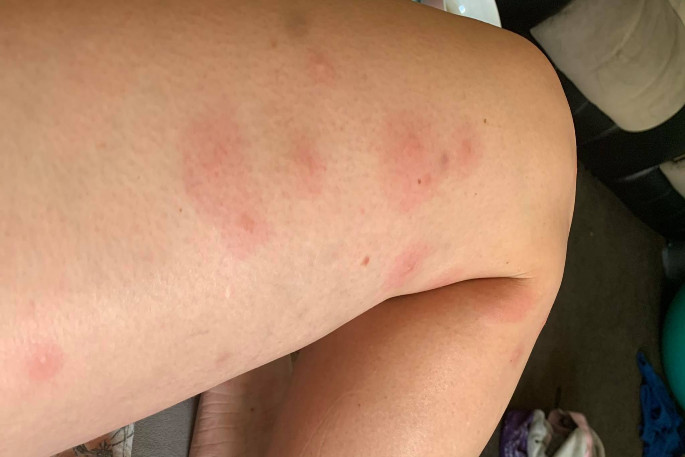 The dreaded Mount Mauler is back, and pharmacists are warning people to be vigilant when at the beach.
The Mount Mauler typically causes grief around Christmas or right after the Christmas week.
Jackie from the Mount Pharmacy says they normally come when all the crowds arrive.
"This year we'll have a lot more kiwis on the beach so it might be kiwi's getting bitten."
She says they haven't really seen any yet because the water has been too cold, but "the rush is yet to come".
But several people already say they've been bitten.
Tauranga resident Gemma Thomas says she has sunbathed in the same spot for the last two years and has never been as badly bitten as she was two weeks ago.
"The itching is relentless. Despite antihistamines, calamine lotion, hydrocortisone cream, anti-itch cream and bathing in Pinetarsol.
"The bites developed over about four days, each day new ones showing up. Then comes the weeping of sap-like fluid blisters."
Gemma says the bugs are not consistent with where they bite.
"I had upwards of 20 bites on my left ankle, three on the right ankle. Twenty-seven on my right thigh and none on the left."
She was also bitten on her ribs, both pinky fingers, and her eyelid "just to add insult to injury".
Mount Maulers are still yet to be formerly identified but several readers have previously reported they believe it to be a white worm-like creature that looks like a maggot called phycosecis limbata, while others believe they are actually jellyfish larvae.
Jackie says the best prevention is to stay on the wet sand and put insect repellant on before heading to the beach.
"Lesson learnt. We will cover ourselves in insect repellent when walking on the dry hot sand," says Gemma.
More on SunLive...