Colts rugby returns to the BOP in 2021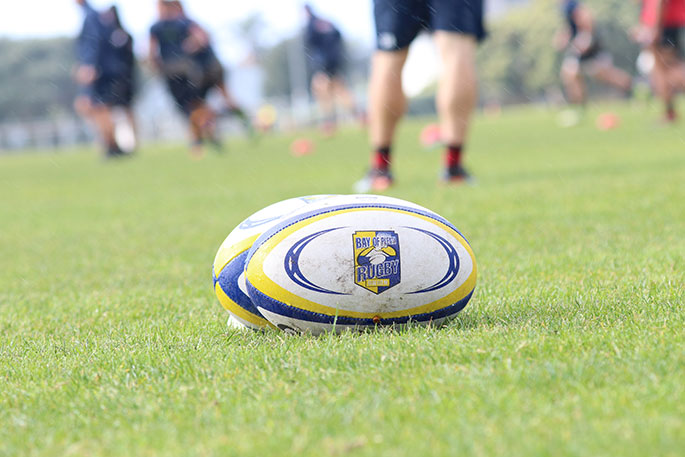 Colts Rugby (under 21) will make its return to the Baywide club calendar next year for the first time since 2013.
The format of the colts' competition will look a little different than in previous years.
Its purpose is to provide a suitable level of rugby that our school leavers can participate in that they will feel more comfortable in, instead of having to play senior rugby with grown men.
Unlike Senior Rugby that kicks off in late March early April, this colt's competition won't start until the first weekend in May, which is traditionally the first Saturday of the school term two, something this year's school leavers will already be familiar with.
"We know that this year's school leavers will go through some fairly traumatic life changes next year," says Bay of Plenty Rugby's Community Rugby Manager Pat Rae.
"They will either be; studying at university or Tafe, commencing an apprenticeship or starting a new job. Some may even be moving out of home for the first time and all of these factors can create upheaval in a young person's life.
"By delaying the commencement of our rejuvenated colts' competition until May, we hope to remove added stress to these young men as they start their life journey into manhood.
"Once they've settled into study or a new flat, they can then switch their minds to finding a local rugby club."
Senior rugby will have already completed their musters for their senior teams by March as their competition kicks off the first week after Easter, so any new school leaver should be able to find a local club that's prepared to welcome them into their colts' team once they've sorted their new home and work or study commitments.
Other changes to senior rugby include:
• Games will be played Friday night under lights, allowing those with weekend work can still play.

• Teams are expected to only train once a week. The focus is on re-engaging school leavers into the club environment, playing with your mates and having fun.

• Game On rules apply, meaning if a team can't field a trained front row, or between 10 – 14 players can only turn up, the game still goes ahead and the competition points are still up for grabs. No more defaults.
"We've already had a number of clubs express an interest in fielding a team next year so that's really positive," says Rae.
"It's also important to leverage off the great work our Secondary Schools did this year where we experienced a small growth in teenage boys playing rugby, something that hasn't happened for a number of years.
"It's also important that there's a level of competition suitable for those teenage school leavers that enrol in the union's partnership Cert4Rugby Programme with Toi Ohomai and this is the perfect fit for that."
Any club that enters a team in the inaugural Colts competition in 2021 will be waived any affiliation fees. Clubs can register a team online by clicking here
More on SunLive...