Pleas for Minister not to appoint Commission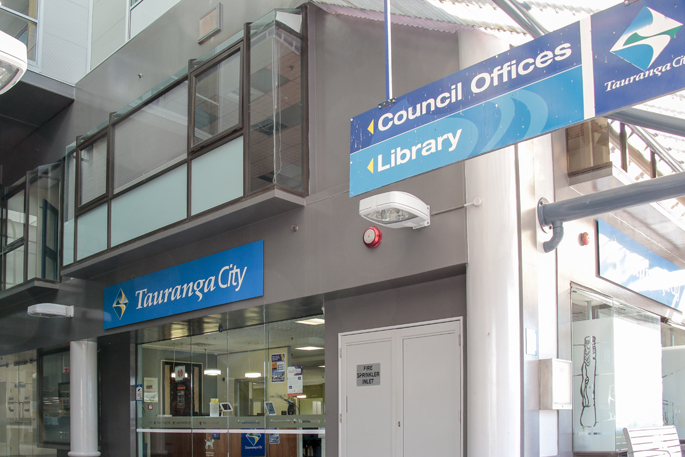 A letter pleading to the Minister of Local Government Nanaia Mahuta not to appoint a Commission to manage Tauranga City Council has been filed by councillors facing the axe.
Earlier this month, Mahuta signalled she intended to replace Tauranga's council with a commission in the wake of dysfunctional behaviour, childish name-calling and a lack of self-awareness in their role in the continued dysfunction.
Councillor Jako Abrie and Mayor Tenby Powell both resigned this term and both called for a commissioner to be appointed.
Eight out of the nine remaining councillors signed the letter to Mahuta which "strongly requests that you do not appoint a Commission".
"With a lesser level of intervention, namely a Crown Manager and Observer, we believe that the governance of Tauranga City Council can be transformed for the better."
Should a Crown Manager be appointed, councillors would retain their positions but can be overruled on certain decisions if required.
Councillor Kelvin Clout previously said a Crown Manager effectively strips council of its decision-making powers and is an admission of governance failure.
"We are waving the white flag and asking Wellington to send in an outsider on his or her white horse," he said.
The letter says the appointment of a Commission would result in a "democratic deficit" and disenfranchised residents.
"We acknowledge the fact that past behaviours have, had times, had a negative impact on our working relationships with each other, staff and our community, and we understand this has contributed negatively to public trust and confidence," the letter read.
A spokesperson for Mahuta says they continue to monitor Council to ensure they are meeting governance standards.
"The Minister must now consider the Council's response to her letter of intent," they said.
"The Minister will give the response fair and genuine consideration before making a final decision.
"It would be inappropriate to comment further on the matter while the process is ongoing."
More on SunLive...