Family man wins community award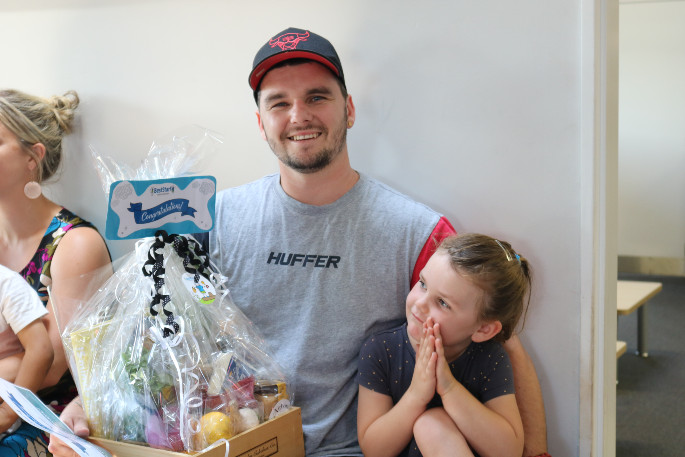 A man who has recently had two spinal surgeries is being recognised with a community award.
Jonathan Slattery has had surgery following nine months of being off work with a "bad back".
Best Start pre-school awarded Jonathan a hamper as they believe he most upholds their three core values.
Jonathan says he wasn't expecting it and it was 'pretty cool'.
"It goes to show that my wife and kids love me, and like what I do."
He suffered a prolapsed disc after lifting heavy joinery.
The centre's three core values are Be Strong, Be Brave, Be Steadfast.
Best Start centre manager Ani de Koster says his commitment to his family and his children is inspirational.
"This links to our own vision of steadfastness throughout challenges in life."
Jonathan says he is still regaining feeling in his foot and leg.
If the feeling doesn't return, his back will need to be fused.
More on SunLive...