Christmas parade celebrates community spirit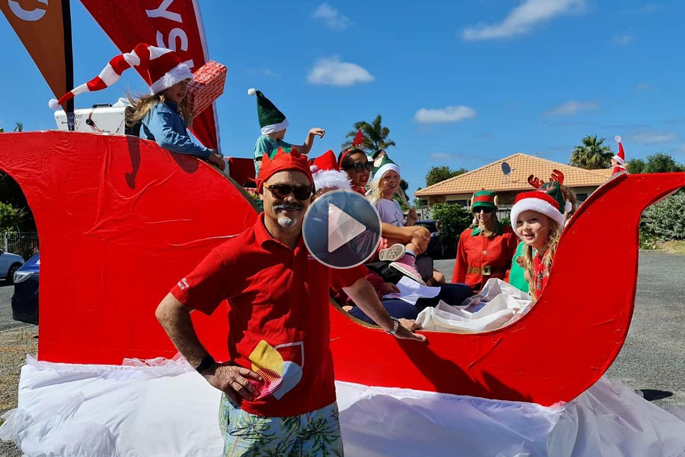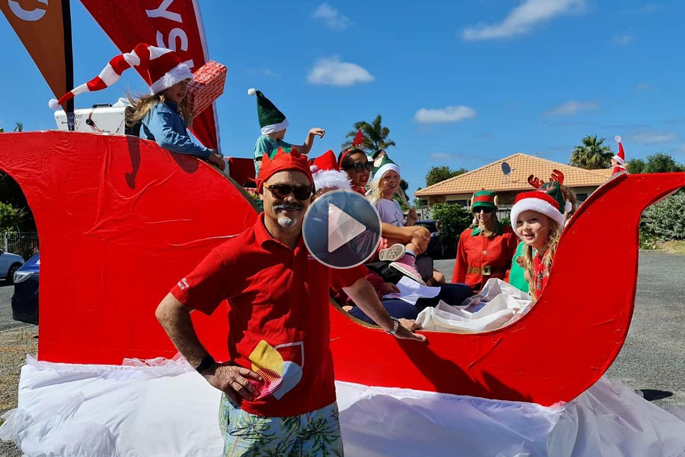 Click the image above to watch the video
More than 20,000 people flooded the streets of Papamoa in what is being described as the "biggest parade the suburb has ever seen".
Organiser Julia Manktelow says the annual Christmas parade on Sunday had around 54 floats on display.
Festival goers were also treated to appearances from Mickey Mouse, Minnie Mouse, Olaf, Paw Patrol, Elsa and The Hulk.
Julia says she is "absolutely touched" by how the community pulled together, following a tough year for the events sector in Tauranga.
She says an estimated 20000 plus community members took to Dickson, Domain and Gravatt Road to watch all of the magic come to life.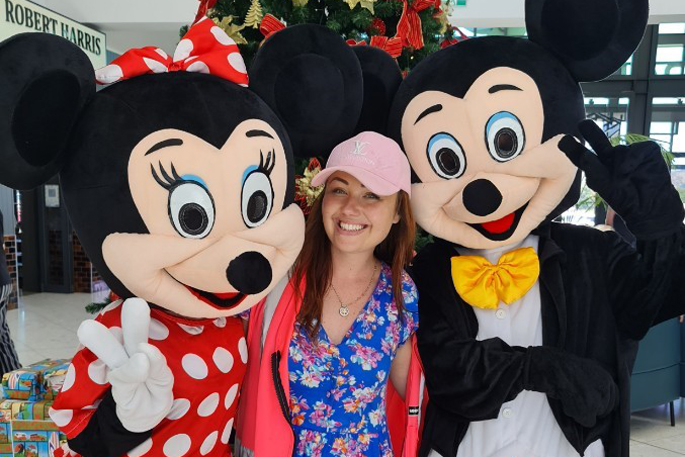 Mickey and Minnie Mouse with parade organiser Julia Manktelow. Photo: Supplied.
"Everyone has been incredible to work with and you all just make all the events that I do for Papamoa simply a pleasure. I am absolutely touched by how helpful our community is.
"This would be my personal favourite event to date. There was just something more special in the air today.
"It has been a tough year for everyone and you could really feel the growth in the atmosphere as people touched up their final pieces of tinsel and celebrated amongst one another."
"We made it. It looked grim for the event sector six months ago so this is a huge achievement for everyone," says Julia.
Papamoa Volunteer Fire Brigade took to Facebook following the parade, saying they had "great morning" at the event.
"We had our appliance 731 and our van 7329, decorated for the occasion. Weather was fantastic and there were a great many wonderful looking floats."
Rob McGregor, owner of Pak'n Save Papamoa, and Todd Muller MP for Bay of Plenty judged The Pak'N Save Papamoa Christmas In Toyland Parade.
The winners were:
Overall Best Float 2020
Third-time champions - Blue Cottage Early Childhood Centre
Best not-for-profit organisation 2020
Current Church
Best Business/commercial float 2020
Mount Dance Company
Best Wheelbarrow 2020
Bunnyton Bunnies
Best Education sector Float
Blue Cottage Early Childhood Centre
More on SunLive...