Council approves Historic Village strategy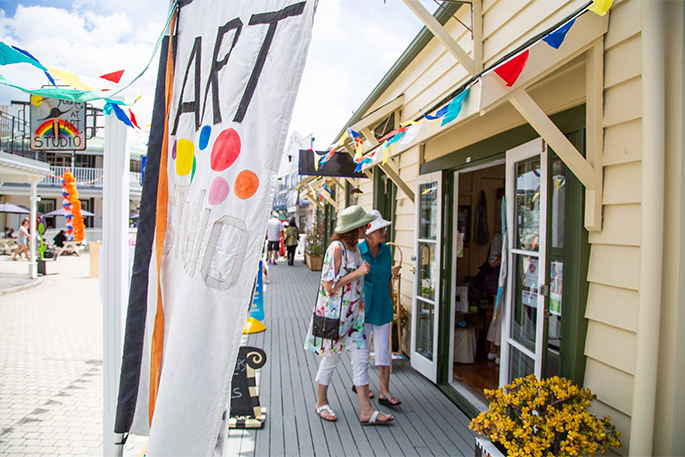 Tauranga City Council have approved a strategy to grow the city's Historic Village to make it into more inclusive community hub
The strategy is made of seven different parts, inclding plans for a diverse Community Arts and Culture hub within the village.
The arts and culture project will be in partnership with The Incubator Arts and Culture Trust, who are a creative hub where creatives and community art groups can gather.
They deliver an 'exhaustive programme of events' and describe themselves as a 'collision between arts and people'.
Director of The Incubator Simone Anderson says the current Historic Village has been a game changer for arts and culture in the city.
She says the new direction will impact "not just the community but the whole region".
"Arts is an un-negotiable element for social wellbeing. The city needs success and positive outcomes and Incubator can really deliver diversity to arts and culture."
The new strategy is the result of public consultation, including 565 people who filled out a survey and 420 comments on the Tauranga City Council Facebook page.
Simone says it's not about Incubator taking over the village, but rather complementing and collaborating to create an 'amazing destination'.
"What the strategy allows us to do is create a cohesive and solid identity."
The proposal was well-received by the council, with Councilor Larry Baldock describing it as 'more than a historical village'.
"You guys have made an enormous contribution to its vibrancy.
"I'm in awe of what Simone and Blaire have achieved down there. I'll be supporting this because of the leadership and the people."
While Councilor Heidi Hughes says it's 'much needed to have this kind of space'.
The new hub will hope to get funding from the TCC Events Fund and Long Term Plan, Creative New Zealand and the Ministry for Culture and Heritage among others.
A Tauranga City Council spokesperson says the vision under the new strategy is to 'create a unique, inspired and diverse community hub that provides a multitude of experiences catering to a wide range of people, all in one location – The Historic Village.'
"The focus will be on the location's culture and history, festivals and events, markets and activities, being home to community groups that support the arts, culture and social needs of our community, along with a diverse range of venues, hospitality and unique and complementary shopping experiences.
"The six other facets of The Historic Village are Hospitality and Retail, Events and Entertainment, Heritage and History, Maori Culture, Social and Community Sector and Environmental and Sustainability."
They hope to expand the hub over the next three years.
More on SunLive...