A shop for the community in Papamoa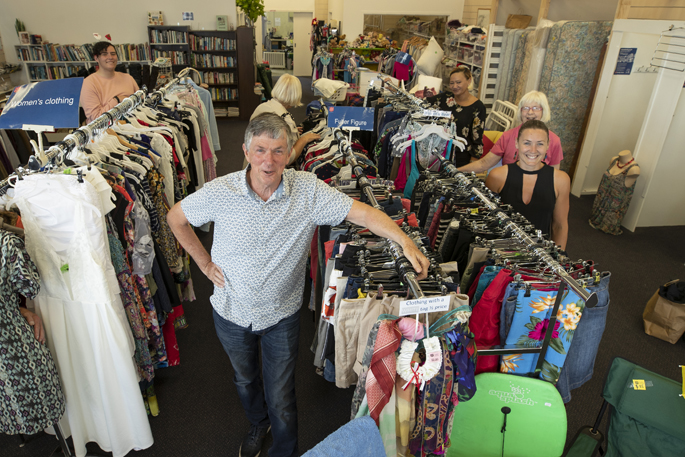 A new opportunity shop in Fashion Island is proving popular with the Papamoa community.
The Salvation Army opened up their first store in Papamoa a few months back, and they're already seeing a high number of people coming through the doors.
Salvation Army pastor Peter Lewis, who oversees the store, puts the busyness down to location and store appearance.
"We have been very busy, mostly it's people just driving past and seeing it. And also word of mouth helps."
He says the store has its own unique layout, which he believes brings in customers.
"It's very light and bright inside. Our staff make sure it doesn't look like a junky second-hand shop.
"We are in a nice retail area. So it's just about having staff who are aware and are capable of doing good displays."
Peter says it is important their standards remain high as the store becomes busier over the summer months.
"We are careful with what we choose to sell, everything in her is nice – some stuff that is donated just isn't up to standard.
"If an item is torn, broke and or stained we certainly won't put it out."
He says there biggest seller in-store is women's clothes.
"If we don't have good women's clothes coming in, then sales tend to drop off slightly. Women's clothes are the biggest seller in stores nationwide."
Peter says aside from selling good quality items, his goal is for the shop to make a difference in the community.
The store has two function rooms out the back, which in the future will be used for parenting courses and other community-based initiatives.
"This shop is our first step making ourselves present in the Papamoa community. We see our mission in this area to work with families from all levels of society.
"We want to reach into houses and ask how we can help. How can we get families back on track and prevent them from busting up?"
The Salvation Army Family Store is on 22 Gravatt Road.
More on SunLive...