Monthly markets celebrate Maungatapu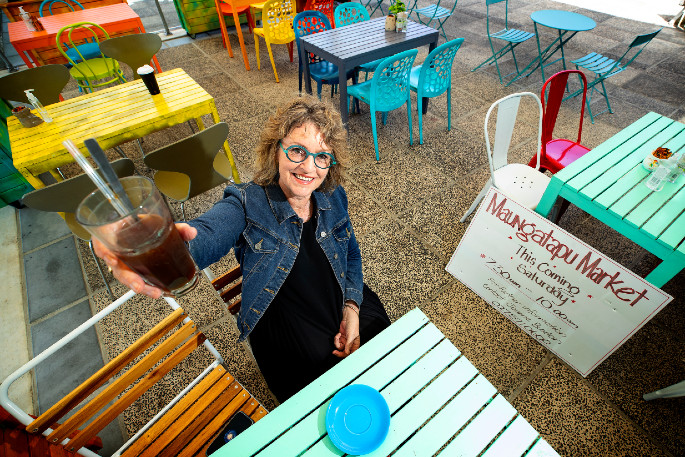 A monthly market has been set up to celebrate everything Maungatapu has to offer.
Market organiser Joanne Buxton started the market as a way to bring the community back together.
She says everyone got to know each other during the COVID lockdown but since going back to Level 1, people are busy and don't see each other as much.
The first market was held at the Maungatapu shops on Saturday and locals were selling everything from candles and jewellery to worm fertiliser.
"They're all local people who are doing things and they've never really had an outlet to sell them."
Joanne says the number of people interested in having a stall or coming along was fantastic and they will hold the market monthly from now on.
"It's going to be good for Maungatapu."
Another community initiative she has set up is a cupboard library at the shopping centre so people don't have to travel to the Tauranga CBD library for books.
Lots of people have donated to the swap library so far and it is starting to get a wide variety of books, she says.
Joanne loves Maungatapu and its community, having lived there for 18 years.
She says it is a diverse multicultural community with everyone from young families to retirees.
Joanne is looking forward to holding the markets monthly and says the shops in the centre will benefit from the increase in foot traffic as well.
More on SunLive...