Celebrating Christmas in the village green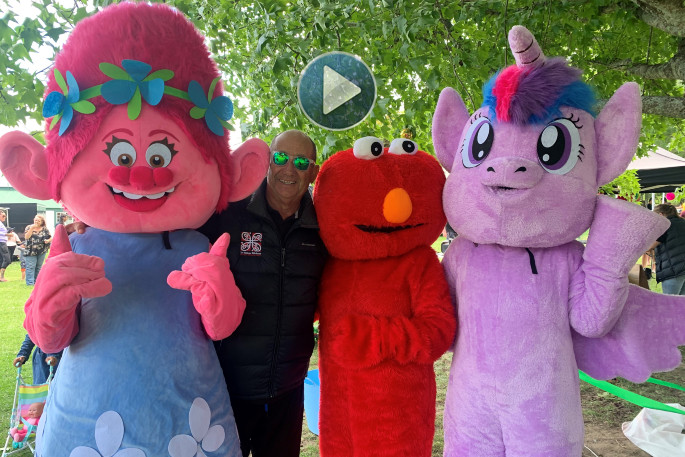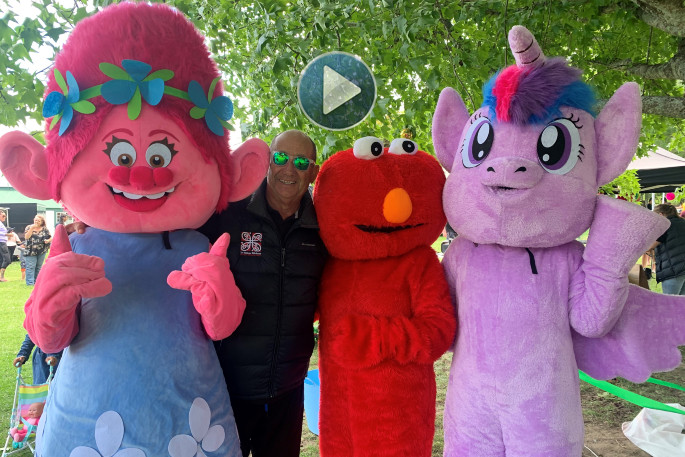 Click the image above to watch the video
It was all chilled out fun and excitement for children and parents gathered at Tauranga Historic Village today for the fifth annual Te Tuinga Whanau picnic.
"We look after 200 families under our korowai," says organiser Tommy Wilson. "This is our Christmas Day and we have all the kids here."
Activities in the village green included bouncy castles, a bubble machine and sausage sizzle.
"We have good kai, we go to the movies, eat popcorn," says Tommy.
"And Pato from One Love has kindly donated a beautiful present to every one of these children."
Since 1987, Te Tuinga Whanau has been strengthening families, supporting at-risk youth and responding to community need. Te Tuinga Whanau offers a free social work, advocacy, information and support service to everyone regardless of ethnicity. Services include mentoring and development, advice and advocacy, transitional housing, short and long-term support. The scope of services continues to expand to meet the ever-growing needs in the community.
The Christmas party provided an opportunity for a celebration and getting together with many families to enjoy some fun together beneath the large shady tree in the village green at Tauranga Historic Village.
There were many expressions of delight on receiving a gift from Pato Alvarez who as a 19 year old roamed the streets for seven weeks in 2006 looking for a job by day and a place to sleep at night.
His journey since then as a promoter has resulted in successful Bay Dreams and One Love festivals, yet he has continued to be mindful of giving others a helping hand, donating to many charity organisations along the way, and organising community events like the Arataki Day Out earlier this year, which focused on providing free fun, music and activities for children.
Families spread out around the green enjoying the party atmosphere at the village today.
"This is where they can come and feel comfortable and don't have to feel they are being marginalised or no better than anyone else," says Tommy.
"So we make them feel good, make them feel welcome. We give them a present and a kai. A happy puku is a happy heart and off they go."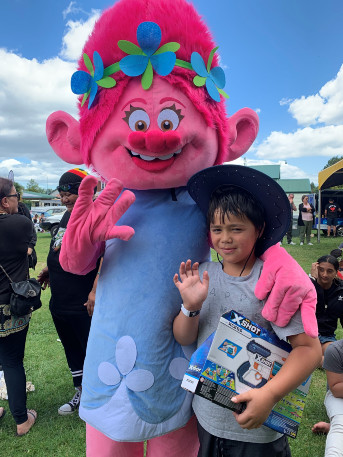 Poppy with Flames Taikato age 7

Tommy had some celebrities – larger than life helpers Poppy, Elmo and a friend "flown in with great expense from all around the world by Air Maketu" who appear to have completed their 14 days quarantine before touching down at the village.
"Here we are enjoying it at the historic village at the annual Te Tuinga Whanau Christmas party. Naumai haere mai. Kia ora!"
More on SunLive...