What's on - markets, tennis, art, petanque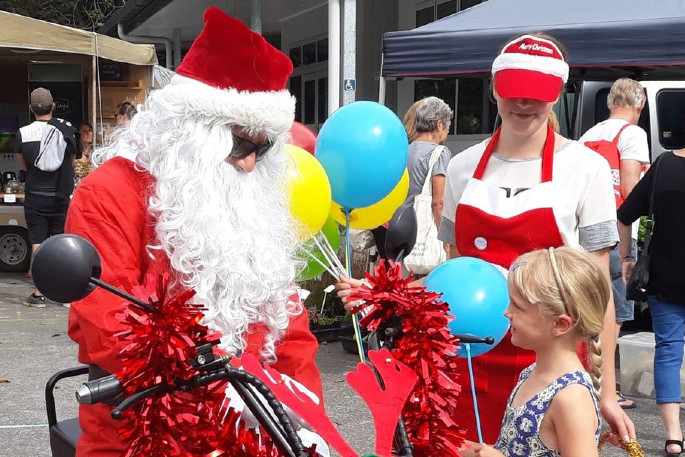 Good morning and welcome to Saturday. Kia ora. Kia ngahau me o whanau me o hoa.
The weather forecast is for fine spells with southwesterlies.
It's a two-clothing-layer day with an expected high of 22 degrees around 3pm, and an overnight low of 12 degrees. Low tide is at 11.26pm and high tide at 5.42pm. Sunset is at 8.31pm.
What's on today?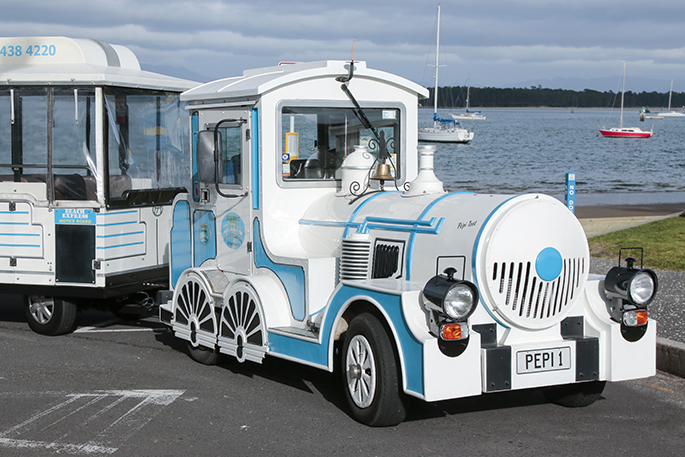 The Pepi Toot Beach Express is out and about around Mount Maunganui today and tomorrow from 10am. Come for a ride and see the Mount area from a new perspective. More information here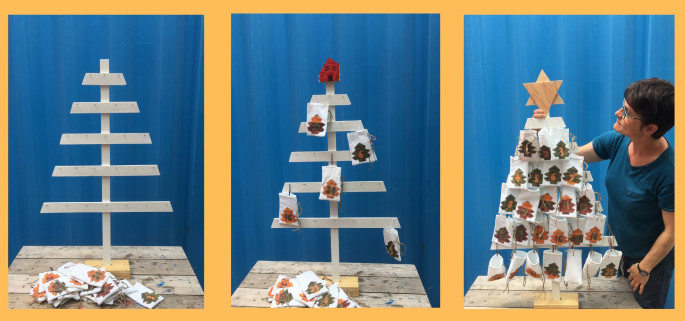 Enjoy workshops at Re:Maker, with the community of makers, located at Our Place in Willow St. Click here for more information.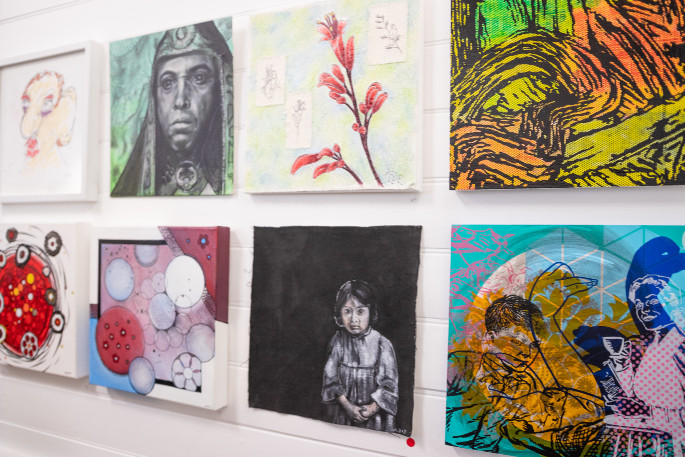 The 112 Extravaganza of Art exhibition is open today from 10am – 3pm at The People's Gallery – Toi ka rere at Tauranga Historic Village. Click here for more information.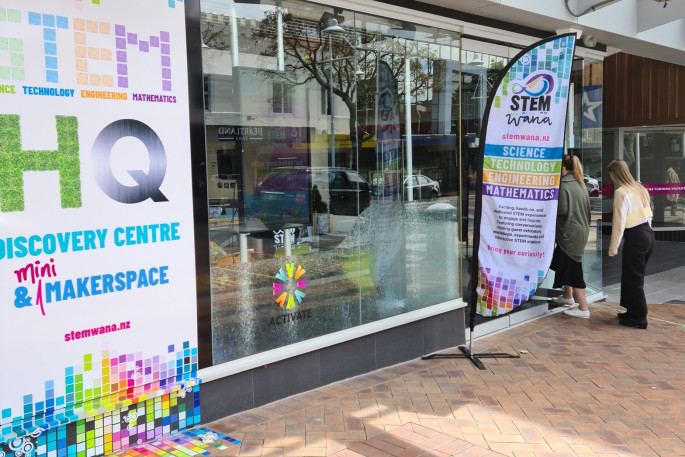 A perfect activity of high interest to all - the STEM 'Discovery' HQ is open today from 10am – 3pm at the Goddards Centre, 27 Devonport Rd, Tauranga and is dedicated to science, technology, engineering and mathematics. STEM HQ brings educational entertainment with a play and learn environment that makes way for sparking curiosity and exploration. Featuring six separate exhibit zones and a 'feature zone' that changes weekly, there are activities you'll want to keep coming back for. Exhibit spaces include a Space Zone, Sponsors Exhibitor Zone, Light Zone, Engineering Nook, Earth Science Zone, and Mini Maker's Station. STEM HQ will also have an 'indoor lawn' that hosts rotating activities and featured workshops. STEM 'Discovery' HQ runs until December 31. Click here for more information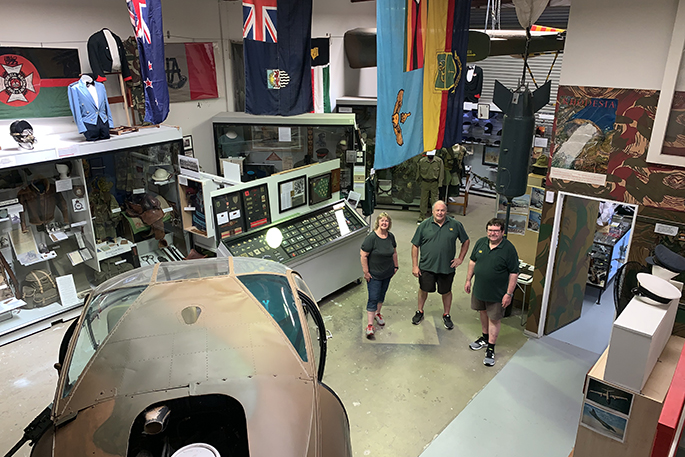 Diana Bomford, Tony Fraser and Hugh Bomford at the Lion and Tusk Museum at Mount Maunganui
Have you been to the Lion and Tusk Museum yet? It's open today from 10am - 3pm at Unit 4, 14 Portside Dr, Mount Maunganui. Come and see a massive display of Rhodesian military history records and exhibits of uniforms, medals and equipment. Opening hours are 10am – 3pm Thursday to Sunday. For more information click here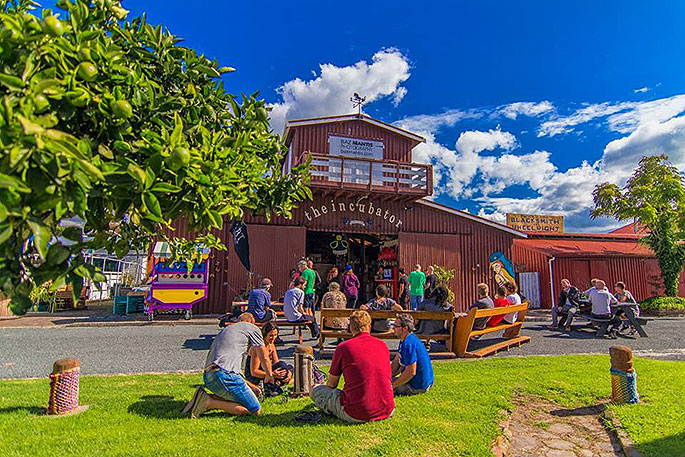 The Incubator
At The Incubator Creative Hub at Tauranga Historic Village, there are many exhibitions, workshops and events happening daily. For more information click here. Exhibition hours are 10am – 2.30pm.
What else is on today?
Archery At Graham Park
All ages & experience levels welcome. Book an introductory class at www.taurangaarchers.com
---
Art in the Park
Original art for sale, Weather permitting. Coronation Park, Mt Maunganui. 9am - 4pm.Tauranga Society of Artists
---
Association Croquet
At Mt Maunganui, 45 Kawaka St, beside Blake Park. Mon, Wed, Sat. 9:15am for 9:30am start. Visitors, new players welcome. Ph Jacqui 07 574 9232
---
Bay Singles Social Club
Join a bunch of over 50 years young singles. Weekend dinners, pot-lucks, occasional outings. Have a go! Ph Delia 0272848762 Andrea 0211330313
---
Beth-El Messianic Family
Celebrate Shabbat the Sabbath (Sat) as Messiah Yeshua (Jesus) & all early believers did. All Welcome 10am Otumoetai Primary Hall. Joel van Ameringen 021768043 www.BethEl.org.nz
---
Bethlehem Christmas Market @Hall
Indoor Market; Quality affordable giftware, food, coffee, art, crafts, kids gear, man cave supplies, fresh produce, clothing... Enquiries; FB, Text 027 334 8301 or tracey.king.BOP@gmail.com
---
BOP Tall people Club
People taller than 180 cm are invited to joint social club and Facebook group. Ph: 02102262619
---
COLD WAX WORKSHOPS
Used in the late 1500's by Titan plus the Renaissance period. Last workshop 12th Dec. then more in 2021Sue Mac Dougallkiwisuemac@gmail.comTele: 02102394549
---
LOL Laughter Wellness
Yay, we're back! Come & laugh away the Covid blues with us. Arataki Community Centre, Bayfair. 11-11:45am. Koha. Trish 022 036 6768 Email lollaughterwellness@gmail.com. No experience required.
---
Meditation On The Beach
Meditation On The Beach Meditate for peace. Follow your own meditation practise surrounded by the tranquil sounds of nature & group energy. 8-9am. Text 0210 274 2502 to confirm & for venue
---
Otumoetai Tennis Club
Adult tennis. Start time 1pm. Bellevue Park, Windsor Road (adjacent to swimming pool). New players and visitors welcome. Ph Victor 0275771818 a/hrs
---
Papamoa Tennis Club
We play Sat 2-4 pm, Tue 9-11am, Wed 4-6pm, Fri 9-11am. Play tennis with us. All welcome.
---
Petanque
At Club Mt Maunganui, Tues, Thurs, & Sat. Boules & help. Txt Bruce 022 309 9143
---
Sunshine Sequence Dance Group
Come & enjoy tea dance, Sat 31st October, Baptist Church Hall, 13th Ave. 5-9pm. $5pp. BYO food, plates, cutlery, non alcoholic drinks. Dawn 579 3040
---
Tauranga Farmers Market
7:45am-12 at Tauranga Primary School. Rain, hail or shine. Direct from the producers, fresh regional produce & artisan foods.
---
Tauranga Social Dance Club
Special Christmas Dance thanking our supporters. 7-10pm, $7, supper & raffles. Baptist Hall, 640 Cameron Rd. Ph Jan 576 3455
---
Tauranga Synchronised Swimming Club
Friendly club based at Baywave. Beginners train Sat mornings. First lesson free. Ph Jo 027 543 1697, facebook.com/taurangasynchroNZ, www.taurangasynchro.co.nz
---
Te Puke Scottish Society
Christmas Dance, Saturday, 19th December, 7.00-10.30pm, Memorial Hall, Jellicoe Street, Te Puke. Live music, air conditioning, Christmas supper, great company. $7 entry. Contact Valerie 5737093.
---
Te puke Yoga
Saturday morning yoga class. Focusing on alignment with the aid of bolsters, straps and blocks. Some experience required. Tepukeyoga@gmail.com
---
The 'B' Bomb Concert
High energy, exciting dance show featuring themes starting with 'B'. And the Bomb! Baycourt 1pm & 7pm. Go to www.baycourt.co.nz for tickets & info.
More on SunLive...