'Heartbreaking' Christmas lights theft in Papamoa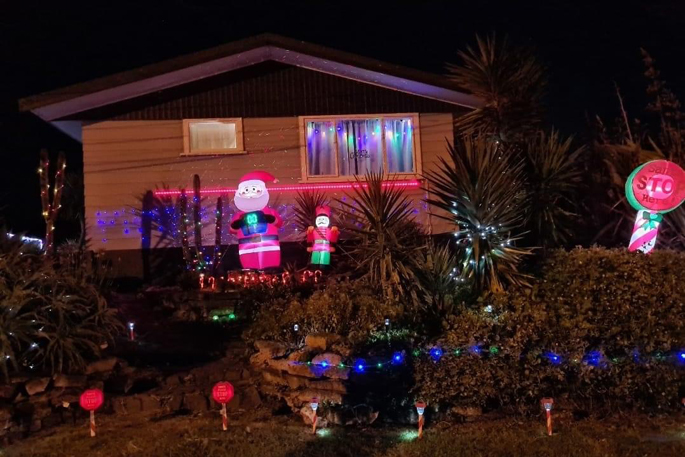 A Papamoa dad is devastated after he woke up on Friday morning to find hundreds of dollars' worth of Christmas lights stolen from his home display.
Kris Neilson, who is part of 2020 Christmas Lights Drive, is urging community members to keep their eyes peeled for theft in the community.
"My wife woke me up at about eight in the morning and told me to go look outside. My stomach just sunk when I first saw that most of the lights had been taken."
A light-up Santa, a large reindeer, lasers and other solar-panel lights are just some of the items that have been stolen.
"My kids came out this morning and they looked very upset. This was exactly the kind of reaction I didn't want to get."
He says kids from all over the community had been turning up to take pictures with his lights display.
"It's disheartening that someone has taken this away. It is heart-breaking for the kids that come along and take a photo with my Santa or by the reindeer.
"It looked so good, and now I have only have enough lights to decorate one Christmas tree."
Kris took to multiple community Facebook pages on Friday morning in an effort to make people aware of the situation.
"I have had hundreds of responses to the Facebook posts – it is clear that a lot of people find this frustrating. A lot of time and effort has gone into this, and it just takes on person to ruin it.
"I hope this doesn't happen to anyone else," he says.
Before the overnight theft, Kris had planned to participate in next year's Christmas lights drive. But now he's not so sure.
More on SunLive...