The 'Godfather of giving'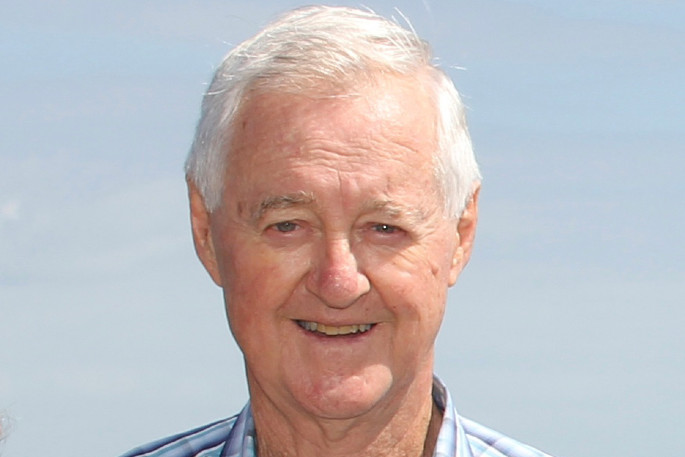 There's a pretty patch of land up the back of Te Puna on Quarry Road we call The Puku Patch.
It's on the Bowden whenua and where we grow the kai to feed our 200-odd homeless families we have in our Te Tuinga whanau flock.
When we first found the whenua we only had a dream and a pocket full of hope and that's when we went to see 'The Godfather of Giving' here in Tauranga Moana - Des Ferrow - and as he has done on numerous occasions, he helped.
Today, the Puku Patch, like everything Des touched, has turned to gold and we will be harvesting a bumper crop for Christmas.
Sadly, Des passed away last Saturday morning, peacefully in his sleep.
Over the years Des has quietly supported many organisations like ours and he did it without fanfare or ego driven reciprocity.
The game of life Des played was, in my opinion, never about money but the good things you could do for others with the money you made. In Maori we call that mana, where it's all about what you give, be it knowledge, kai, kindness or money, and not what you have.
Many readers will have never heard of Des Ferrow - this man of mana - and that's the way he liked it, and why he turned down numerous nominations for awards.
Some say Des had his fingers in a lot of pies, but for me he was the pie, and like a good pie it was no good without sauce, and for that, nothing other than knowledge was the sauce you had to bring to the table if you were going to break bread with Des.
That and a beautiful bunch of flowers for his loyal 'Girl Friday' (personal assistant) Gabrielle who will miss him more than most after 40-plus years of friendship.
A highlight in any conversation with Des, when a map or more milk for the cuppa was required, was waiting for the classic Ferrow call - like a seasoned auctioneer about to go "going, going…" - but instead of gone, it would be an octave higher when calling out for "Gabrielle!"
The great Maori leader Sir Apirana Ngata once proclaimed that the Taiaha of knowledge is what will win Maori the challenges they face in the future and in my opinion Desmond Joseph Ferrow was cut from the same cloth.
Knowledge was to be shared and he had volumes of it to give to those who could digest it. Many a time I would leave our long lunches with a head full of new knowledge and a full puku, sometimes at a flash restaurant as was the case very recently when he took me to The Clarence Hotel and predictably ordered an egg with his perfectly cooked eye fillet steak.
I learned a lot from my Ngati Skippy mate Ferrow. I learned to always help clear the table after a meal, something he taught to me on a road trip with Gabrielle, looking at museums down the line.
I understood it was to honour his hard-working mum who was the epitome of love, learning and hard work, giving Des everything he needed to get ahead in life, much like another community king pin and a close mate of his who also supports our organisation.
Life was a game of fun and money was simply 'fun coupons'. That's how I found Ferrow to be - money didn't rule him and could never ruin him.
He played the game like no other I have ever met in my travels working for kings and queens, rock stars and ratbags while playing in 33 countries across this crazy planet.
Playing the game his way gave Des providence in many ways, including the amazing launch he let all of our staff play on with his look alike son Glenn the skipper of his Ngati Skippy waka.
Des could do a deal in his tracksuit pants and the stories told of flash Harrys from the big smoke coming into town trying to stitch up 'The Godfather of Giving' are legendary. No better example of his understated style was running into him downtown outside the then Wananga building where my wife was a tutor. When asked: 'Who's that fulla? Is he one of your homeless clients?' I promptly replied: 'Nah he's your landlord'. She thought I was joking and we carried on.
I wasn't and he was.
So the Godfather of Giving has run his last race just like the last race at Tauranga this week named in honour of his good mate 'Snow' Temperton. They both knew a good nag and when Kings Chapel came up trumps half of Tauranga who were in the know and got the good oil, were on it. What some may not know is Des was also part owner of Vegas Showgirl the mother of Winx who was named as the best racehorse in the world.
Yes, Des knew a winner when he saw it and he knew knowledge was the best bet in life. I'll miss his cheeky boy sense of humour. I'll miss our long lunches solving the problems of the planet.
I'll remember him as my Ngati Skippy mate who John Mason - another good bugger once said to me about Des - he's a beautiful man.
Aurevoir Ferrow.
Moe mai ra e te Rangatira Des.
More on SunLive...