Police warn drivers to give way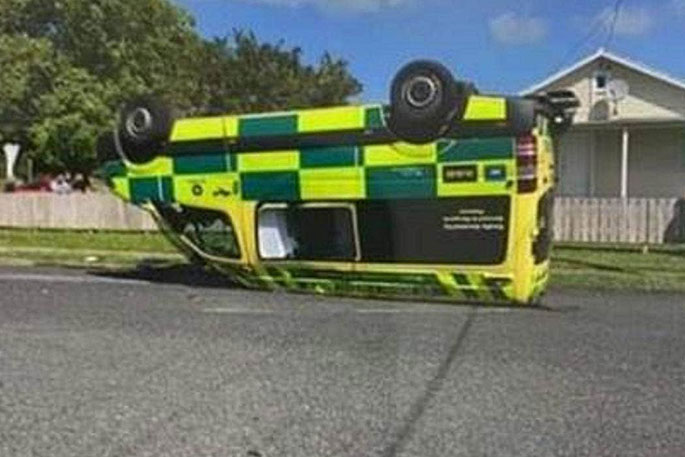 Give way, otherwise this could happen.
Waikato Police have issued a warning to drivers alongside an image capturing the aftermath of a two-vehicle crash on November 29 in Te Kūiti where a driver failed to give way and collided with an ambulance.
The St John vehicle was carrying a patient at the time.
"Here is a photo from a crash that occurred recently," Waikato Police say a Facebook post on Wednesday.
"An ambulance taking a patient to hospital [sic] was hit by a car that failed to give way."
The crash serves as a reminder for drivers to stick to the road rules and to "always stay alert".
"Please remember to look both ways before going at a Give Way sign because you never know what could be coming around the corner!"
The collision took place in Ngārongo St and was reported to police about 3.25pm.
Police have not yet provided further details about possible injuries suffered as a result of the crash.
More on SunLive...