Whakaari eruption remembered one year on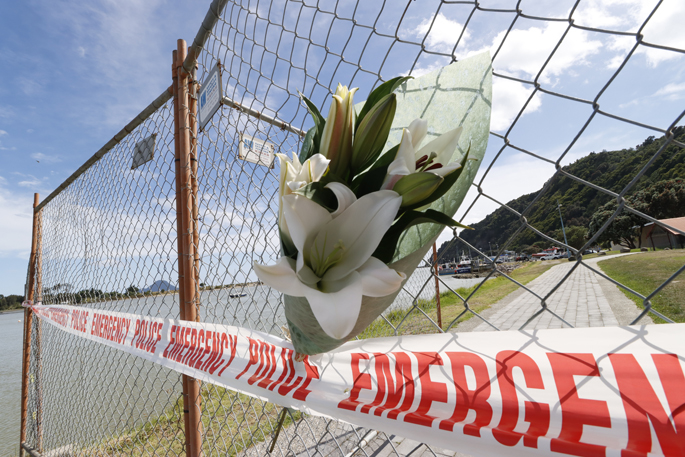 Flags across the country will fly at half-mast today as the nation pauses to remember the tragic Whakaari eruption on December 9, 2019.
Flags on the Beehive, Whakatane District Council and other Government buildings will be at half-mast while council staff will gather to watch the live broadcast of today's memorial service.
East Coast MP Kiri Allan says there are few words that could sum up her emotions as the country united to remember the lives of those taken so suddenly and tragically 12 months ago.
"There hasn't been a day since that I haven't thought about some aspect of that devastating event – the heartbreak of families who lost loved ones, the incredibly brave survivors, the first responders, the medical and theatre staff, locals who offered food and so much kindness, the hospitality and aroha shown by Ngati Awa.
"Our small community, witnessing the unimaginable, went above and beyond to care for those in need and I know that has taken a toll.
"A year on, there are still many struggling with what they saw and experienced that day, their lives changed forever. But there are also many, many tales of heroism and courage, of selflessness and compassion.
"My thoughts and prayers go out to every single person personally impacted and their families, wherever they might be."
Te Runanga o Ngati Awa will be holding a small remembrance service at Te Manuka Tutahi Marae in Whakatane with those most directly impacted by the tragedy.
Te Runanga o Ngati Awa Tumuaki (chairman) Joe Harawera says the decision to limit numbers has been difficult but is made in light of the COVID environment.
To ensure the wider community could also observe the day, Maori Television, the sole media able to attend, will be livestreaming the event on television and online.
A gathering for the wider community is also being held in Whakatane's Mataatua Reserve, where those gathered can watch the ceremony broadcast live on a big screen from 1pm to 2.30pm.
The public commemorations will also include haka performances from Te Kura o Te Paroa and Ngati Awa Pakeke from 11.30am, also at the reserve.
Flags at the Bay of Plenty Regional, Kawerau District, Opotiki District and Tauranga City councils will also be at half-mast.
These councils are also arranging for staff and elected members to gather to experience the live broadcast.
Te Koputu Whakatane Library and Exhibition Centre, Te Whare Taonga o Taketake and the Whakatane i-SITE will all be closed from noon to 3pm.
Whakatane District Council will remain open but with reduced customer service staff.
For those unable to attend the memorial event, the livestream can be viewed at maoritelevision.com, on Freeview channel 5 and Sky channel 19.

More on SunLive...