Mount visitor info centre cancelled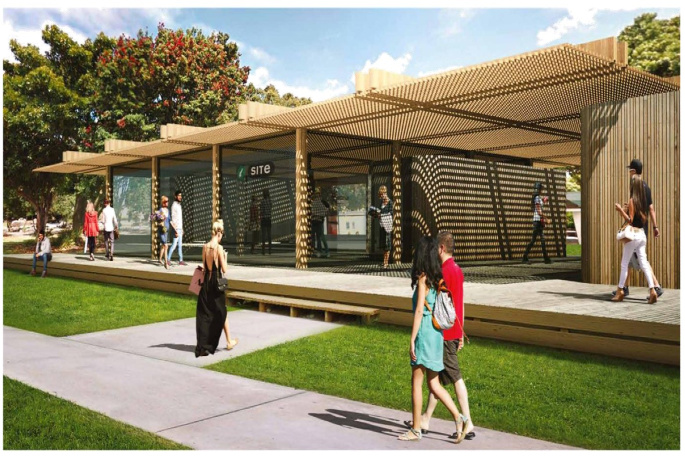 Tauranga City Council have decided not to go ahead with building the Mount Visitor Information Centre, planned since 2015.
Due to 'growing demands on council's limited funds' general manager of Community Services Gareth Wallis says it is 'prudent to review spending'.
Councillor Heidi Hughes says it's not the time or place to be spending money on information centres.
A report prepared for the council says after reviewing the cost estimates for the project the original budget would likely be insufficient.
Tourism Bay of Plenty chief executive Kristin Dunne says she is disappointed the project will not go ahead for an already hard-hit tourism industry.
"Central government confirmed Te Tomokanga would deliver an unmet need".
Other councillors are concerned Tauranga may not be well equipped when the cruise industry finally returns.
"We don't know how many are going to come and we need to be ready for that, are we going to realise we need something in two years and not be ready for it?" says Councillor Larry Baldock.
A temporary i-SITE will be at Te Papa o Ngā Manu Porotakataka park in Mount Maunganui over summer to provide information support for domestic visitors.
The $980,000 set aside from the Provincial Growth Fund will not be used and the $98,000 already paid will be refunded to the Ministry of Business, Innovation and Employment. Council funds of $450,000 of had been set aside for design work this financial year.
The initial cost estimate for the info centre in Coronation Park was around $1.3 million, however in 2017 architectural firm Jasmax presented two options to council, with estimated costs of $4 to $5 million.
At the time council approved the $4 million option and directed Tourism BOP and council staff to seek the additional $1 million from other sources to achieve the more 'iconic' concept. Several funding applications were unsuccessful, before being approved $980,000 from the Provincial Growth Fund.
The info centre was designed to be a 'gateway' for cruise ship passenger arrivals as well as visitors to the region.
More on SunLive...