South African murders cause heartache for Kiwi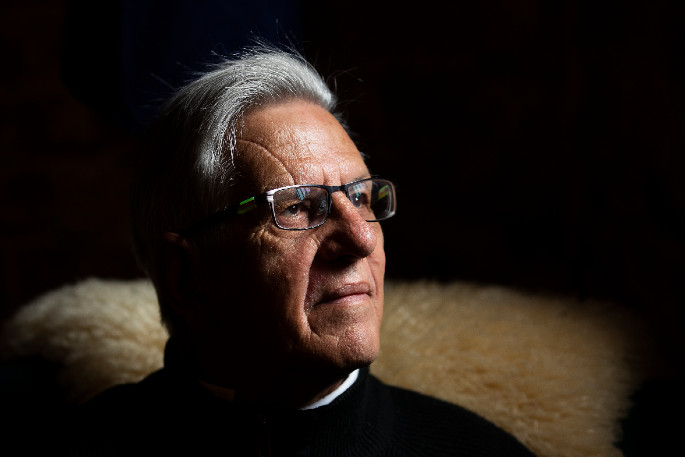 Ongoing troubles in South Africa are getting swept under the carpet not only by its own administration, but by the media at large, says one ex-pat now living in Tauranga.
Eugene van der Merwe, formerly a school deputy principal from the South African city of Durban, moved to New Zealand 17 years ago after he retired, to be near his eldest daughter and her Kiwi husband.
The 77-year-old is trying to raise public awareness here about the ongoing violence many in his country of birth are facing.
It's the fate of South African farmers and their families in particular that breaks his heart, as well as the lack of coverage about it in the mainstream media. Hearing what goes on makes him want to cry at times.
He believes other South Africans would like to speak out about the atrocities too, but fear being called racist for even raising the matters.
He is at pains to be clear that the murders are not about race. White, black and Indian farmers have all been targeted, he says.
Reuters reported in October that South Africa has the fifth highest murder rate in the world, with 21,325 murders in the 2019/20 financial year.
Of those, 49 were white farmers.
Also in October, South African President Cyril Ramaphosa urged South Africans not to equate the murders of white farmers with ethnic cleansing as it inflames racial tensions.
Reuters quoted Ramaphosa saying that the majority of victims of violent crime are black and poor.
"It is young black men and women who are at a disproportionately greater risk of being murdered," Ramaphosa says.
The South African government is in the process of changing its constitution to make it easier to confiscate land without compensation, as part of efforts to address economic inequality.
Land ownership is heavily skewed in favour of the white minority.
Ramaphosa is the leader of the African National Congress, the party which has governed South Africa since Nelson Mandela was elected back in 1994, following the end of apartheid in the country.
Ramaphosa has given assurances there won't be wholesale land grabs.
Any such moves would be tempered by economic considerations as banks have billions of dollars tied up in loans on farm land.
Eugene ascribes a big portion of responsibility for the violence to the far-left Economic Freedom Fighters party, whose leader Julius Malema was once in the ANC.
The EFF gained 11 per cent of the vote at the last general election and is far more vocal in its support of large scale land confiscation.
"They sing openly, massive gatherings: 'kill the farmer, burn the farms'. They sing it openly and that's exactly what people do… they do exactly what they sing," he says.
Farmers have been unable to rely on the police or army for protection and must band together to defend themselves, Eugene says.
The killings have been occurring periodically for the last 27 years, Eugene says, but have escalated in the past year.
"The reality is the number of farmers and productive farms is reducing yet they are the ones supplying food for a nation of 52 million people."
Some of his friends still in South Africa are farmers, which is part of the reason Eugene is speaking out.
"They don't sleep at night and they still have to farm.
"I am a Kiwi now and this is my country, but of course part of you is still there, and you feel for the people that are suffering."
Eugene says all he can do here is pray.
And raise awareness.
To that end, he held a gathering at Memorial Park in October, to highlight the farmers' plight.
More on SunLive...