Some sunscreens don't meet SPF claims - study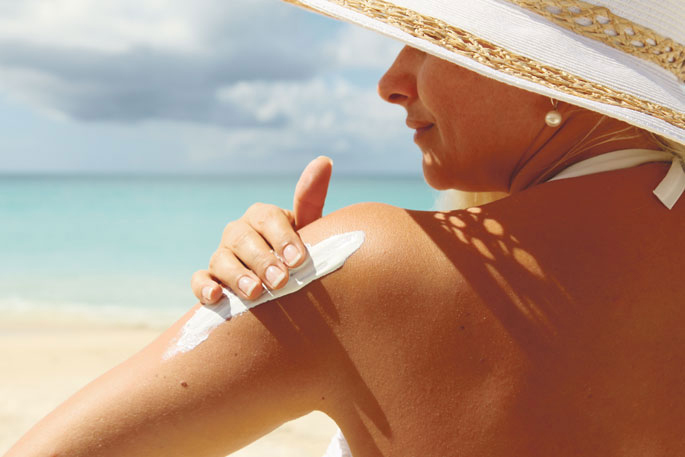 Five out of the 10 sunscreens tested by Consumer NZ in its annual pre-summer investigation, failed to live up to the sun-protection claims on the packaging.
Natural Instinct Invisible Natural Sunscreen SPF30 and Sukin Suncare Sheer Touch Facial Sunscreen Untinted SPF30 were both found to only provide moderate protection (SPF15 to 25), not the high protection (SPF30) claimed, says Consumer NZ.
Banana Boat Daily Protect Sunscreen Lotion SPF50+ got an SPF of 40.4 in Consumer NZ's test, rather than the 50+ claimed on the label.
Le Tan Coconut Lotion SPF50+ and Ecosol Water Shield Sunscreen SPF50+ failed to meet their very high protection claims. They also failed to meet the requirements for making a broad-spectrum claim.
Consumer NZ chief executive Jon Duffy says that Natural Instinct, Sukin, and Ecosol all relied on historic testing results from AMA Laboratories to support their claims.
US sunscreen-testing facility AMA Laboratories fell foul of the US Food and Drug Administration in 2019. AMA's owner was charged with, and some staff pleaded guilty to, falsifying test results from 1987 to April 2017.
Natural Instinct's AMA test results dated back to 2012 and 2015, while Sukin's tests were from 2011 and Ecosol's were from 2015.
Le Tan, which has now failed to meet its SPF label claim in Consumer NZ's testing for two years running, provided a lab report of a batch tested in Australia over 2013 and 2014, says Consumer NZ.
Jon says Consumer NZ's testing of the products is conducted in independent labs and is more up-to-date and reputable.
"How the companies respond to our test results is up to them now. We can't require them to do anything. But we would be concerned if they didn't amend their label or take steps to retest the product."
As a result of Consumer NZ's test results, Le Tan is retesting its product and Ecosol will relabel its product as SPF30. Sukin advised Consumer NZ the sunscreen was sent for retesting earlier this year and it is now awaiting the results.
Jon pointed to the Cancer Society as an example of an organisation which had responded appropriately to previous testing failures.
In 2018 and 2019, the Cancer Society Everyday SPF50+ product failed Consumer NZ's test and last year it voluntarily withdrew a batch of sunscreen from sale as a result.
Jon says the Cancer Society had now addressed its past issues and this year its Everyday SPF50+ sunscreen product is one of the five products that did meet its SPF and broad-spectrum label claims.
The other four products to meet the claims on their labels were Cetaphil Sun Kids Liposomal Lotion SPF50+, Mecca Cosmetica To Save Face Superscreen SPF50+, Skinnies Conquer with Manuka Oil Sports Sunscreen SPF50+, and Nivea Sun Sensitive Protect SPF50.
New Zealand has one of the highest rates of skin cancer and melanoma in the world, but there's no requirement for sunscreen manufacturers to regularly test their products, or even test them at all.
That prompted Consumer NZ to make a submission to the Ministry of Health last year. It called for regulations specifying how often sunscreens must be tested, and supported a mandatory sunscreen standard.
But consumers who are trying to work out what sunscreen to buy shouldn't look to the cost of the product as a guide, Duffy adds.
"It is not necessarily the price of the product that determines its quality. Consumers should shop around. We provide this information to help consumers consider the options and make the best decision based on reliable evidence."
COVID-19 lockdowns have affected the overseas labs Consumer NZ uses for testing and that means the organisation is waiting to receive further sunscreen test results. Those results are expected in the New Year and will be made public then.
More on SunLive...