Rugby Sevens inspire kids at Te Puke Primary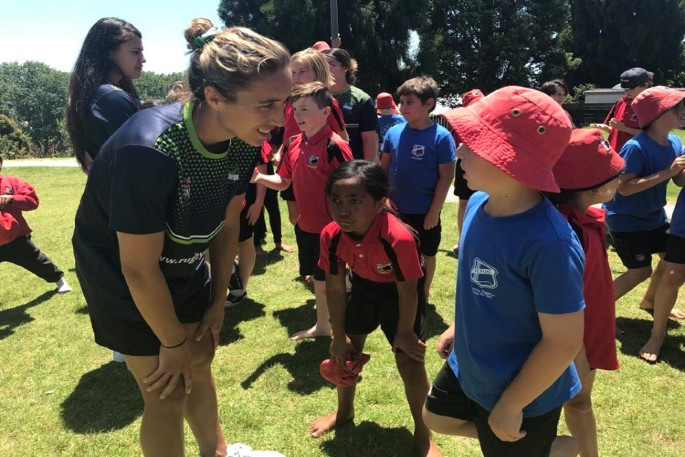 Students of Te Puke Primary are describing a visit by the Rugby Sevens on Friday as an intense experience.
The community visit was part of an initiative for the All Black Sevens and Black Fern Sevens tournament for current and prospective players held at Blake Park yesterday.
Te Puke Primary School principal Shane Cunliffe says it was pretty surreal for the tamariki to connect in real life to some of their heroes.
To be able to imitate and learn from them was 'next level'.
During the visit, pupils got the chance to show off their skills on the field, with nine-year-old Millie Douglas being awarded a sevens jacket for being a stand-out player.
She is a big fan of the Sevens and says getting the award was "really intense".
Black Ferns Sevens Captain Sarah Hirini says the visit was quite fitting because a teacher at the school, Roni Sayer, is her mother-in-law and they'd been there a few times, so wanted to show the children what Rugby Sevens was about.
She says Te Puke is a small town and they want to give something back to a community that is close to them.
"For these kids to see real life people making it around the world and in a game that they love it just shows that you can come from anywhere. A lot of us come from small towns and we just want to show that there's opportunities out there."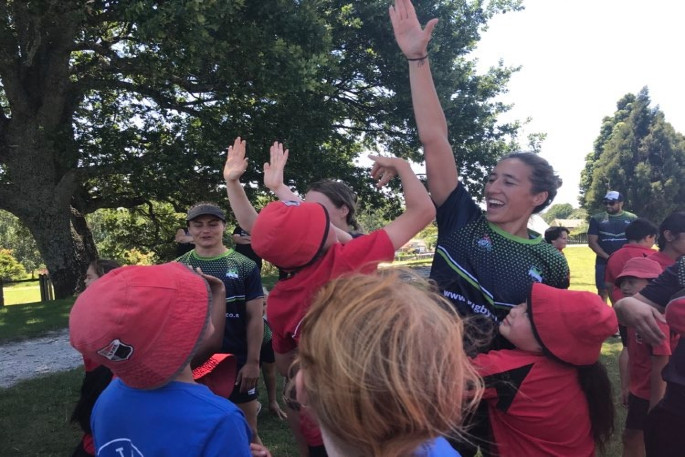 Sarah says the kids may watch them on TV but she wants to show that they are normal people who are just there to play some games and be exactly like them.
Joe Schwass, nine, says it was the first time he had seen a professional rugby team in person.
Roni Sayer says they were very fortunate to be selected because only two schools in New Zealand were chosen for a community visit.
The students then performed a haka for the Sevens before they did a question and answer session for the Sevens.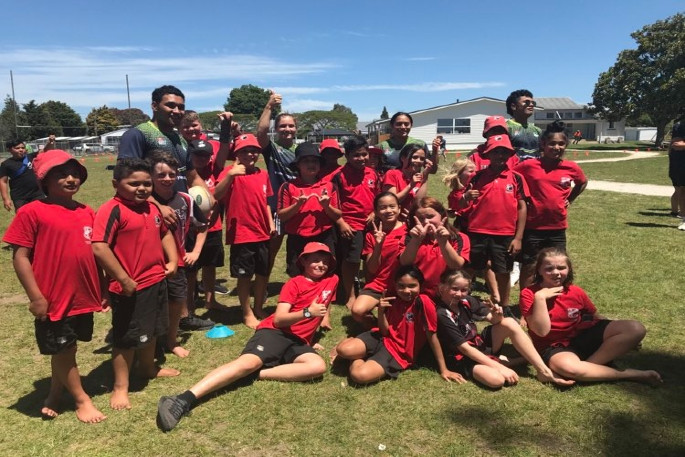 More on SunLive...