LIVE: Hospital staff reflect on Whakaari eruption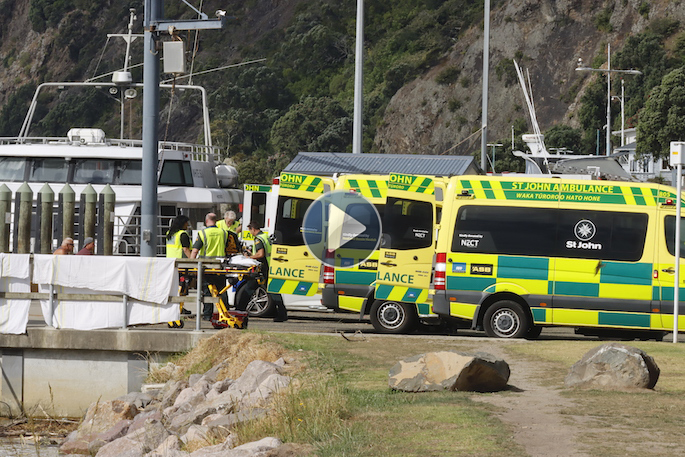 Whakatane Hospital staff who cared for patients from the Whakaari White Island eruption are set to share their first-hand accounts of the tragedy at a media conference today.
The media conference taking place at Whakatane Hospital is set to start at around 3.30pm.
It is almost one year on from the volcanic explosion that killed 22 people and injured many more.
There were 47 people on White Island when the eruption happened just after 2pm on December 9, 2019.
The majority of people on the island at the time of the eruption were international tourists from cruise ship Ovation of the Seas, along with local guides.
Live footage of the eruption can be seen here.
The death toll recently rose to 22 following the death of 64-year-old Horst Westenfelder.
He died due to medical complications while receiving treatment for injuries he received on Whakaari/White Island.
Bay of Plenty District Health Board CEO Pete Chandler will host this afternoon's media conference.
Alongside Pete, speakers will include staff who were part of the hospital's response, Whakatāne Hospital ED Clinical Lead Dr Tamsin Davies and hospital Co-ordinator Dave van Dijk.
SunLive will provide a live stream of the media conference this afternoon.
More on SunLive...