Hug to support men's mental health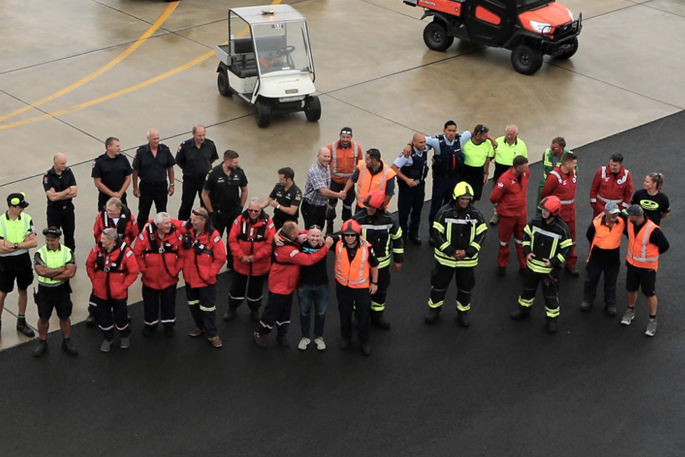 Tauranga first responders and aviation staff are engaging in an important conversation about men's mental health.
An event at Tauranga Airport recently saw more than 40 police, firefighters, ambulance staff, TECT rescue helicopter staff and coastguard staff come together for 'Hug a Hero'.
The event is aimed to raise awareness and show solidarity for mental health – particularly among men.
Organiser and Tauranga Airport firefighter Beven Shaw says the event came about after a colleague's family member had a close call with suicide.
"Luckily for our firefighter and his families' early intervention prevented a tragic outcome.
"This near-miss event affected each of our team members differently. There was something different in the workplace, everyone withdrew, and everyone went quiet," says Beven.
This generated a conversation about mental health in the workplace.
"After some carefully guided conversation, everyone felt safe enough to talk about how and why this event had affected us as individuals and as a team.
"Turns out most of us have experienced mental health issues. At some point every one of our team has been in a very dark place," he says.
Beven says since the event last Monday, lines of communication about mental health have opened up between colleagues.
He hopes the event will be even "bigger, brighter and better" next year, with more than 200 people in attendance.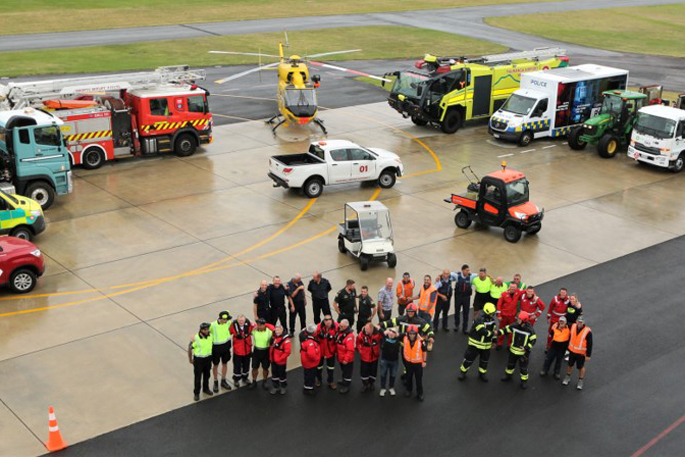 More on SunLive...