Mount Monster is back this weekend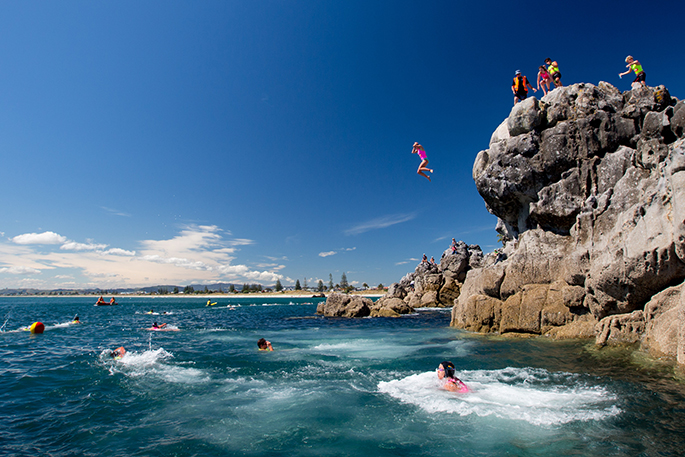 The Mount Monster is back for another year to round out 2020.
Developed in 2013, the Mount Monster is New Zealand's most prestigious surf lifesaving endurance race.
Athletes from across the planet gather each December on Mount Maunganui's Main Beach for their chance to race on one of the most spectacular coasts around.
They'll be inspired by the terrain but also challenged by the running, swimming, ski paddling and board paddling, with a few fears tested by the iconic five metre rock jump.
Whether competing in a team or as an individual, lifeguards use this event to become fitter, faster and more skilled, as they hunt Mount Monster glory, says event organisers.
"Our junior athletes are the future and there is no greater inspiration than getting to race on the same beach as their senior role models.
"That's why they've come up with the Mini Monster, an invitational event for aspiring under-14 stars."
The Mini Monster has been specially formulated as an endurance epic for the next generation, testing swimming, board paddling and running on the idyllic Mount Maunganui Main Beach.
The Mount Monster will be held on December 12 from 8am-3pm on Mount Main Beach.
For more information and to register, visit: www.facebook.com/TheMountMonster
More on SunLive...