More than 90k sign Whakaari prosecution petition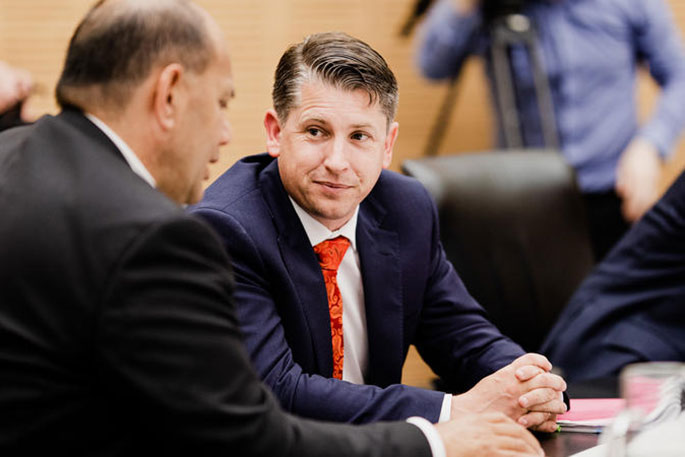 The Minister for Workplace Relations and Safety says it would be "inappropriate" for the Government to take action over a petition calling for charges against two Bay of Plenty helicopter pilots involved in the rescue mission at Whakaari/White Island to be dropped.
A petition on Change.org is being aimed at Prime Minister Jacinda Ardern and it is titled 'Stop The Prosecution of the Helicopter Pilots Who Saved Lives on Whakaari/White Island'.
The two pilots named in the petition are Mark Law, CEO of Whakatane-based company Kahu NZ, and Tim Barrow, Director/Chief Helicopter Pilot with Rotorua's Volcanic Air.
The petition, set up by Ned Dawson of Auckland, has received mass support online and on social media, receiving over 90,000 signatures. It calls for the charges to be dropped and for the government to 'recognise the extraordinary efforts' of the two men who 'epitomise the Kiwi spirit'.
SunLive approached the Minister for Workplace Relations and Safety Michael Wood for comment.
Whilst he recognises the heroism of the pilots in question, he also makes it clear it would be inappropriate for the government to intervene before court proceedings take place.
"We all recognise the actions of the pilots for the part they played in rescuing victims from the island after the eruption," says Wood.
"Actions that I'm sure all of those effected will be grateful for.
"WorkSafe is an independent health and safety regulator that exercises its powers under the Health and Safety at Work Act, free from political interference.
"Their investigation did not include looking at the rescue response, only the events leading up to it.
"It would be inappropriate for any member of the Government to comment on the charges as they are before the court."
Law and Barrow are among several other commercial operators who responded to the incident on December 9 2019.
Forty seven people were on Whakaari/White Island when the volcano erupted last year and 22 people were killed.
Several more were severely injured but Law and Barrow have been credited, among others, as saving lives with their response.
WorkSafe announced last week that 13 parties had been charged over the incident. Both Law and Barrow waived anonymity after the charges were announced confirming their respective companies had been implicated.
The charges related to incidents preceding the eruption, not the subsequent rescue operation.
The charges in the case carry maximum fines of $1.5 million or $300,000, depending on the section of the Health and Safety at Work Act that has been breached.
The first court date for the charges to be heard has been scheduled for December 15 at Auckland District Court.
More on SunLive...