Sub-tropics on their way with possible 30 degrees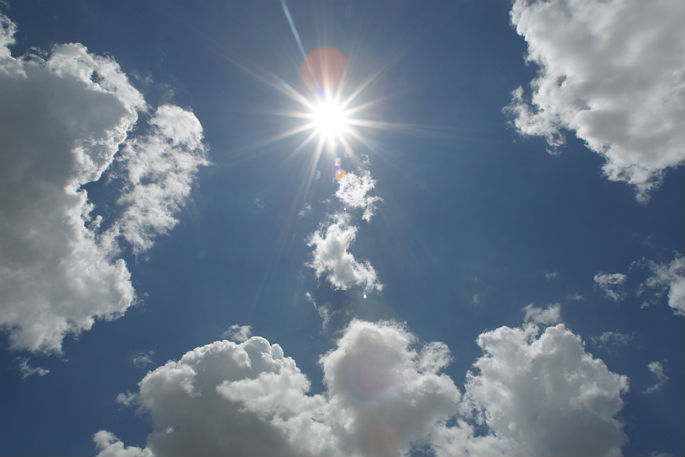 WeatherWatch are predicting a

possible 30 degree Tuesday for some parts of New Zealand as sub-tropics come to visit.
"A hot nor'wester, sub-tropical for North Islanders, will boost temperatures on Tuesday - and some for Monday too," says a WeatherWatch spokesperson.
Daytime highs in the east of both islands are forecast to be solidly in the mid to late 20s.
"Varying amounts of high cloud may limit how hot some places get, but if the sun is out coupled with the nor'west wind then the 30 degree mark is possible to be met in some places."
WeatherWatch.co.nz says the incoming warm sub-tropical winds will be caused by a high departing northern NZ.
"This high is currently over northern New Zealand for Sunday bringing sunny weather and high cloud."
This high pressure system will lie north east of NZ on Tuesday and the anticyclonic flow around it will reach up to Samoa and Fiji and pull that airflow down and over New Zealand.
"A cooler sou'west flow will push it all away by late Wednesday and Thursday.
"Highest contenders for hitting 30 degrees on Tuesday - and some may make it on Monday too - will be: Hawke's Bay, Canterbury, and Northland."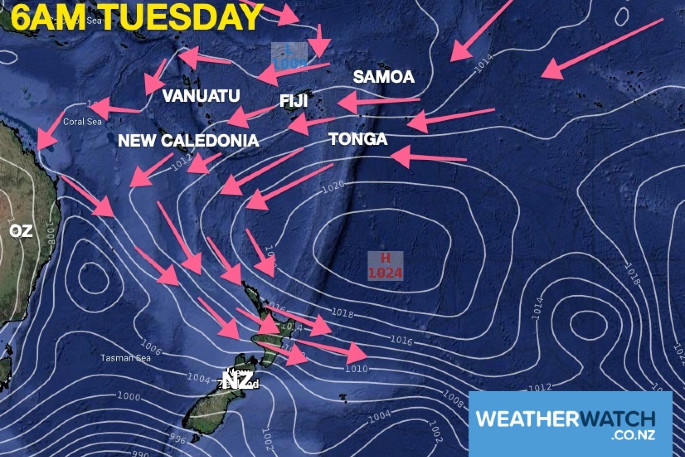 More on SunLive...