Jocelyn Hicks, honoured and loved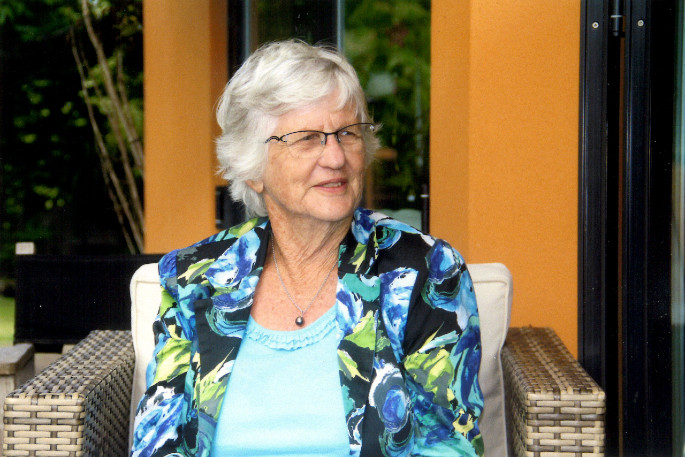 It was a well-kept surprise.
Unbeknown to her, Omokoroa resident Jocelyn Hicks was to receive the Tauranga Centennial Heritage Award this Sunday at The Elms, highlighting the superb contribution she has made over many years to the history of Tauranga.
On November 23, Jocelyn passed away peacefully with family at her side, age 83, unaware of the plans to honour her.
A week later, with massive vases of flowers from her garden, friends and family farewelled her at a celebration of her life in Omokoroa.
Whether it was teaching and investing in future generations, preserving the history of The Elms and Omokoroa, or developing artworks that represent both history and are a gift for the future, Jocelyn looked for ways to bring history alive, says Fergus Keith.
Jocelyn, nee Francis, was born in Omokoroa, attending Omokoroa Point School on her pony. After four terms at Tauranga District High School she then moved to Auckland where she attended Epsom Girls Grammar.
After completing a BA degree from Auckland University, Jocelyn was appointed to the history department at Auckland Girls Grammar School, a position she held for a period of 20 years, followed by a move to Diocesan School for Girls as head of the history department, for another 12 years. Whilst teaching in Auckland, Jocelyn was one of the first history teachers to take school trips to the Land War sites in the Waikato. Twenty five years ago Jocelyn set up a school archives project, and now more than 200 New Zealand schools are involved.
After these years in Auckland, Jocelyn returned to Tauranga with her husband Rob where they owned and operated kiwifruit orchards in the Omokoroa area. Jocelyn's strong interest in history resulted in her being involved at The Elms as a guide, and as a trainer of guides for 20 years.
When the cruise ships started coming into Tauranga, a much larger team was needed. Who better than Jocelyn with her cheerful and gentle personality and her infectious enthusiasm and great knowledge of history as well as her teaching skills - she had no trouble in inspiring a similar passion and confidence in would-be guides.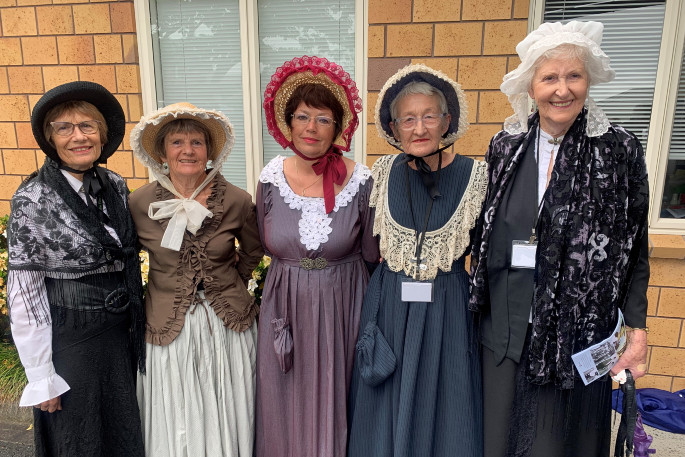 Kathy Phillips, Mary Ryan, Lucia Reijgerseerg, Judy Armstrong and Joan Gooch, five of the Elms guides at Jocelyn's funeral
She encouraged guides to read whatever they could lay their hands on to enrich their knowledge of New Zealand's past and in particular the story of the mission station itself so that they could make the place come alive for the many visitors that came from all over the world.
It was not uncommon for Jocelyn to spend three days each week, including weekends and public holidays increasing her own knowledge and then passing it on to others.
Jocelyn was a founding member of both the Omokoroa History Group and the Omokoroa Public Art Group, and was one of the first trustees of the Western Bay Museum. She had a strong belief in the importance of archives.
"When Omokoroa finally gets its new library, we must remember to name the archives room as the Jocelyn Hicks Room," says Chris Wright, who was also involved with Jocelyn in both groups.
In 2006, Jocelyn's dedication to local history was recognised, when the Elms Volunteer Guides were joint winners of the Trustpower Community Awards for the Heritage and Environment category.
Fergus Keith encouraged everyone at Jocelyn's funeral to preserve the stories of Jocelyn and her life, and to also take hold of the attributes we admire in her and make them part of our own lives – her care for family, her love for people and passion for history, her sharing of beauty.
The presentation of the Tauranga Centennial Heritage Award will still take place posthumously, this Sunday, December 6, at 2pm at the Elms.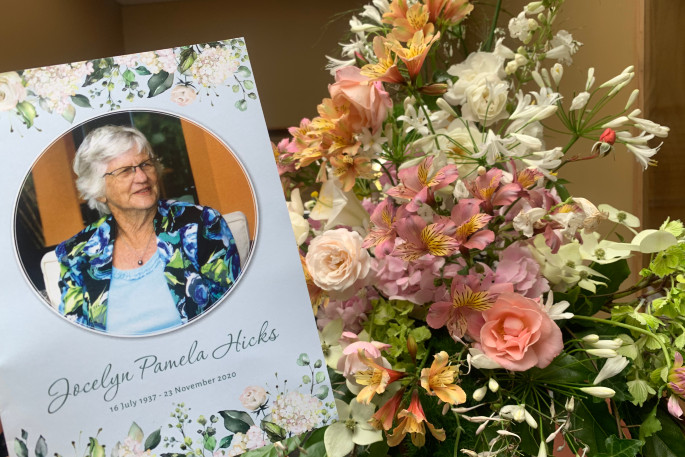 More on SunLive...