Two awards in two weeks for Hauraki Council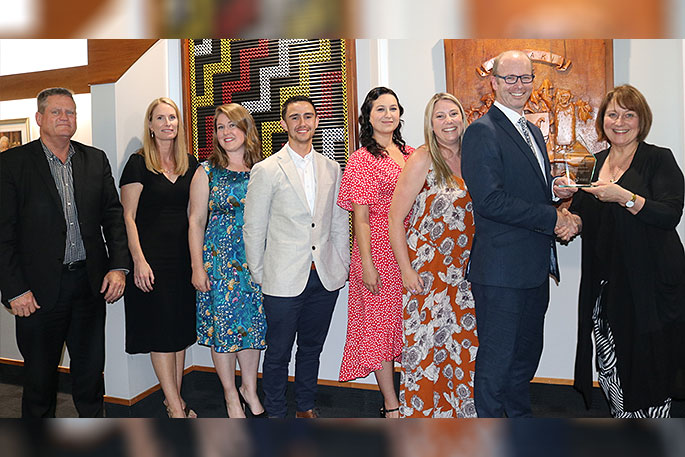 Hauraki District Council have taken out both the Society of Local Government Managers Australasian Management Challenge and the Association of Local Government Information Management) cyber-security awards.
Team Hiko Hauraki competed against the best Councils in Australia to win the top management prize.
HDC Communications Officer Margaret Maclaurin says they were the smallest Council that entered and the fact that they won is "mind-blowing".
"In that situation every team member has to be at the pump the whole time."
Margaret says there is only ever one finalist from New Zealand.
The competition involved training, a 'pre-challenge task', and then one "really intense" day of 6-8 tasks.
Chief Executive Langley Cavers says it was a win-win for them and their communities.
"It's only the fifth time we've entered so to take out the Australasian title is outstanding."
Meanwhile the cyber security award was won by their Information Technology and Information Management department.
HDC Communications Officer Margaret Maclaurin says cyber security is a really important thing to be aware of.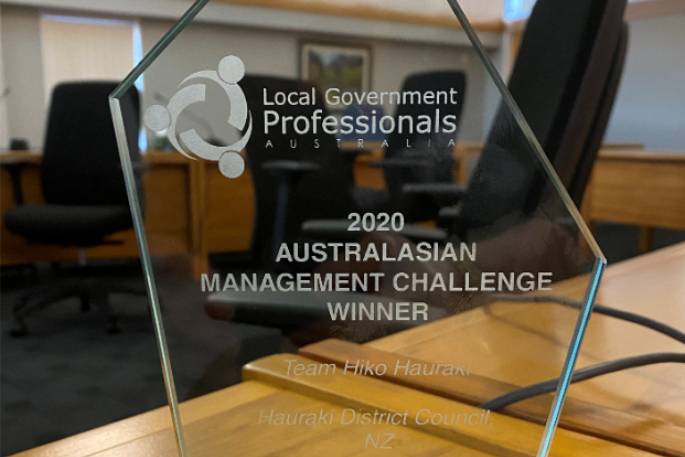 "We were really impressed with the effort they put in."
This year the management challenge was completed virtually due to COVID-19.
Team Hiko Hauraki Team Leader Chris Zampeze says they had a year of training and practicing, and the secret to their success was knowing that each team member was capable of handling any of the tasks.
"After such intensive training and bonding as a team, I knew I could delegate any task to any person and it would be done well."
"It was an awesome feeling to take on the Ozzies and win."
Hiko Hauraki team member Grace Davies says the challenge helped her immensely in her day-to-day role.
"I now know more about who does what in council."
More on SunLive...