Europe's loss is Tauranga's gain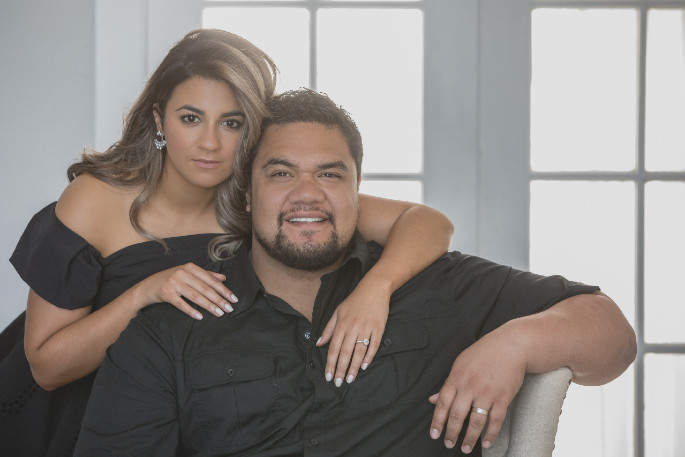 World acclaimed New Zealand tenor Pene Pati nearly ended up spending Christmas and New Years' Eve in managed isolation away from family and friends, due to a peculiar set of unfortunate circumstances.
He had been rehearsing at the Berlin State Opera House in October when Germany announced new COVID-19 measures.
"It was a complete shock, because Germany had been handling everything really well and we had high hopes," says Pene, who is also a member of popular musical trio SOL3 MIO.
"One day we were rehearsing and the next day the director walked in and said they were shutting it down. It was heart-breaking because none of us had seen that coming."
The performances were postponed rather than cancelled but he was asked to stay and do the show in Valencia.
"I couldn't bring myself to stay in Europe for a month and a half in the hope that it might happen."
Pene found himself caught between flights by the newly introduced New Zealand managed isolation voucher system, having left Berlin on November 2 and due to arrive on November 3.
"When I got to London they said: 'It's just clicked over this hour in New Zealand, the system's kicked in, and you're stuck'."
He was faced with the high cost of a London hotel for six weeks.
"With the arts, because it wasn't cancelled only postponed, there was no obligation for them to pay anyone out because it's not technically cancelled. So I was now stuck trying to figure out what to do."
He found a travel agent on Facebook.
"A lot of people had booked quarantine voucher rooms back here to hold in case they travelled. She found someone who wasn't travelling who said I could have their room."
It meant he was back in New Zealand, out of quarantine and reuniting with his wife, Amina Edris, also an opera star, by November 28.
And Europe's loss is Tauranga's gain, with the dynamic duo putting on a Tauranga performance as a fundraiser for Good Neighbour on December 15.
"We'll be singing opera songs, popular arias, classics and also light-hearted contemporary and Christmas songs."
The concert can be enjoyed at the Te Puna Memorial Hall at 7.30pm on Tuesday, December 15. Tickets are available at Baycourt Tauranga or online at: www.ticketek.co.nz.
More on SunLive...