WorkSafe clarifies Whakaari/White Island charges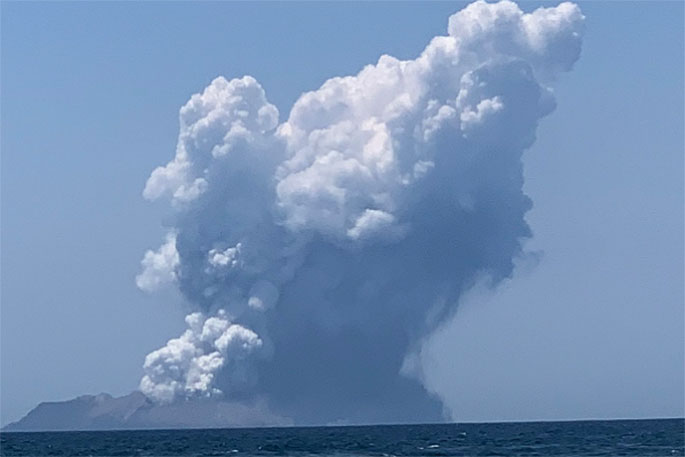 Following the launch of an online petition calling to stop the prosecution of two helicopter pilots involved the Whakaari/White Island rescue mission, WorkSafe says it has not laid any charges in relation to the rescue and recovery mission.
New Zealand's primary workplace health and safety regulator has released a statement to clarify its position in relation to charges laid following an investigation.
Earlier this week, WorkSafe confirmed that 13 parties would face charges related to the tragedy.
An online petition has since been launched called 'Stop The Prosecution of the Helicopter Pilots Who Saved Lives on Whakaari/White Island'.
The petition on Change.org is aimed directly at Prime Minister Jacinda Ardern and concerns two helicopter pilots based in the Bay of Plenty.
Mark Law, CEO of Whakatane-based Kahu NZ, and Tim Barrow, Director/Chief Helicopter Pilot of Rotorua's Volcanic Air, have both spoken this week of charges they say were laid at their door by WorkSafe regarding the events of last year.
The Whakaari/White Island volcano erupted on the December 9 with 47 people on the island.
Since then, 22 people either died on the island or as a result of injuries suffered during the eruption. Read here to see original footage of the eruption.
Several more were severely injured.
WorkSafe says the actions of any helicopter companies in the rescue and recovery process were outside the scope of its investigation.
"We wish to clarify that WorkSafe has not laid any charges in relation to rescue and recovery operations immediately following the Whakaari/White Island eruption in December last year.
"We have publicly stated that our investigation's focus was on the period leading up to the eruption.
"The actions of any helicopter companies in the rescue and recovery process were outside the scope of our investigation.
"We noted that post-eruption actions would be subject to other proceedings including a coronial inquest.
"We also wish to make clear that WorkSafe did not prevent the rescue and recovery operation."
ow have since waived anonymity, confirming that their respective companies are among those charged.
Law and Barrow were two of the helicopter pilots who responded to the incident and have been credited for their life saving efforts.
The pair, along with several other commercial contractors, co-ordinated a rescue operation as emergency services deemed the area unsafe.
The petition was set up on Change.org on Thursday afternoon by Ned Dawson of Auckland and has already received over 30,000 signatures.
More on SunLive...