Minister intends to appoint commission for council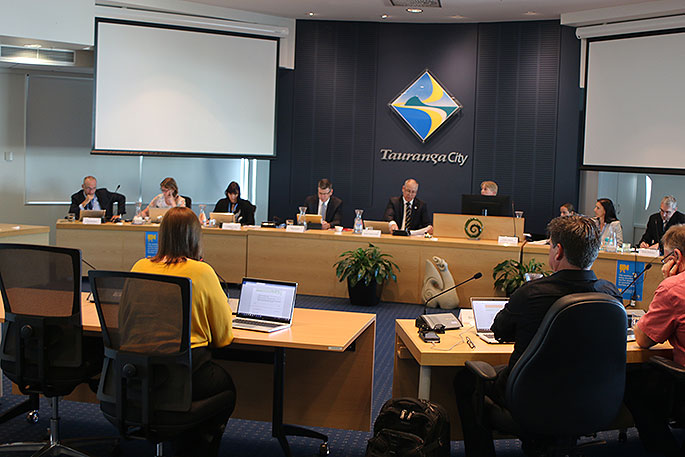 The Minister of Local Government is signalling her intention to appoint a commission for Tauranga City.
Minister of Local Government Nanaia Mahuta has confirmed the Tauranga City Council has been advised of her intention to appoint a commission in response to significant governance problems among the Council's elected representatives and the findings of an independent review.
Tauranga is facing a fiscal hole of $2 billion after a turbulent year marked by bitter infighting among councillors.
The city's leadership had been in the hands of the Minister for Local Government Nanaia Mahuta after Tenby Powell's resignation in November,
"I have been closely watching the conduct of the Council for a number of months. I have grown increasingly concerned at the governance issues, and the impact this has on Tauranga ratepayers and significant investment in the region," says Mahuta.
"The Council was given the opportunity to address the concerns, but has demonstrated that more direct action is needed."
Tauranga City Council has 10 working days to respond to the Minister's letter of intention.
The Council's response will be considered before a final decision is made.
"For the ratepayers in Tauranga, I know certainty is important. I am keen to make a decision quickly so that Tauranga can get on with its critical planning and investment."
As the process is ongoing, no further comment will be made.
Acting Mayor Tina Salisbury says the Council will respond to the notification by December 18 and anticipated that the Minister would make a final decision early in the new year.
She says that if the appointment is confirmed, a Commission would take over all matters relating to governance, effectively replacing and taking the role of the council's elected members.
"Our community can have confidence that council's full range of essential services and activities will continue to be delivered professionally, effectively and without interruption," says Salisbury.
"That will include progressing the preparation of our critical 2021-31 long-term plan, ready for consultation with the community early next year."
-Addtional reporting by RNZ.
More on SunLive...